How to Get a GHIN Golf Handicap
Golfers across the US play the sport for entertainment and pleasure, but so many try hard to get great scores, learn more about the game, and improve their skills. If you're searching for how to get a GHIN golf handicap index, you don't need to do much (except golfing, which you probably usually do).
Here are the steps to getting your handicap index:
Sign up to get a USGA GHIN number
Download the official USGA app
Play and post your scores on the app
Play a minimum of three 18-hole rounds or six 9-hole rounds
Let the application calculate your handicap index
I'll go over all the steps in detail below, and hopefully, your rise to golfing stardom will be quick.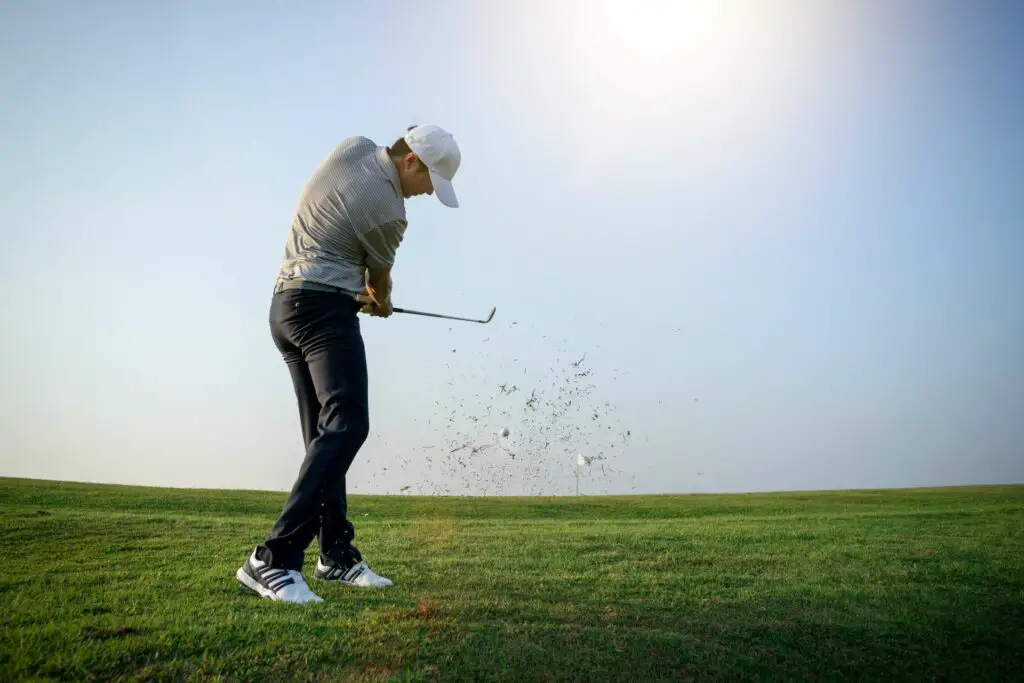 Sign Up to Get a USGA GHIN Number
GHIN stands for Golf Handicap and Information Network, pronounced "jin." This is a handicapping calculator service created by the US Golf Association or USGA, and you can enter your score information and get results via their official application.
Many organizations and clubs are authorized by USGA and work with them to gather various golfer data. That's why you can only get this number if you're a club member. Don't worry; you don't need to spend a fortune to join a country club – just look for the nearest association or group at a local course that's been approved by the Association.
You can sign up by searching for the nearest Association-approved clubs or online through the WA Golf website. After that, you'll get a unique number and post your results on the official Association application or the WA Golf website to get your handicapping index.
The WA Golf website is a great way to sign up quickly and efficiently, as it has a list of associate clubs.
Download the Official USGA App
When you become a club member, you can download the official Association app to make entering your score information easier and more efficient. Once you're done with your game, simply write down your score in the application and let it calculate your handicapping index.
To get the application, head to the App Store on your iPhone and type in 'USGA GHIN.' You'll see a navy blue icon and the Association logo, so when you do, press 'get.' Once the application has finished downloading, you'll be taken to the login section after opening it.
If you're new, head to the 'create profile' button at the bottom of the screen. On the profile creating screen, you'll be asked to enter two of the following three pieces of information:
Your last name,
Your unique GHIN number,
Your email address.
Once your profile is created, you will get your personal profile and stats. At the bottom, you'll see buttons like the Home page, Stats, and Post score.
After posting each score, you'll be able to use the handicapping calculator to receive your handicapping index. The application doesn't have cons, only pros, since it does automated calculations, and users don't have to worry about crunching the numbers wrong.
Play and Post Your Scores on the App
The nice thing about this application is that you can use it with GPS to track your game. There's a heat map and a putt map view, both beneficial to improving your score and skills. The heat map helps you learn about the terrain you're on and its red and green zones.
There's also the hole-by-hole scoring option and the ability to calculate your results by entering the score type (you can choose between home, away, and competition) and the number of holes you've played.
The score history page includes information like:
No. of scores you've entered,
The highest, lowest, and average results,
Your par 3, 4, and 5 scores,
No. of putts you've done,
Your GIR (green-in-regulation) percentage,
And the rate of fairways you've hit.
All this information often plays an essential role in determining your handicapping index and golfing skills. When you learn about every aspect of your game, you'll know how and what to improve to get better results.
Use the WA Golf Website to Post and Get Your Results
If you prefer to enter your data via the website, you can calculate your handicapping score on the WA Golf 'Post a Score' page. You'll have to enter essential information about your game, including your registered number and last name. It's easy and quick, but you'll have to keep score regularly.
Play a Minimum of Three 18-Hole Rounds or Six 9-Hole Rounds
While in the application, you'll notice that you can't choose anything else besides the courses with 18 and 9 holes. This is because your handicap score is measured on these types of courses alone.
To accurately determine your handicap index, you'll need to have played more than just one game. At least three games on a course with 18 holes or six with nine holes will be the best amount to determine your handicapping score.
You will have to wait to learn your score for a bit, but you don't become a pro by just sitting there and doing nothing. Getting good at something requires effort and practice, and golfing is no different.
The Best and Most Fun Step of Getting a Handicap Index – Playing Golf
From the outside, golfing seems silly to those who've never played it. It gets boiled down to "a bunch of people on green grassy plains hitting a ball into the distance while trying to get it into different holes." Well, basically, that's what golfing is. But not exactly.
The angles and the strength you use upon hitting the ball are essential for a good putt. The direction of the wind can immensely affect the ball's movement, and the design of the course can influence how and where it lands.
That's why your handicapping score depends on how often you play, which is really the fun part. If you enjoy golfing and want to improve, what's the harm in hitting the tees more frequently? That's a great way to earn a great score and improve your game.
Let the Application Calculate Your Handicap Index
While the application can calculate every score, average, and percentage, it can't do everything automatically. You'll have to enter the numbers and stats involved in your game frequently.
Calculations are made based on the given data, so your application will crunch the numbers after you put them in. The more information you enter, your handicapping score will be more precise.
You can enter the location you're playing on, and it will automatically know the course type you're working with. Overall, it's not that easy to get a handicapping score, but the process of reaching it will be entertaining.
The USGA GHIN Number Needs Multiple Scores to Give a Precise Result
As mentioned, you must play three games on courses of 18 holes and six games on courses with nine holes to get the optimal handicapping score. This is the least amount of games required for calculations.
The more you play, the better defined your results will be, and you'll have an accurately calculated score to boast with. With all the information the application requires you to enter, you'll have precise results after the minimum no. of games played.
Become a top-notch golfer without worrying about the numbers and making sense of the index system and scoring (because it's kind of complicated, and you don't have to do it yourself with the help of technology).
Join SCGA and Other Associations to Calculate Your Handicapping Index In 2022
Golfers can also join the Southern California Golf Association, or SCGA, to get their registered number and handicapping index. In fact, you can join any golfing association that's been approved by the Association on a national level.
The SCGA may offer more benefits for golfers who join them, so if you're based in Southern California or want to enter the club as a non-resident, go for it. Otherwise, you can always check out the Associations page and find a club in your state.
Get a GHIN Number With Just a Few Steps
Now that you know the steps you need to take to receive this number, you can see how easy it is to get going. The most complex part will likely be becoming a club member and starting each game. But that can also be the fun and exciting step of the entire process.
When you get used to the scoring system, you can work on improving your game and enjoy the charms of this intriguing and incredible sport. Who knows, you might be the new national champion one day.