Vice Pro Golf Ball Review
Wow, all I can say is wow. These golf balls are truly something else. Testing the Vice Pro golf ball was fantastic. These golf balls are as close to a Pro V1 as you can get.
From spin to feel – the Vice Pro does it all for a heavily discounted price. This ball was by far my favorite golf ball that I tested from Vice Golf.
The ball was long off the tee, felt great off of the wedges and was comfortable to putt with.
This golf ball performed so well, two of our testers switched their gaming golf ball to the Vice Pro.
This ball is designed for mid to high handicap players, who can make a good consistent swing and are looking for distance off of the tee and control around the green.
Vice Pro vs Titleist Pro V1 – Ball Spin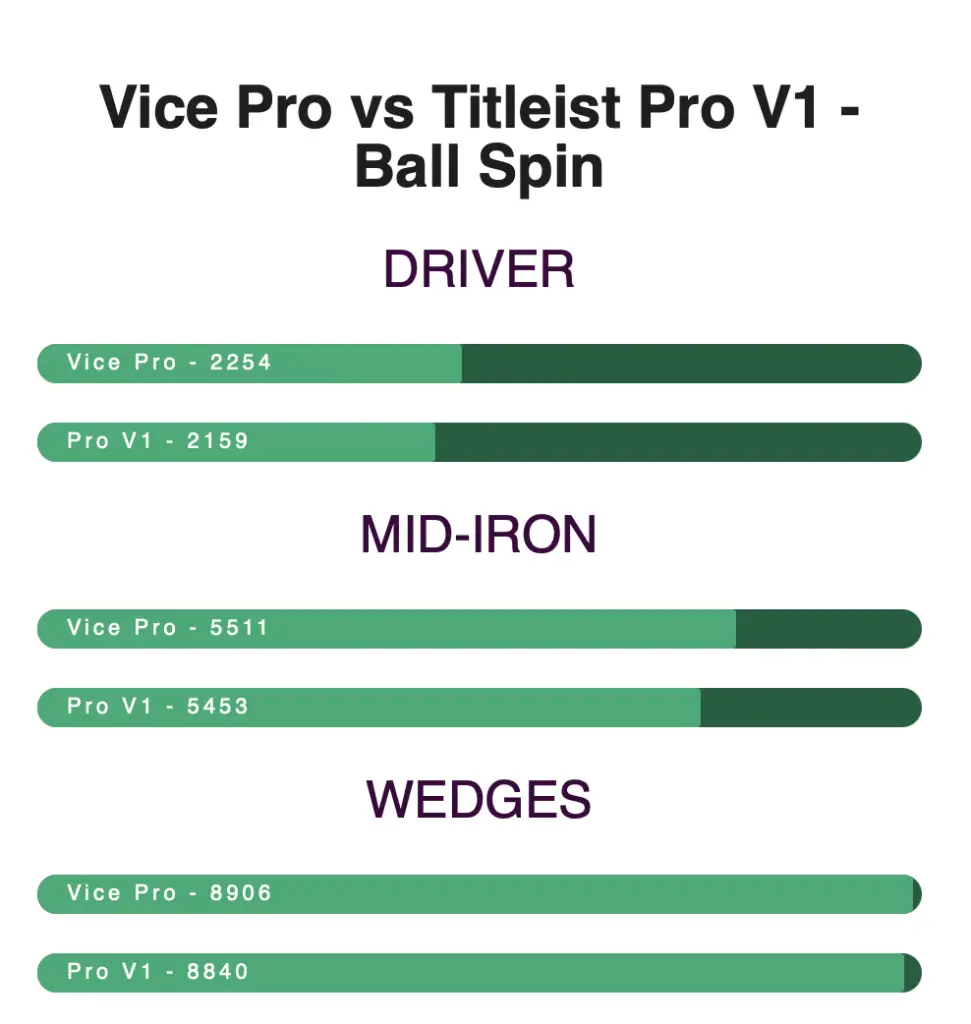 Vice Golf Pro Golf Balls, White
3 piece cast urethane cover
318 large dimple design for stable trajectory
High energy speed core for increased ball speed
2019 Vice Pro White
Vice Golf Pro – On Course Review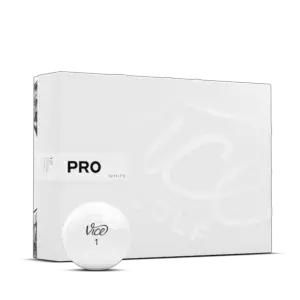 Putter
I count tell a difference between the Srixon Q-Star Tour, Pro V1 and Vice Pro when putting.
They all felt the same off the face, I don't believe I could hear any difference between the few (although – I don't always pay attention to how the ball sounds off the putter face).
Vice's putting assist line was better than the other balls lines.
Wedges
When hitting wedge shots into the green, I didn't struggle to spin or flight the ball whenever I wanted to. The ball jumped off the face very well and stopped on the green when I was trying to get more spin.
Out of the sand, the ball reacted the same. I had no issues using the bounce of my wedges and stopping the ball on a dime.
These golf balls didn't sound any different to a Q-Star tour or Pro V1 off the wedges.
Irons
I really enjoyed the flight of these balls with my irons. The ball flight was high and workable. I hit a few different shot shapes with the Vice Pro and I did not struggle to get the ball to move. From a hooking 5 iron to a fading 7 iron, these balls were on point.
Driver
Off the driver, I could tell a little bit of variation between the balls. When hitting Q-Star Tours, I would sometimes struggle to get the ball in the air.
With the Vice Pro's and Pro V1's, I had no issue getting a higher ball flight. I feel like I was able to hit the Q-Stars' a little further when compared to Vice Pro's and Pro V1's, although the variance was not enough to really change my opinion.
I felt confident with each tee shot, the ball was never something I worried about when hitting shots off the tee.
Vice Pro Golf Ball Durability
The Vice Pro holds up well when hit into rough areas (trees, cart paths, etc). When testing these balls on the course, I hit one drive onto the cart path, leaving a pretty rough mark on the ball.
I finished out the hole and examined the ball after putting out. In the past, whenever I hit a cart path with a Pro V1 or Q-Star Tour, the ball will have a chunk missing and massive discoloration.
The Vice Pro had some discoloration, however, the integrity of the ball was still there. I played with the same ball on the back nine and I had no issues with performance.
Vice Golf Pro Golf Balls, White
3 piece cast urethane cover
318 large dimple design for stable trajectory
High energy speed core for increased ball speed
2019 Vice Pro White
Vice Pro – Conclusion
This defiantly surprised me. I was not expecting to like this ball the most as I thought the Pro Soft's would be a little more suited for my game.
Boy was I wrong.
I shot a new low 9 hole score with this ball. I really do believe the ball played into my new low score – I felt like I could trust to hit a fade or a baby draw without the ball over spinning on me.
I do believe the ball didn't spin AS MUCH as a Pro V1, but it definitely spun more than a Q-Star Tour.
I am planning on buying a box of these to test for the rest of the season. I believe these may be my new gamer.
If you are a mid to low handicap and you are looking to save some money on golf balls while still playing a quality ball – check out the Vice Pro's.
You will be pleasantly surprised.
If you are a Titleist fan boy – you may not switch in the end, but a box of Vice Pro's will be fun to test, I can promise that.
Read more golf blogs such as, how to make your own golf yardage book.
*This review was written by multiple authors at Bestgolfaccessories.net
Last update on 2023-05-30 / Affiliate links / Images from Amazon Product Advertising API