The Best Golf Balls in 2022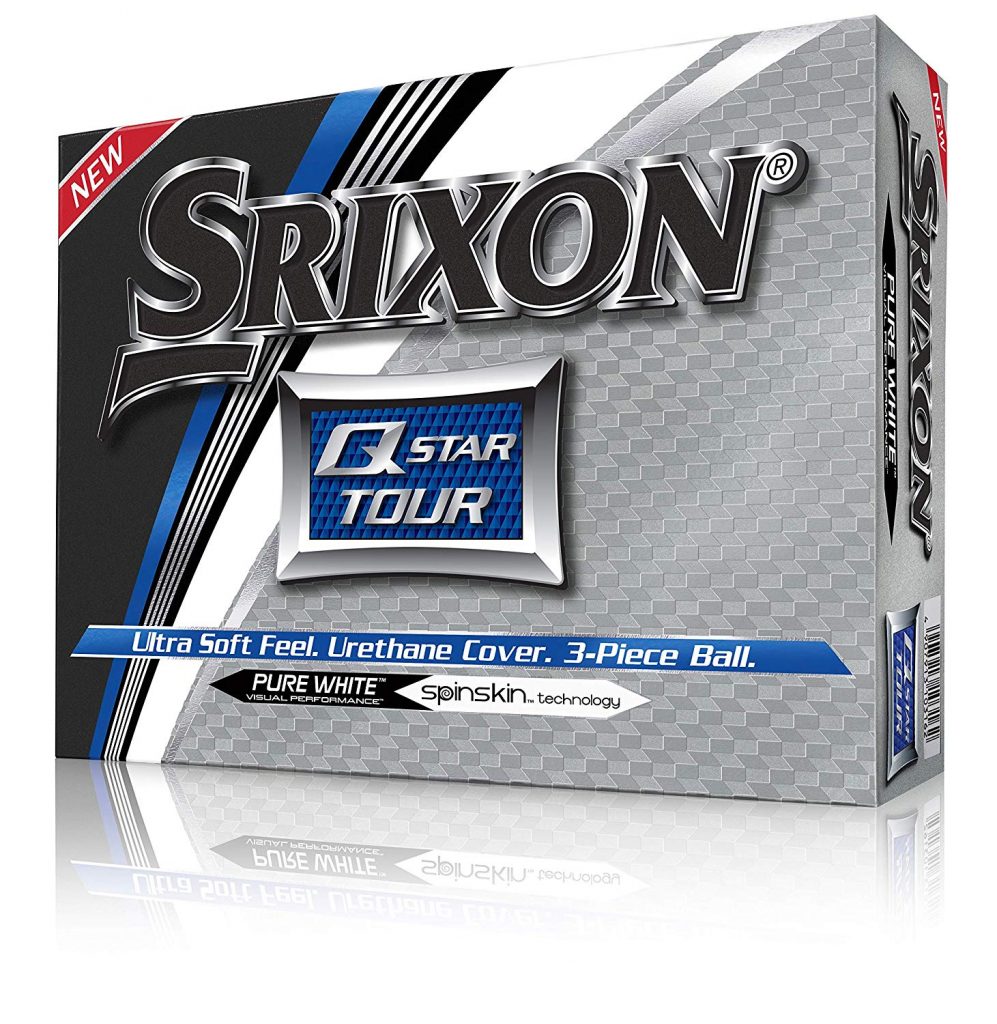 Editors Choice - Srixon Q Star Tour
The Srixon Q-Star Tour is a premium, low compression golf ball designed with a urethane cover especially for golfers with moderate swing speeds that need the performance and feel of a tour ball. The Q-star Tour is engineered with tour ball technology and delivers a superior combination of distance, accuracy, green-side spin and durability. Mid-handicap golfers really enjoy this ball as it delivers the spin, soft feel and distance of a low compression golf ball, while also delivering spin and control around the greens and out of bunkers.
The Best Golf Balls In 2022 Reviewed
The golf ball is the only piece of equipment that you use in every shot. Most golf balls look pretty much identical. However, all golf balls are engineered and designed to perform differently. The construction of the ball affects the height and distance. The cover and number of dimples affects how the golf ball spins when it lands. Playing a golf ball you find in the woods or while playing may seem like a great idea (and sometimes it is necessary). However, if you are not used to this ball, you may hurt your scores because it spins too much – or not enough! It may not perform around the greens in the same manner as a ball you are used to. So before you get out to the course this season, spend some time reviewing this guide to help find the best golf ball for your game. This advice is great for all golfers – young beginner, experienced, or a senior golfer, be sure you pick the right ball. Getting fit for a golf ball is one of the easiest ways to improve your game. At Best Golf Accessories, we try not to give very generic advice – however, we can not recommend this enough.
Best Golf Balls On The Market
Best Overall

Editors Choice

Best Value

Best For Beginners

Most Underrated Ball

Rating: 4.9/5
Rating: 4.8/5
Rating: 4.7/5
Rating: 4.7/5
Rating: 4.7/5
Pros:
Great for golfers with higher ball flights.
Best ball for low handicap golfers
Fantastic design with top notch performance.
Pros:
Extremely Durable
Great value for the price
Premium performance for budget prices
Low spin off long irons and driver
High spin off wedges
Pros:
Most Durable Ball
One of the best distance balls for the price
Pros:
Great spin around the green
Low spin off long irons and driver shots.
Great for High handicap golfers
Pros:
Extremely consistent
Great feel off the tee
Cons:Can be difficult
Expensive
Cons:
Experienced players may be after more spin
Cons:
Can get a drop spinny for some players
Cons:
Not for experienced players
Cons:
Somewhat hard to shot shape.
View Price On Amazon
View Price On Amazon
View Price On Amazon
View Price On Amazon
View Price On Amazon
The Titlist Pro V1 golf ball is a three piece golf ball that has been a player favorite for years. The Pro V1 is a lower compression golf ball that offers lower long iron spin and fantastic control around the greens. Through the years Titleist has adjusted the ball to perform just a little different. When compared to the 2017 Pro V1 – we found that the golf ball has been altered to spin less off the driver and more spin with wedges. The Pro V1 is a great golf ball for those that high the ball high and would benefit from lowering their spin off of their driver. 
The Titleist Pro V1x is on the opposite end of the spectrum when compared to the Pro V1. The Pro V1x is a four piece ball that offers higher spin and launch than the Pro V1. A lot of higher handicap players enjoy the Pro V1x over the Pro V1. It is easy to get caught on the fact that the Pro V1x needs more compression, however, in the end the ball is designed to spin more. The added spin is designed to give some forgiveness to players when hitting longer irons/longer clubs. Golfers with higher swing speeds may not enjoy the V1x as the added spin may cause some of their shots to balloon from the spin. 
This golf ball is designed to be durable and last more than one round of golf. In our tests, a single golf ball was strong enough to last two full rounds without any issues. We did notice the feel of the golf ball became a little more "stale", however, this did not affect the performance. We ended up losing the test ball during the third round. When I was playing, I did notice a difference in the way the ball grabbed the green on the third round. The other factors of the ball were still fine. Distance and control seemed to be consistent the entire time. Our one gripe with this ball is how expensive it is.
The TaylorMade TP5 golf ball is the softer version of the two TP5 golf balls. This ball is designed to have a slightly higher ball flight while offering exceptional spin and control around the green. The 5 in TP5 is the number of layers that make up this ball. There are three layers on the core and two layers on the cover. These added layers are designed to add spin and distance for each club. When we were testing we loved the added spin we had on shots around the green. The TP5 felt great and reacted really well when I wanted to stop the ball or pull the ball back a touch. Off the tee, the TP5 was LONG, but it was more difficult to control my draws and fades. After some time of playing the ball I was able to get more of a feel of how to control the shaping of my shots with this golf ball. This ball offered a lot more distance than my current gamer (Z – Star). I was hitting the ball about 4 yards further on average with my irons and 8 yards longer with my driver. The feel off the putter was a little dull – it didn't really "spring" off the putter face. This is not a criticism, just an observation. In the end, this golf ball is great for golfers that are more experienced and understand how to control their shot shaping.
The TaylorMade TP5x golf ball lives up to the hype. This 5 piece golf ball that is very different than the TP5. To start the TP5x is designed to give more distance to golfers. They do this by designing the ball to spin less off of the driver and iron shots. The TP5x is a harder golf ball and will provide more feedback on each shot. The TP5x is extremely durable and was able to last about two rounds when we tested. We believe this ball is designed for the golfers that are wanting to play a premium golf ball and see the benefits of added spin and control around the greens while not sacrificing distance off of the tee. The TP5x is engineered for mid to lower handicap golfers. That doesn't mean that higher handicap golfers can't play this ball. We believe in getting fitted to find the best golf ball for your game.
Sign up for our email list to receive the best tips, guides and reviews!
The Titleist AVX is a premium golf ball that is designed to offer a soft feel and fantastic distance. The name AVX is an abbreviation of 'Alternative to Pro V1 or Pro V1x'. This ball is engineered to have a lower ball flight and spin less when compared to the Pro V1 and Pro V1x. This ball does just that – if you struggle with a high ball fight that is difficult to control because of the spin, this ball may be perfect for you. While this ball is designed to spin less overall, that doesn't mean that you have to sacrifice spin around the green with wedge shots. This ball has a urethane cover that provides tour level performance in your short game to give you the control that you may lose when playing some other lower spin golf balls. This ball is great for higher handicap golfers that need more distance off of each club while still wanting to have great spin and control around the greens. We believe this is the best overall golf ball for high handicap golfers in 2022.
The Srixon Z Star our favorite golf ball on the market for most every golfer, thanks to its macromolecule Slide–Ring (SeRM) technology. The cover of the ball sits a little different and uses a move-able "cross–link", this helps the ball's shape return better than traditional balls and adds forgiveness and distance without spiking the spin. 
It also means this golf ball can take more damage and scuffing on the course. Srixon have designed the ball to take impact  better and be more scuff resistant . All of their efforts have produced a golf ball that absorbs vibrations better. All of these factors work together to give you a ball that's really consistant around the greens without losing distance off the tee. 
Since these balls are designed to last longer you will notice a difference on your wallet. Assuming you aren't like our writers and lose them in the rough.
The Srixon Q-Star tour golf ball is a three piece urethane golf ball that is designed to give players added spin and control around the green while also offering a ball that is long and straight off of the tee. The Q-star tour does just that! This easy to compress golf ball was one of our favorites that we tested. We think this is the best value golf ball for mid and high handicap golfers. The Q-Star Tour was able to produce a lot of speed and distance across all clubs. When compared to a Pro V1x, we were seeing that the lower spin of the Q-Star Tour produced three extra yards on almost all shots. The decreased spin also made it easier to keep the ball going in one direction when hit. While this may turn off some lower handicap golfers, because they will not be able to control the shot shape as much – we think this is a benefit to most higher handicap golfers. One of our favorite things about this ball was the amount of spin and control this ball offered out of the rough and off of the green. It was easy to make the ball hold on the green and offered a lot of control when we tried to make the ball spin and grab more. In conclusion, this ball is great for any golfers and would be a great ball to consider when playing in cold weather or windy/poor conditions.
The TaylorMade Project (a) is one of our favorite golf balls for higher handicap golfers and golfers with a slower swing speed. Thanks to a urethane cover, the Project (a) golf ball has one of the softest feeling covers that we tested. This ball is easy to compress and still offers a lot of the benefits that come along with the TP5 and TP5x. The Project (a) spins like a premium golf ball around the greens. We found no issue getting the ball to stop and hold on full wedge shots. Whenever we were hitting long irons and drivers with this ball, we found that it was easy to shape shots. Playing a draw and fade felt as normal as the ball I currently game (Z-star). This was eye opening to me as I was expecting this ball to perform more like most low compression balls – easy to hit straight, hard to maneuver in the air. This ball was a fantastic sweet spot of control, spin and forgiveness without over spinning. At $35 per dozen, we encourage everyone to give these golf balls a shot. The balls were durable and lasted two rounds easily. 
The Callaway Chrome Soft is a fan favorite. This ball features a soft inner core and provides plenty of distance off the tee with superb performance around the greens. The Chrome Soft is a mid-spin ball and is targeted at mid and high handicap golfers. By offering a softer ball, the balance of spin, compression and lower trajectory really help golfer that struggle to hit the ball straight. Softer golf balls such as the Chrome Soft are sometimes criticized around the greens for not spinning enough to hold on fast greens. We found that this ball was just okay when it came to spin. The ball was not the best a spinning back when we were trying to pull wedge shots back – however, it was very consistent in the way it reacted whenever hit. With other higher spinning golf balls, we found that they were more inconsistent in how much the ball would spin backwards. The Chrome Soft wouldn't spin as much as we wanted – but it would stop on a dime very frequently. In the end, consistency is key in this game. 
The Callaway Chrome Soft X is a golf ball designed for higher swing speed players that need more spin and feel around the greens. Golfers that struggle with a slice or hook won't find it easier to eliminate those shots when using this ball. This high compression golf ball offers more speed to those that can actually compress the ball. This golf ball will have a higher ball flight than the Chrome Soft and will be a lot easier to shape shots with. Just like the Chrome Soft – the feel off each club face was soft and felt fantastic. I really noticed the extra spin off the first few shots. Controlling my draw became much more of a challenge. However, after playing with the ball for a few holes – I really did enjoy the ease and maneuverability I had when hitting the ball. The spin around the greens was amazing. I felt really confident when hitting full wedge shots into the green and was able to pull the shots back without any trouble. From a personal perspective – I think this ball spins a little too much for my taste, however, I do want to play a few more rounds with it to give it more of a chance to make me switch. The distance off the tee was superb and the durability of the ball was almost unmatched. This could be the new ball I use in 2022. 
Frequently Asked Questions About Golf Balls