Are Vice Golf Balls Good?
If you have played golf within the past two years, there is a good chance you have come across Vice golf balls.
With their overwhelming success, Vice golf balls have literately changed the golf ball game.
Vice has enlisted a few popular youtubers, such as Erik Anders Lang, Andrew Rice, etc. With all of the hype around the company you may be asking yourself,
"Are Vice golf balls any good?"
We spent the past few weeks putting their golf balls to the test and we can confidently say that these golf balls are the real deal.
We compared each Vice golf ball against a similar, premium Titleist golf ball to see how they would perform.
The Vice golf balls were always able to hold their own.
The balls did perform differently, however, they were more alike than different. Distance, the feeling off the club face, ball speed, spin – all of these factors and more were compared and the two golf balls performed very similarly.
These days, marketing makes it difficult to convince golfers to change things up. Most golfers think that a Titleist golf balls the end-all-be-all when it comes to golf balls.
And while they are certainly a leader in the golf ball industry, they are not a onse-size-fits-all company. With the emergence of smaller manufacturers, golf balls are performing similar for a fraction of the price.
I've seen it with several other brands and now I can definitely add Vice Golf to that list.
If you are looking to try out a new golf ball that will save you some money, I definitely recommend checking Vice out.
Which Vice Golf Ball Is The Best?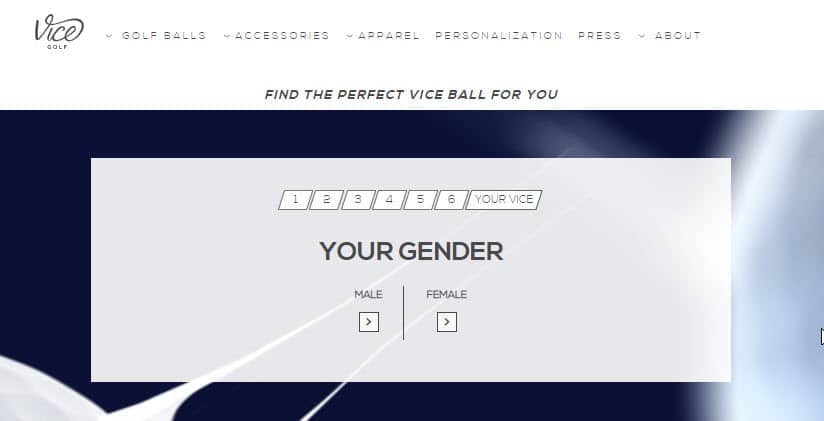 The answer to the question, "Which Vice golf ball is the best?" is, it depends on your swing. If you are a high handicap and need a golf ball that provides distance without over spinning the ball, you might want to look into the Vice Drive.
If you are a scratch golfer that wants to prioritize spin and control around the greens, the Vice Pro Plus or Vice Tour may be right for you.
Because of how difficult it is to find a golf ball that is right for you, use Vice Golf's Ball recommender tool.
You will answer a few questions and will be given a suggestion on a ball that will fit your game.
Which Vice Golf Ball Should I Use?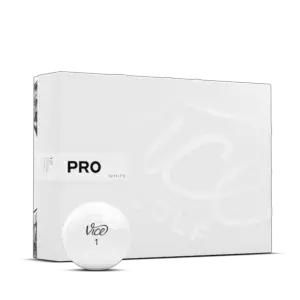 Vice Pro
Similar to the Pro V1, the Vice Pro golf ball is a 3 piece golf ball that is suited for most players. This ball is built to produce high ball speeds and distance off the tee, while still offering maximum feel and spin around the greens. 
Read Our Review: Vice Pro Golf Ball Review
Vice Golf Pro Golf Balls, White
3 piece cast urethane cover
318 large dimple design for stable trajectory
High energy speed core for increased ball speed
2019 Vice Pro White
Vice Pro Plus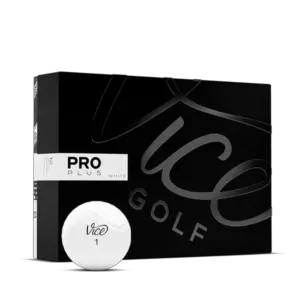 Similar to Pro V1x, the Vice Pro Plus golf ball is a four piece golf ball, built for higher swing speed and more advanced players. The players that desire control over everything will enjoy the Vice Pro Plus golf ball. 
Read Our Review: Vice Pro Plus Golf Ball Review
Vice Pro Plus Golf Balls
Optimized For Even Longer Distance
Lower Ball Flight Trajectory
Excellent Green Grabbing Control
4-Piece, 336 Dimple Design
Vice Pro Soft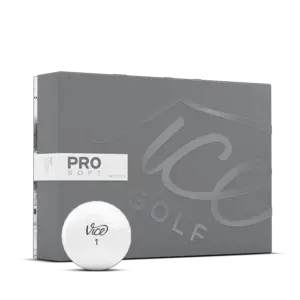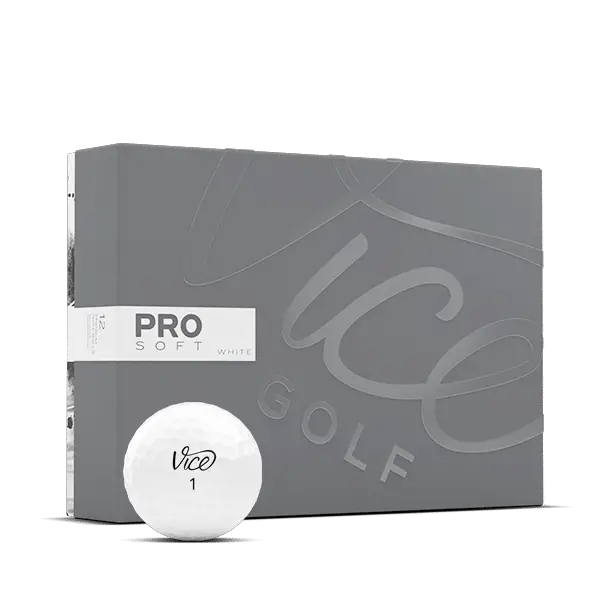 The Vice Pro Soft golf ball is most similar to a Titlist AVX. This golf ball is built to high to mid handicap players with slower swing speeds that want forgiveness off the tee and control around the greens.
Read Our Review: Vice Pro Soft Golf Ball Review
Vice Tour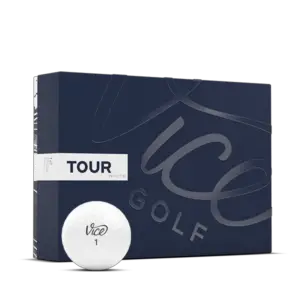 The Vice Tour Golf ball is similar to a Titleist NXT Tour.  The difference between the Vice Tour and Vice Pro Plus is the Tour has a 3-piece construction while the Pro Plus has a 4-piece construction. These golf balls are for mid handicap players that want distance, but need help compressing the ball.
Read Our Review: Vice Tour Golf Ball Review
Vice Golf Tour Golf Balls White
3-Piece Construction
392 Aerodynamic Dimple Design For More Stability
Soft Energy Speed Core (Esc) For Extra Distance And Smooth Feel At Impact
Outstanding Distance Off The Tee With Minimum Dispersion
Vice Drive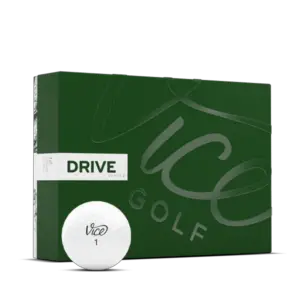 The Vice Drive golf ball is most alike a Titleist Tour Soft golf ball. This ball is designed for beginners, seniors, and players with slower swing speeds that need help gaining distance. The Vice Drive is one the best priced golf balls for beginners and amateurs.
Read Our Review: Vice Drive Golf Ball Review
Sale
Vice Variety Pack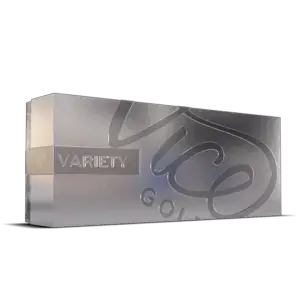 Are you not sure what golf ball you should use? Vice has thought of that. Buy the Variety pack, which includes two balls of each model. The best part is that this variety pack is a inexpensive! We recommend testing all golf balls on the putting green, then short iron shots, mid iron shots, and finally off the tee. Work from the Green back to really get a feel for each ball. 
Are Vice Golf Balls As Good As a Pro V1 or Pro V1x?
When you compare the Pro V1 and Pro V1x to the Vice Pro and Vice Pro Plus, you will find little difference. Vice golf balls feel a little more "jumpy" off the club face, but when you start playing the round, there is little to no difference.
This should come to no surprise, in an independent study, the Vice golf balls performed very similar in terms of ball speed and ball spin. 
To be honest, the main difference between these golf balls is the price. Vice Golf offers essentially the same ball for a discounted price. We recommend everyone trying the variety pack to get a feel for all models.
If you play a Titleist Pro V1 or Pro V1x, you should buy one or two boxes of the Vice golf balls and give them a try. You will be surprised at how well they perform.
Are Vice Golf Balls Legal?
Yes, all VICE Golf balls are USGA and R&A conforming and can therefore be played in any tournament worldwide. Illegal golf balls can sometimes be heavier than allowed.
They may have too many dimples or too few. They may have an illegal dimple pattern or may be too big or too small.
The USGA requires balls to be 1.68 inches in diameter and weigh no more than 1.62 ounces. Vice golf balls are 100% legal and are allowed in all tournaments and competitive events.
Where To Buy Vice Golf Balls
The best place to buy Vice Golf balls is directly from Amazon. The reason you want to buy directly from Amazon is, you will save more money buying from them than you will anywhere else.
Here is a breakdown of each golf ball and where you can buy them from.
Where to Buy Vice Pro Plus Golf Balls
| Price Per Dozen | Vice Pro | Titleist Pro V1 |
| --- | --- | --- |
| 1 Dozen | $34.95 | $52 |
| 2 Dozen | $34.95 | $52 |
| 3 Dozen | $29.95 | $52 |
| 4 Dozen | $29.95 | $52 |
| 5 Dozen | $24.95 | $52 |
Looking at these tables, you can see that you will save save roughly 25% if you buy a single dozen.
And nearly 50% if you buy 5 or more dozen Vice golf balls.
That's a massive discount!
Here at Bestgolfaccessories.net, we believe this is a great ball for golfers that want the same performance as a Pro V1 or Pro V1x, but they don't to pay $50 for a dozen.
Check out all of Vice's models, today!
Vice Golf Drive Balls, White (One Dozen)
Vice Golf Pro Golf Balls, White
Vice Golf Pro Soft Golf Balls, White (One Dozen)
Vice Golf Tour Golf Balls White
Vice Golf Drive Balls, White (One Dozen)
Vice Golf Pro Golf Balls, White
Vice Golf Pro Soft Golf Balls, White (One Dozen)
Vice Golf Tour Golf Balls White
Last update on 2023-08-29 / Affiliate links / Images from Amazon Product Advertising API