Where to Get Fitted for Golf Clubs?
Golf players all around are always on the lookout for ways they can improve their game. One of the options includes getting a custom club fitting. So, where to get fitted for golf clubs, is it worth it, and how much can you expect to pay?
Where to get fitted for golf clubs? Custom golf club fitting is an excellent way to significantly improve your game experience, and you can get it in several places around the country. You can opt for local golf professionals, golf retailers, independent specialist fitters, or fitting centers by manufacturers.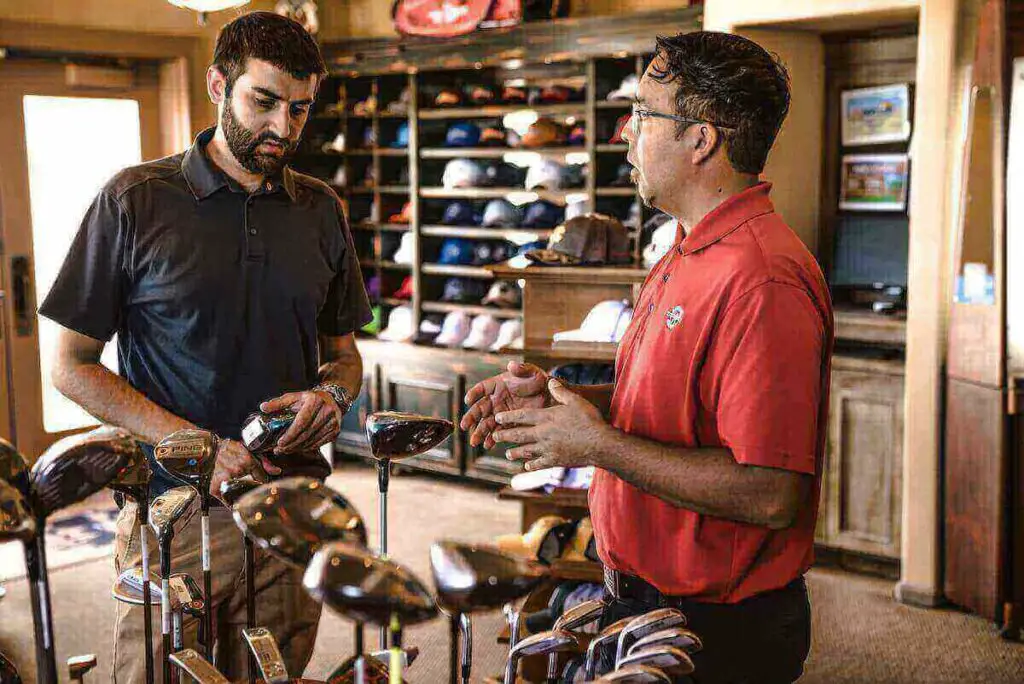 Where to Get Fitted for Golf Clubs?
Some people believe that investing in a golf rangefinder can help them level up their accuracy. But custom fitting for golf clubs is one of the best ways to ensure that you're getting the most out of your game. There are a few ways to get it done properly. You can either go to a professional fitter and choose between different options, or you can use an online service.
If you want to make sure that you're getting the best possible fit, it's probably worth it to visit a professional fitter. They will be able to take your measurements and help you select the right clubs for your swing.
If you're looking for a more convenient option, there are a few different online services that can help you with custom golf club fitting. These services will usually require you to enter your height, weight, and other information about your swing. Based on this information, they will recommend a set of clubs that will be a good fit for you.
The Top Options Where You Can Get Custom Fitting
When it comes to golf club custom fitting, there are literally hundreds of available choices spread across the US. Since the best solution would be to visit a custom fitter, instead of ordering your clubs online, here are the top options where you can replace your shaft for the custom one:
Local golf professionals. Being a member of a golf club near you has many benefits, one of them being that you have at least one local golf professional. Depending on the club, these professionals may also offer custom fitting services, so make sure you ask around.
Many golf retailers, such as Golf Galaxy, Dicks Sporting Goods, or the PGA Superstore, also offer club fitting services in some places, besides a typical product assortment.
Club Champions and True Spec Golf are among the many independent specialist fitters the US has to offer. Since this is their primary specialty, they are equipped with the latest technology for this kind of service and an impressive collection of different golf clubs you can try out.
Because custom fitting is growing in popularity, fitting centers by manufacturers are also becoming more common. That's why big golf manufacturers have made an effort to open up their doors to the general public and provide labs and performance centers in some locations.
What to Look for When Choosing a Fitter
There are many options on the custom fitting scene, but no matter where you choose to make custom clubs, the things you should look for are the same.
Custom fitting factors
What to look for
Process
A meeting to discuss your objectives and finances
From head-to-toe measures taken statically
Dynamic measurements are done as you test various golf clubs
Final suggestion
Technology used
It is a sign of the caliber of the services you are receiving
Fitting venue options
There should be hundreds or thousands of possibilities available for you to test during quality clubs and putter fitting sessions
The staff
They should have a constant conversation with you about your preferences
Their experience is very important
Customer reviews
Reviews are always an easy-to-use set of evaluation standards that will guide your decision-making
How Much You Can Expect to Pay
The cost of custom fitting for golf clubs can vary depending on a number of factors. The most important factor is the level of customization required. For example, if you need clubs that are specifically designed for your height and weight, the cost will be higher than if you simply need clubs that are the right length. Other factors that can affect the cost of custom fitting include the type of clubs you need, the number of clubs you need, and the location of the fitter.
If you are looking for an average price for fitting your golf clubs, it will cost you anywhere between $250 and $600 for the whole set. If you are looking to custom fit your driver, it will cost you from $50 to as high as $175, the same as for fitting the different types of irons. When it comes to fitting wood or hybrid clubs, it may prove to be a bit more affordable. Fitting for these clubs varies from $40 to $150. Fitting for a putter is priced the same as for wood and hybrid, and wedges will cost you from $40 to $125.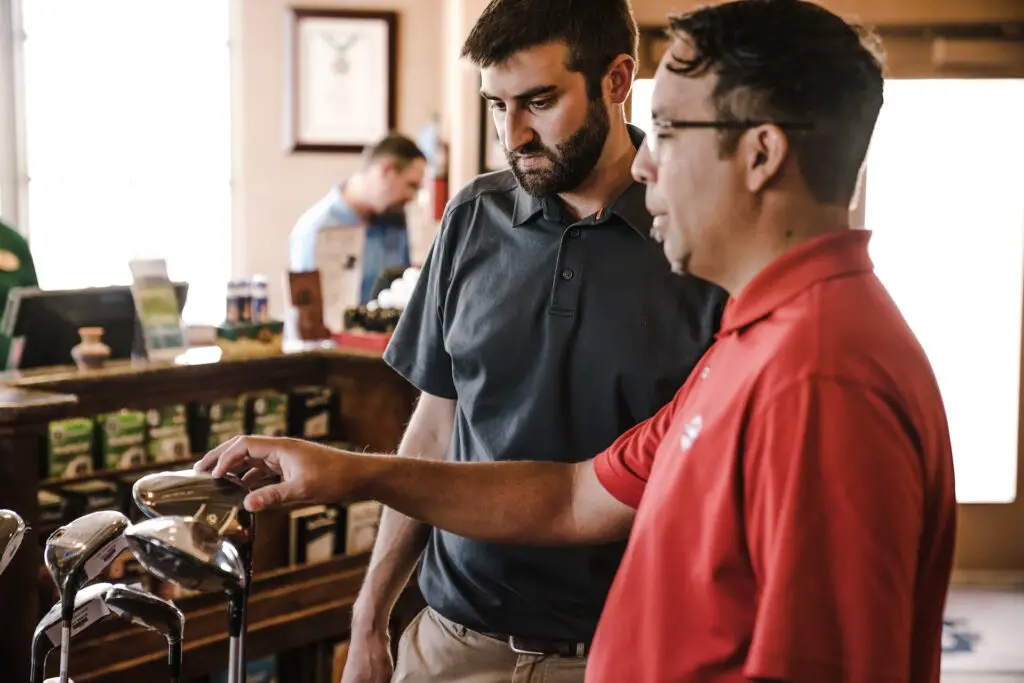 What Does Custom Golf Club Fitting Involve?
Custom golf club fitting involves getting your clubs tailored to your specific swing and characteristics. This will be done through a professional fitter who will assess your swing and make recommendations on which clubs will work best for you. They will also take into account things like your height, weight, and build when making their recommendations. 
Getting fitted for custom clubs can help you improve your game and hit the ball more consistently. It is important to find a reputable fitter who is experienced and has a good reputation in order to get the best possible results.
The Measuring Process for Custom Clubs
I've already stated that custom fitting is a good thing and highly beneficial for golf players of any skill level. If your game needs some improvement, here's what you can expect from the measuring and fitting process:
The first thing that will get measured is your height. This is because the clubs will be matched with your height, as well as the distance between your hands and the floor. To get the correct measures, you will be asked to stand up as straight as possible and not in your swing stance.
Secondly, the professionals you're working with will measure your wrist-floor length to figure out the distance between your wrists and the floor. You will be asked to stand straight with your arms hanging loosely at the sides. Your assigned professional will measure from the top of the wrists (where the top of the club is positioned when you play) to the ground.
Next, you will be asked to swing a club of standard length. This will help the professional fitter determine what would be a good corrective size and how to correct any inconsistencies when you swing.
The Rest of the Process Includes Determining the Speed
Determining the speed of your swing is also important. Once they have nailed down the angle and proper length for your clubs, it's time to figure out what type of grip and flex will work best for your specific style of play. You will most likely be asked to access an electronic launch monitor. Most beginners will fall somewhere between 80 and 85 mile-per-hour swings. 
Keep in mind that the majority of people with faster swings usually prefer iron shafts on irons and stiff shafts on the woods. As for the players with slower swings, they mostly prefer graphite shafts on irons and flex shafts on their woods.
How Far Your Hits Consistently Go Is Another Factor to Determine
It's very helpful to take notes of your average drive when you hit with the wooden drivers. Each club will have different measurements, and this will help match you with an accurately flexed set of drivers. The next step is to determine the same measurements for the irons. The flex will be best determined when you hit a shot of 150 yards by ascertaining which iron you reach for.
When it comes to finding the right grip and flex, your gloves will also play a significant role. A good golf glove should snugly fit around your hand without making any wrinkles or creases. Generally speaking, the larger the size of the glove is, the larger the grip on the club should be. The pinch test will determine the fit – there should be just a pinch of material on the tips of your fingers and no pinch in the palm area.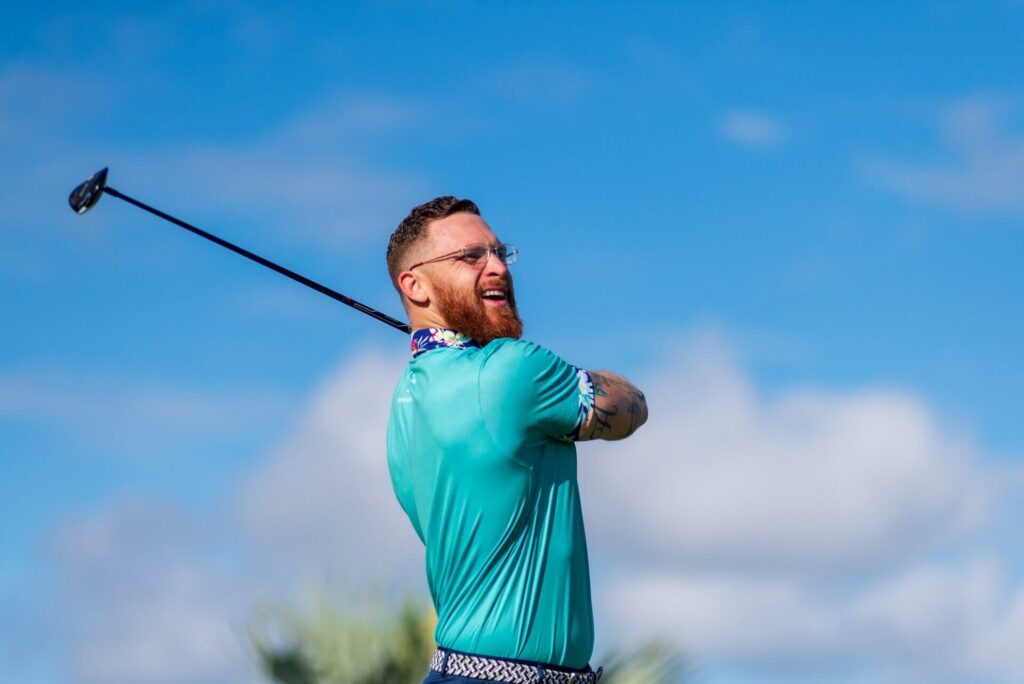 Golf Club Fitting FAQs – Everything Else You Need to Know
I am not a professional, should my clubs get fitted?
No matter whether you are a professional golf player or just a beginner, it's highly recommended to get fitted. Custom fitting brings out the best in a player, and you'll be able to help your game and achieve better scores. Good golf shots will simply come more frequently with clubs that were fitted just for you.
Can the clubs I own get fitted?
You don't need to buy a brand new club set just to get it fitted – it could be done to the one you own currently as well. Once you go through the fitting process with the set you've brought in, the professional crew will recommend what's best for you.
What will I need to bring for the fitting?
If you want to buy new clubs and get them fitted, you will only be required to bring your golf glove, several clubs you can get warmed up with, and wear a pair of spikeless golf shoes or sneakers. If you want the whole set to be fitted, don't forget to bring it, too.
How long will the fitting take?
Depending on your needs, a fitting appointment can take from an hour and a half to up to three hours. For instance, fitting for irons and drivers will take about 45 to 60 minutes, woods will take 60, and wedge about 30 minutes. In a full session, the professional crew will use up that appointed time to complete the fittings, fill out paperwork, and complete the payment.
Can a full bag be done in one session?
Although professionals will always try and complete as much as they can in one session, it is recommended that you have separate fittings for different types of clubs. Woods and irons should be fitted on separate days, mostly due to the fact that they require more time and more swings to be fitted properly.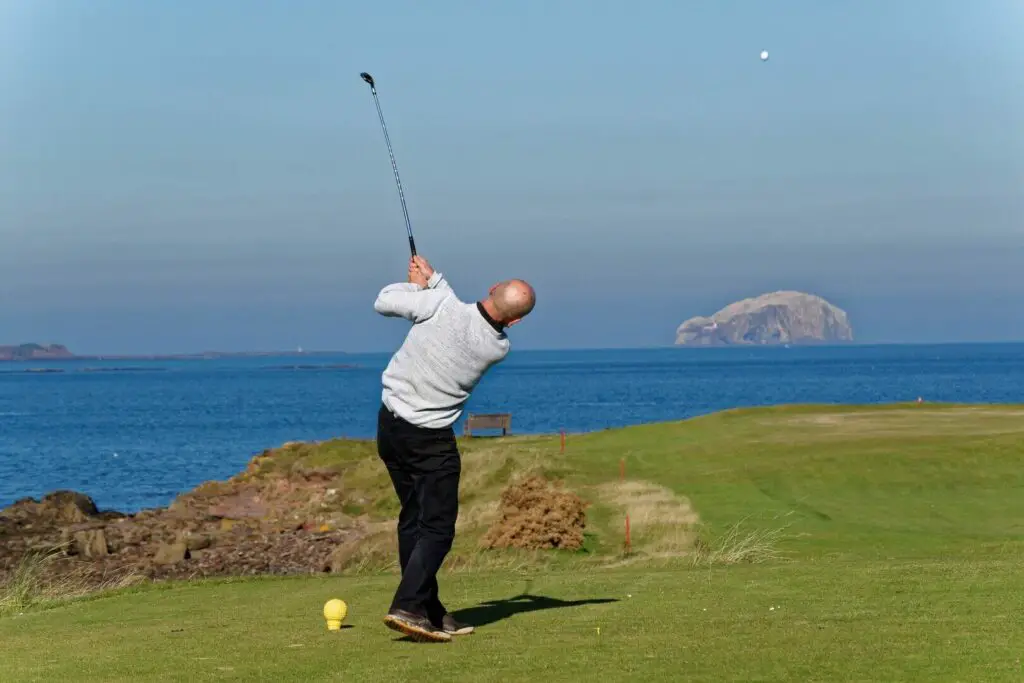 In the End, Is Custom Fitting Worth It?
There are a lot of different factors that can come into play when trying to figure out whether or not custom fitting for golf clubs is worth the trouble. It really depends on the individual golfer and what their specific needs and wants are.
Some golfers might find that they get better results with clubs that are custom fit, while others might not notice much of a difference, including beginners with their first set. Ultimately, it is up to the golfer to decide whether or not they think custom fitting is worth the money and effort. But consider that it's perhaps better to invest in a custom set than to pay great money for the best bag out there.