Do Any Pro Golfers Use Cavity Back Irons?
There's no question that cavity back irons are the most popular type of golf clubs on the market today. But do any professional golfers use them? In this post, we'll take a look at some of the top pros who rely on cavity back irons to help them score low.
So, do any pro golfers use Cavity Black Irons? Many professional golfers use cavity back irons. A cavity back iron is a type of golf club that has a hollowed-out back, which makes the club lighter and easier to swing. This design also helps to redirect more of the club's energy towards the ball, resulting in longer and straighter shots.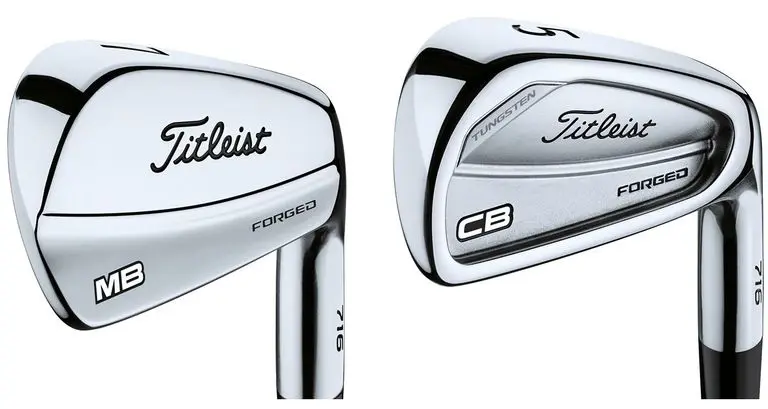 Whether you're a beginner or an experienced golfer, cavity back irons can help you improve your game! Keep reading to learn more.
Do Pros Use Blades or Cavity Backs?
Professional golfers on tour are most often seen using a mix of blade irons and cavity back irons. With the advancements in golf technology, most causal players and even pro players are not using a pure set of blade irons.
Rather, they are using a full set of cavity back irons or a mixed set of cavity back irons and blade irons. The standard mixed bag setup features 7 – pw in a blade iron and 6 – 4 iron in a cavity back.
While a full set of blade irons are becoming increasingly more rare to come by, there are still a handful of professionals that prefer a full set of blades. Tiger Woods plays a full set, he says he prefers the feel and feedback that they provide.
Which Pros Don't Use Cavity Back Irons?
The professionals do a lot of testing and switch up the clubs they use frequently. A good handful of professionals use a mix of cavity back irons and blades in their set. This list may change over time but the most important thing to know is that most professional player use cavity backs.
It is more rare to see a full set of blades that a full set of cavity back irons in their golf bags. 
Adam Scott
Collin Morikawa
Justin Rose
Justin Thomas
Luke Donald
Phil Mickelson
Ricky Fowler
Rory McIlroy
Tiger Woods
This list can change but at the time of this article being written, these are the guys using blades.
Sign up for our email list to receive the best tips, guides and reviews!EmailSend
Do Cavity Back Irons Really Help?
Cavity back irons really do help. Your average golfer really benefits from the forgiveness offered by the cavity back design. The cavity back design allows manufacturers to create an iron with more forgiveness than a blade.
This forgiveness is created by moving the center of gravity of the club to the periphery of the iron head.
This helps bad shots not be "as bad" and produces more ball speed off of the face of the iron. In addition, with more weight in the sole of the club, cavity back irons help create a higher ball flight, producing more distance when compared to blade irons.
Manufacturers are creating irons with less loft and more forgiveness which is helping create longer flying and straighter ball flights
Are Blades Better Than Cavity Back Irons?
Blades are not exactly "better" they just work differently. The main benefit of a cavity back iron is to help off-center shots act more like a shot hit in the center of the club face.
This means that shots hit more near the heel or toe of the club will have more speed off the face, compared to a blade iron. In other words, cavity back irons offer more forgiveness.
However, this doesn't mean that you should dismiss blade irons! Blade irons are preferred by better golfers because they feature a thinner design and thinner top line. Blade irons also give the player more feel and control of the ball.
This can be good if you can really control your ball flight, but could be bad if you struggle to get the ball in the air and control the flight of the ball.
Here as Bestgolfaccessories.net, we recommend that you test both cavity back irons and blade irons when you are shopping for your next iron set.
Read more golf blogs such as, how to make a golf yardage book.