Get the Inside Scoop on Obtaining a San Diego Golf Resident Card
Are you a golf enthusiast living in San Diego? Isn't San Diego the perfect place to just go, let out some steam, and swing around some golf balls? Well, then, I have some invaluable information for you. 
A resident of San Diego can get exclusive rates for all the golf courses across the City of San Diego at $25. The person must qualify as a resident of San Diego in order to be eligible to apply for a San Diego golf Resident Card.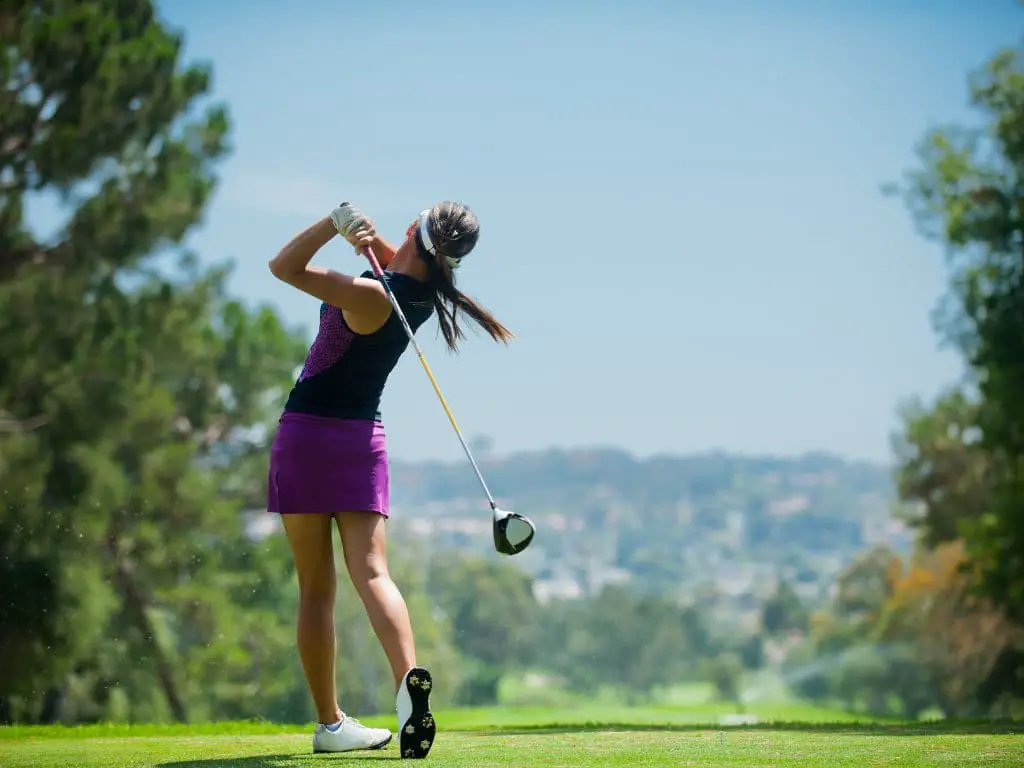 In the rest of the blog, I will explore the nitty-gritty of the San Diego Golf Resident Card. Let's begin!
How To Get a San Diego Golf Resident Card?
If you are from San Diego, you definitely know how famous your city is for its beautiful golf courses. Being a resident at a place like this must come with some benefits. A San Diego Golf Resident Card is one of them. 
With this card, you get intimation of all the exclusive deals and bookings at various golf courses across the city.  
Doesn't this sound like a very good deal? For purchasing passes and tee times, as well as for resident status verification, the City has also collaborated with foreUP and ID.me. 
Eligibility
I know you must be thinking, "If I live in San Diego, I must automatically qualify for the Golf Resident Card, right?" Well, unfortunately, no. You have to show proof of residency, and only then will you be eligible for a resident card. 
First, let us see who all are eligible for a San Diego Golf Resident Card:
Only confirmed San Diego residents may obtain Resident Cards. It's also important to note that in order to be eligible for a Resident ID Card, your address must be inside one of San Diego's council-designated districts.
Full-time students at San Diego colleges.
Members of the active military stationed in San Diego.
One more thing to note, addresses for businesses are not accepted. So you will have to provide only your residential address. 
What Will You Need To Register?
Once you know if you are eligible or not, you will have to register. But there are a few things you should have ready with you before you start the process. 
Here is exactly what you will need:
The most obvious yet important thing, you will need a City of San Diego address, phone number, OR identification documents, like a driver's license or passport.
Then you will need a document that shows your full name and the City of San Diego address, like auto registration.
In case you are an active-duty military stationed in the City of San Diego, you will also have to provide 

A USAA membership or service records  

For full-time students of City of San Diego colleges, you will need to provide your Student ID or student schedule.
How To Register?
You are now ready to register. Follow these easy steps and become a San Diego Golf Resident Card holder. 
There are 2 main processes you have to go through. I have explained how it works for all below. 
1. Log into foreUP
You will have to visit the San Diego Government website using this link: www.sandiego.gov/golf. It is preferable if you open the browser using Google Chrome as that is most preferred to avoid any glitches. 
 Now you go to "Resident I.D. Cards – Now Available Online!" and then you have to Select "Purchase/Renew Now" from the menu, which will be displayed.
For those who are tech-savvy, you have another option. You can download the San Diego City Golf app. Once you open the app, select "Book Tee Times," 
All that is left for you to now is choose the course you would like to play.
2. Verify Your Residency With ID.me
Logging in was the easy part; verification comes next. This may sound crucial, but it's only precautionary. You have nothing to worry about. 
At the top of the menu, you will see a "Buy-Pass" option. 
You will have two options from which you can choose. Choose either the regular Resident ID Card or the Senior Resident ID Card (ages 62+).
After selecting the proper Resident ID Card, click the "Verify with ID.me" button to confirm that you indeed live in the City of San Diego. Just the final few formalities left, I promise. 
You have to select "Complete Purchase" and proceed to make the payment. Here you enter your payment details and then press submit. 
If you're a brand-new cardholder, you can pick up the physical card during your subsequent visit to any golf course owned by the City of San Diego. One more reason to visit the Golf Course! Do you need any more?
What Are the Pros and Cons of the San Diego Golf Resident Card?
But you may still be wondering if it's worth it. I'm here to help give you some clarity on that. You know your precious 25$ isn't going to waste. 
Pros 
Let's start with the good thing first! 
If you love golf and are a frequent golfer. Becoming a cardholder makes complete sense for you. 
With the San Diego Golf Resident Card, you can avail of Discounted Rates for all the city-owned golf courses. But not just that, you will also have access to a few of the clubs and private courses. 
Thereby giving you the most exclusive deals that non-holders just aren't privy to.
All of this at a mere price of 25$. Talk about a steal deal!
Cons
To be honest, there aren't really any drawbacks to being a member. Unless, of course, you aren't going to visit the golf course as frequently and feel like the card is only going to be stashed away in your wallet.
But after seeing those beautiful lush green courses, I'm sure no one can resist a good offer. 
Final Thoughts 
Playing golf is a great way to network, build relationships, and just unwind. San Diego provides you with the perfect locations all across the city! 
Whether it is at Torrey Pines Golf Course or the world-renowned Aviara Golf Club (home of the LPGA Kia Classic) and the La Costa Golf Courses (host of 37 past PGA events). 
Take your pick of the lot with the San Diego Golf Resident Card. 
Now all that is left for you to do is book a slot for a much-deserved "Tee" Time!