How Long Does 2 Holes of Golf Take?
The duration of your golfing game depends on many factors, starting with the number of golfers and their skills. If you're wondering how long does 2 holes of golf take to finish, you'll have to consider your group, the overall level of the individuals, and the type of course you play on.
Two holes of golf take around thirty minutes. It depends on whether the hole is par 3, 4, or 5, the busyness of the course, and your group's size and skill levels. You can expect four average-skilled golfers to finish one hole in fifteen minutes and move on to the next quickly.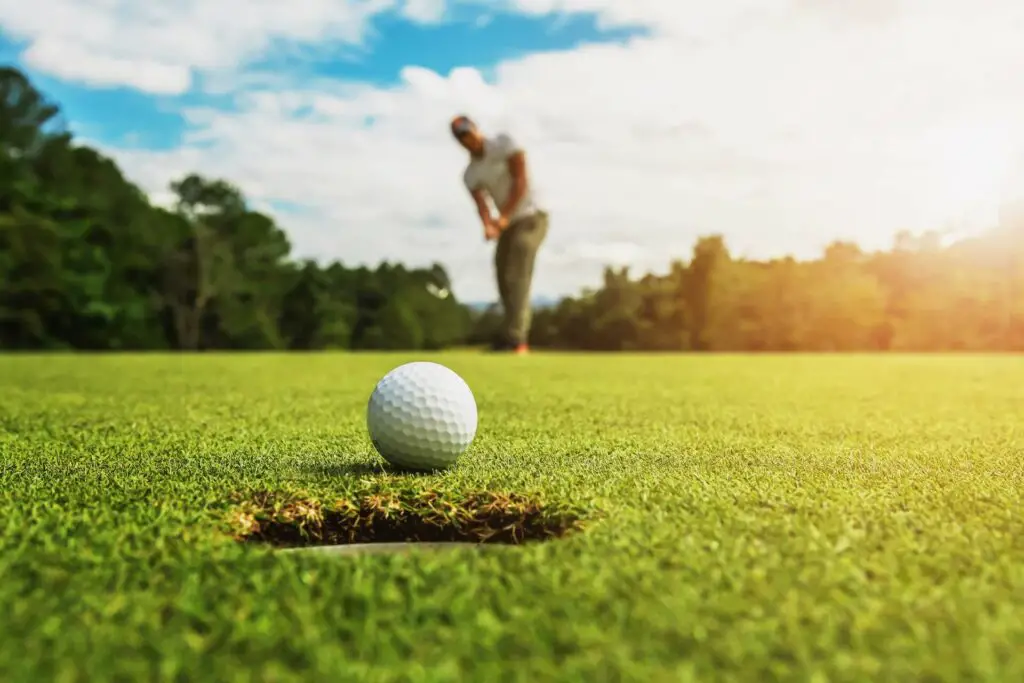 How Long Does 2 Holes of Golf Take?
Two holes can take around thirty minutes to complete. Suppose your group consists of four golfers with beginner-level skills. Four people can take fifteen minutes to complete one hole, depending on how busy the area is and if you walk or ride a cart to the next area.
Most 18-hole courses have par-3, 4, and 5 holes and are generally considered par-72. A "par" is the number of times an expert golfer is expected to hit the ball to complete one hole. So, par-3 means an experienced player will take no more than three hits to get the ball in.
If you're an amateur golfer, a par-3 hole may take more than three shots, so you can expect someone of your level to complete this obstacle in a quarter of an hour.
A Larger Number of Players Will Take Some Time to Play a Complete Course
A lot depends on how many people you're playing with. That's the first factor to consider when attempting to time your match. Two par-3s can take less than fifteen minutes to complete if there's just you and another golfer.
If you're with three other people, don't expect to be back home for lunchtime. A typical round with four players takes between four and six hours. When you plan to go golfing, make sure it's a whole-day event.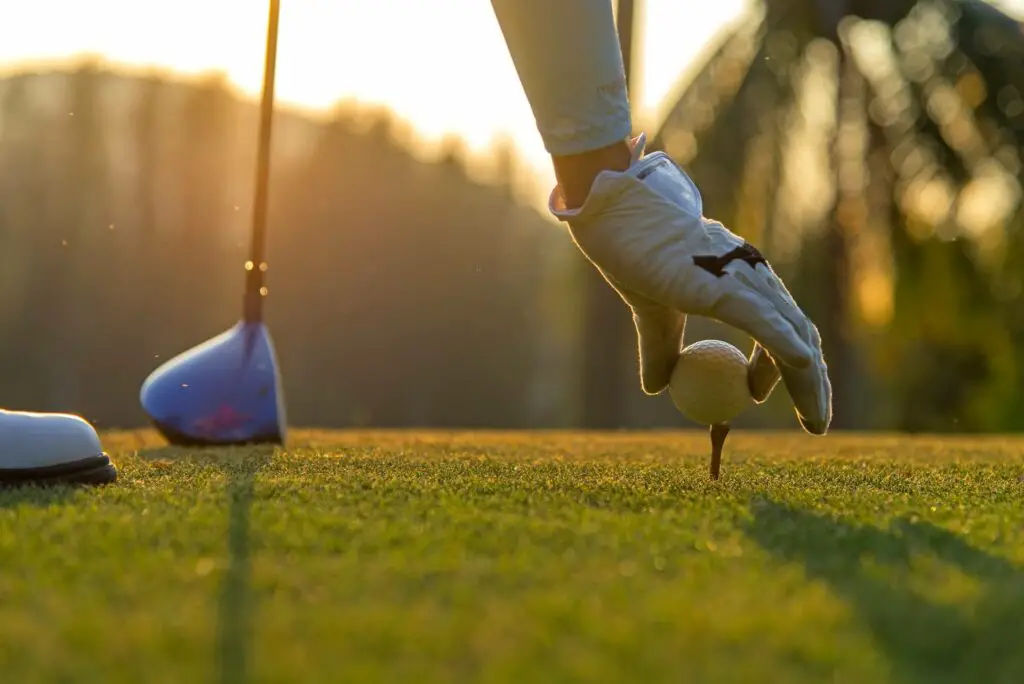 How Long Will It Take to Play a Full Game?
So, if four amateur golfers take fifteen minutes for one par-3 round, how long will it take to complete the entire fairway? With the suggested number of people at this suggested pace, a par-72 match will take around four to four and a half hours.
Golfing is a social game, so typically, players come with at least one more person for a round. Considering that, here's how long a potential full round might last.
Remember that these times are near the minimum of what's possible, and the whole game depends on many more factors.
| | | | | |
| --- | --- | --- | --- | --- |
| Players | Par-3 | Par-4 | Par-5 | 18-holes |
| 2 | 8 mins | 10 mins | 12 mins | 3 hrs |
| 3 | 9 mins | 12 mins | 14 mins | 3 hrs 30 mins |
| 4 | 10 mins | 13 mins | 16 mins | 4 hrs |
The Duration of a Golf Game Does Depend on the Group, But Also the Circumstances
While the skill levels and the number of people count towards game time, more factors determine the duration of a golfing match. They are:
Course traffic – there are not many worse things than a crowded fairway and your group waiting to get their shots in. The busiest times on most courses are between 7 am and noon, so if you're willing to postpone your match for the afternoon, it will pan out better for you and your friends.
Tee times – a pro shop or club you go to play books different tee times for everyone. Tee time is simply the time your game begins. If the course is crowded, tee times will be scheduled every seven to eight mins. On a great day, they'd be every 10-12 mins.
Day of the week – a lot depends on the day you come to play. Don't walk into a club naively, thinking this Saturday will be different than the last. The slower days are typically workdays.
Walking or riding a cart – any group that books a cart will be faster in completing their round on that day. Depending on the structure of the fairway, walking could take a while.
Type of course – par-72 courses usually take longer than any other. You can also choose to play on a par-3 course only and reduce playing time by an hour or two.
How Can I Speed Things up on the Golf Course?
Considering all the above factors, speeding your game up will be the easiest if you go to a smaller, less crowded fairway, bring fewer people along, and rent a cart to move around.
It's up to you to count your losses and gains, as many things that make golfing games easier and faster are not as affordable. Renting carts costs money, and entry is usually billed per player. Most courses offer a per-person discount if you bring more people to play, which is another reason golfers like to come in groups.
Ask the Pro Shop in your local golfing community about tee times and busyness on the day you're interested in booking your game. Youcan plan a good golfing experience with theinformation they give you.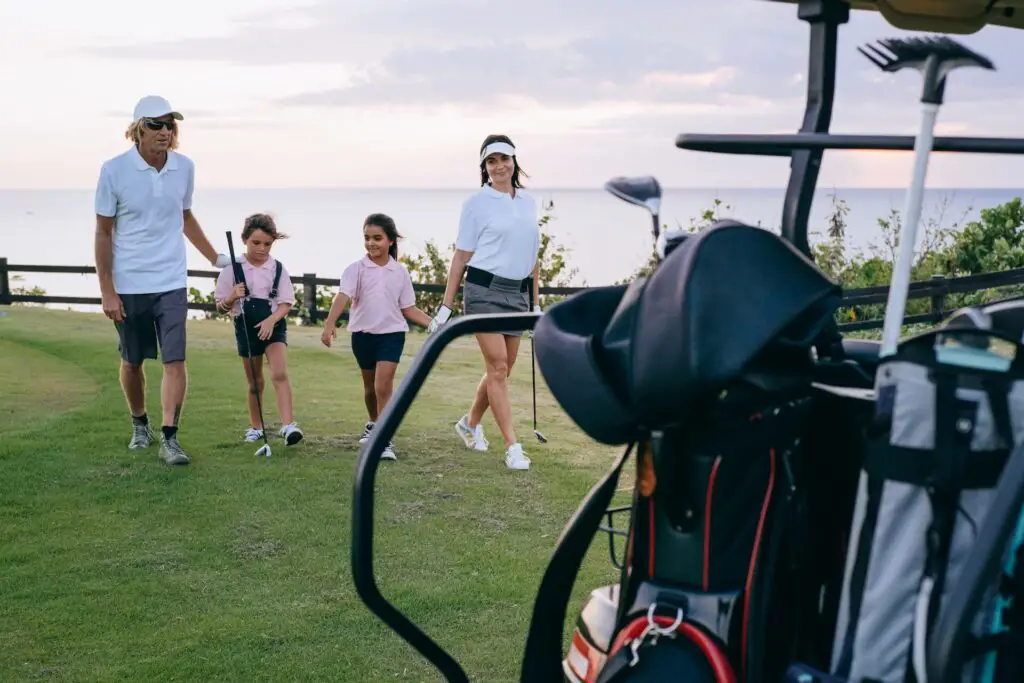 A Round of Golf Takes a While to Play, so Be Ready to Stay on the Court for a While
Don't expect your weekend golfing experience to end in a couple of hours. With everything considered, you'll stay on the fairway for at least four hours, but that's the ideal time to stop thinking about the duration and circumstances of the entire game.
While golfing is a competitive sport, it's also the perfect opportunity to relax. You'll have some great times with friends, enjoy the outdoors, and have fun while playing a game. Timing everything takes the fun out of the process, so relax and enjoy a nice game of golf.