How Many Golf Courses Are on Hilton Head?
Hilton Head Island, located in South Carolina, is one of the best golf destinations in the States, with many public and private fields both professionals and amateurs can enjoy. But do you know how many golf courses are on Hilton Head exactly?
Hilton Head Island is currently home to thirty-nine courses, private, public, and additional ones, of which more than twenty are championship fields. Harbour Town Golf Links, Robert Trent Jones Course, and Barony Course are known to be some of the best public ones. Long Cove Club and Sea Pines Country Club are the top private fields.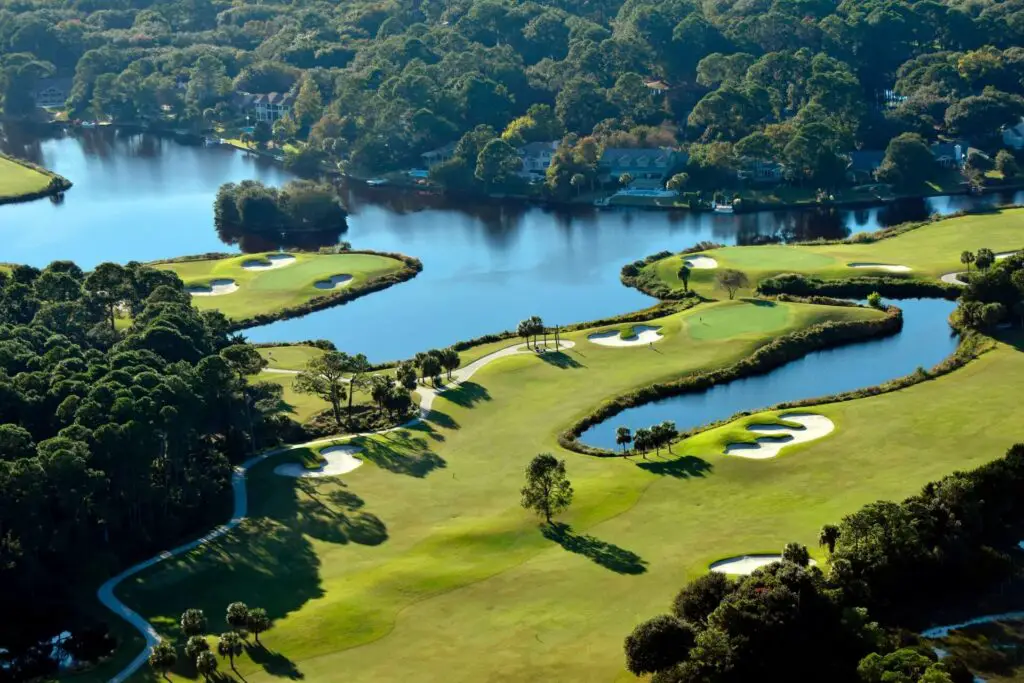 In the further text, I will help you learn more about the fields this destination offers so you know which location to choose once you decide to make a visit.
Hilton Head Island Currently Has Thirty-Nine Courses
Although not one of the oldest golf courses in America, this place is home to an amazing golf tradition. Since 1962, when Davis Love designed the Atlantic Dunes at Sea Pines resort, golfing has been an important part of this island's culture.
From that time on, it attracted many reputable golf architects such as Jack Nicklaus, Pete Dye, and Robert Trent Jones Sr. From the Atlantic Dynes until today, thirty-nine fields have been designed and built.
Of those thirty-nine fields, more than twenty are championship courses made to host big and small professional tournaments. However, this destination can be enjoyed by golfers of all skill levels.
Everything from traditional parkland fields to magnificent oceanfront terrains, this island is bound to provide all golfers with an exceptional golfing experience. Additionally, it's one of the most preferred locations because of the perfect weather – you won't have to question how to golf in cold weather when visiting this island.
Take a look at the table below to see which courses are located on Hilton Head:
| | | |
| --- | --- | --- |
| Private fields | Public fields | Additional fields |
| The South Course (Berkeley Hall) | Atlantic Dunes | Argent Lakes |
| The North Course (Berkeley Hall) | Heron Point by Pete Dye | The Legends at Parris Island |
| Hampton Hall Golf Course | Harbour Town Golf Links | Crescent Pointe Golf Club |
| Sea Pines Country Club | Robert Trent Jones | Eagle's Pointe Golf Club |
| Pete Dye (Colleton River) | George Fazio Course | Fripp Island Ocean Creek |
| May River Golf Club (Palmetto Bluff) | Arthur Hills | Fripp Island Ocean Point |
| Long Cove Club | Robber's Row | Palmetto Hall – Robert Cupp Course |
| Jack Nicklaus (Colleton River) | Barony Course | Palmetto Hall – Hills Course |
| Country Club of Hilton Head | Galleon/Brigantine Course | Pinecrest |
| | Clipper/Galleon Course | Rose Hill |
| | Brigantine/Clipper Course | Hidden Cypress |
| | Golden Bear Golf Club | Okatie Creek |
| | Bear Creek Golf Club | Island West |
| | Oyster Reef Golf Club | |
| | Dolphin Head Golf Club | |
| | Hilton Head National Golf Club | |
| | Old South Golf Links | |
Golf Tournaments That Take Place on Hilton Head Island
Because of the large number of world-renowned fields, the isle has become a location that hosts multiple professional tournaments. Some of the tournaments in which you can watch professionals compete and even compete yourself are:
RBC Heritage Classic – a PGA event taking place usually mid-April, on a Harbour Town Golf Links,
Hilton Head Island Open Championship – provides amateur golfers with the possibility to play alongside pros,
Super Sunday – played within Palmetto Dunes Oceanfront Resort (with Robert Trent Jones, George Fazio Course, and Arthur Hills courses), it's known for a more laid-back atmosphere,
Hilton Head Island Amateur Golf Association – made by and for local amateur players,
Hilton Head Island Amateur and Senior Championship – attracts many talented players from all around the world.
Difference Between Public and Private Courses
Private fields are a more high-end option that usually demands paying a yearly or monthly fee and commonly appeal to those who play this sport frequently. These locations are always exceptionally maintained and often come with additional amenities (pools, spas, coaching, and the like).
On the other hand, public fields don't come with a huge fee, but they are not as well kept as private ones and are often more crowded. It's a good place for those who are only starting with golf and amateur players, but they do not exclude professionals.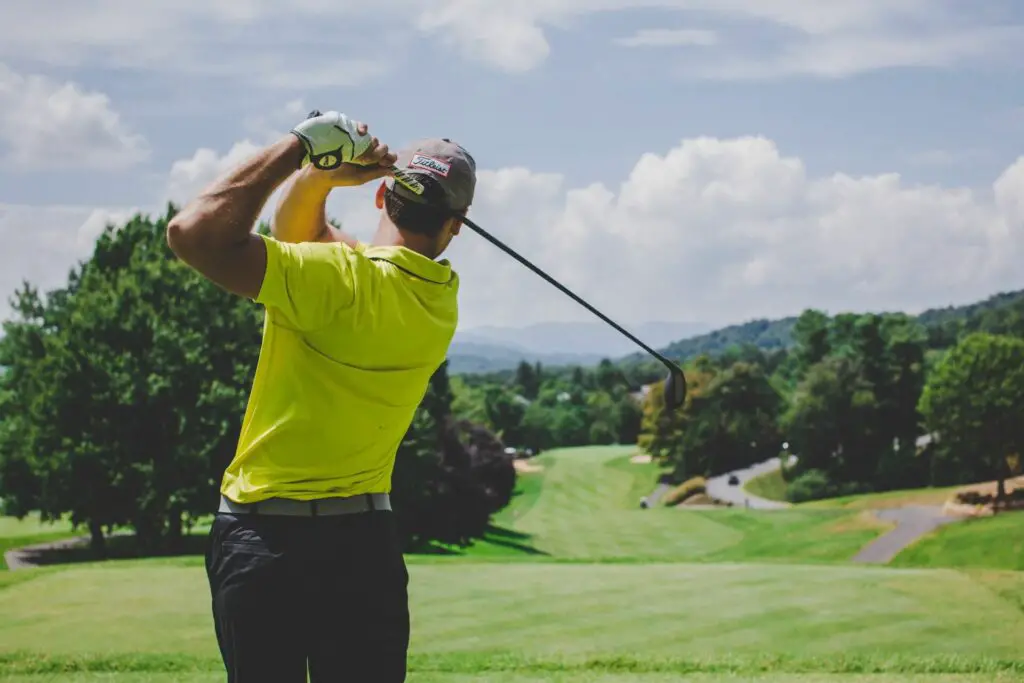 Best Public Courses on This Island
It's not easy to choose the winner with so many amazing options – it's safe to say that you won't make a mistake by selecting any of the fields we listed. However, if you're looking for a truly extraordinary golfing experience, you should take your golf bag to::
Harbour Town Golf Links at The Sea Pines Resort – designed by Pete Dye back in 1969, it's now one of the most recognized golfing destinations in the country.
Robert Trent Jones Course at Palmetto Dunes Oceanfront Resort – if you're searching for amazing scenery, note that on this field, you can play across the lagoon with a truly exceptional bird's-eye view of the Atlantic ocean.
Barony Course at Port Royal Golf & Racquet Club – this field was designed in 1960 by George W. Cobb and is one of the island's first established fields. If you're a risk-reward type of player, this may be the right field for you.
Hilton Head's Top Private Fields
If your style is more high-end and demands impeccably designed and maintained courses with lots of additional benefits, you should look for yardage books for some of the best private fields.
If you're searching for the best, you won't be sorry to choose Long Cove Club. It's a championship field that offers pure elegance and beauty but also a challenging game for players of all levels.
Sea Pines Country Club is also a great choice and yet another championship field, but it's meant for more skilled golfers. This field was designed by Arnold Palmer but was updated in 2001 by Clyde Johnson.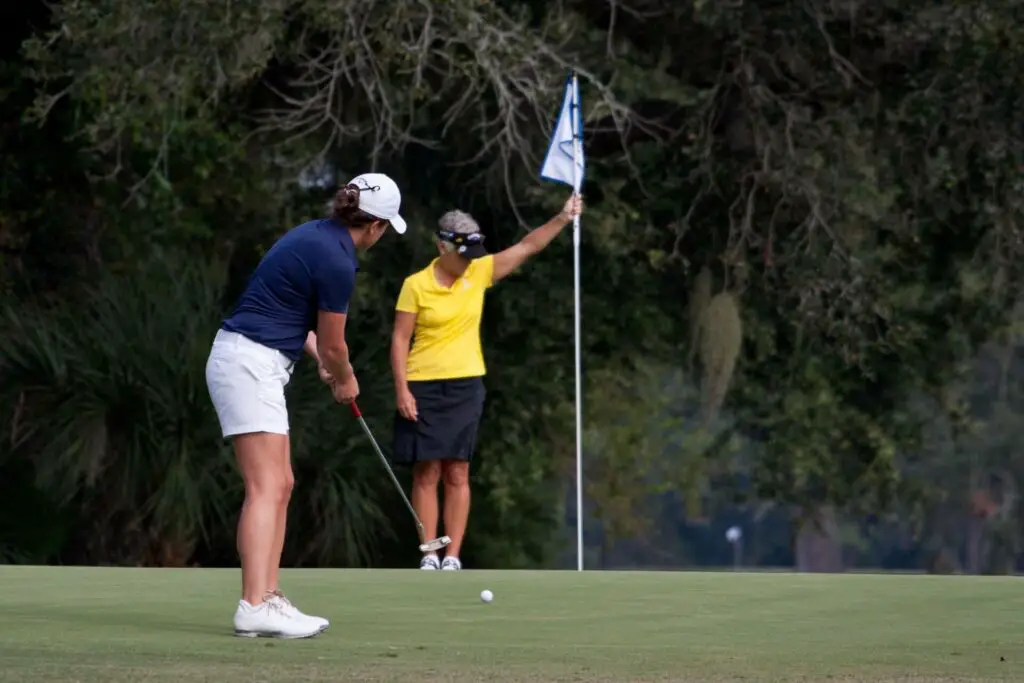 When You're Looking for the Best, Don't Overlook Hilton Head
There is no doubt that this island is home to some of the best fields globally, but it has a lot more to offer. Southern hospitality, splendid scenery, top-rated restaurants, a relaxed atmosphere, perfect weather for holding all year round, and many championship-level tournaments combine to make this place a dream come true for any golfer or golf enthusiast. If you're one of those things, make sure to organize your golf clubs and pay this place a visit.