Is a Country Club a Golf Course?
Is a country club a golf course? It depends on how you see it. Country clubs are private places where people gather to enjoy their free time and practice golfing, but they aren't only made up of courses. Learn more about the types of golf associations and their differences here.
A country club has golf courses, but it isn't a course itself. There are many more amenities and activities for existing members, including swimming pools, spa treatments, and other sports like tennis. Golfing associations primarily have courses to train and hone one's skills, so they're meant only for lovers of the sport.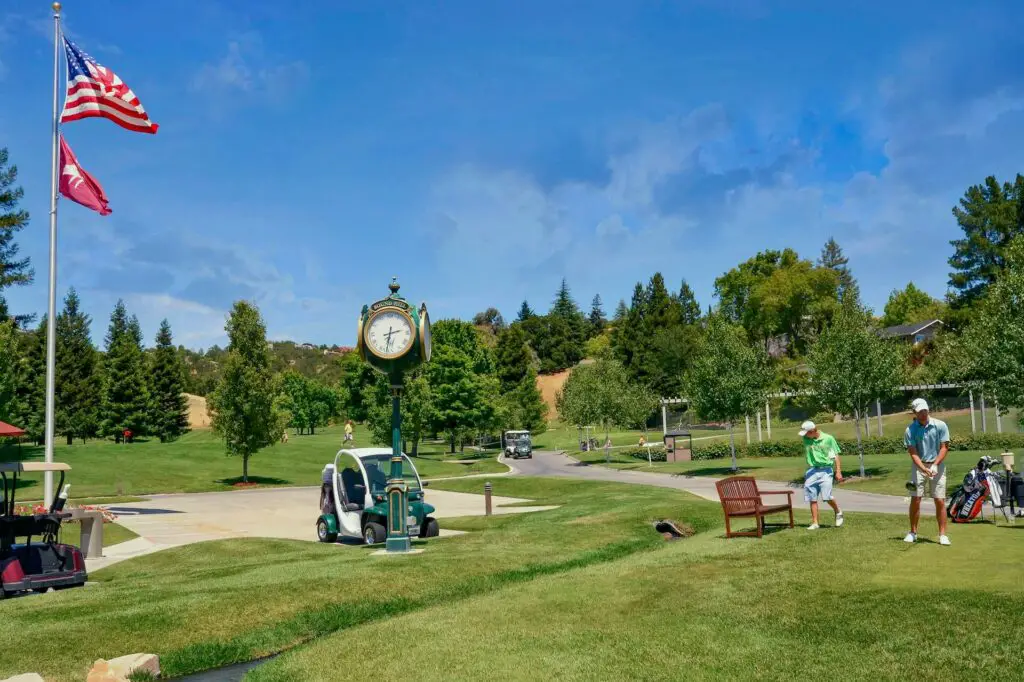 Is a Country Club a Golf Course? The Biggest Differences
Golf courses are adjacent to country clubs but aren't clubs themselves. Some golfing associations have similar premises and amenities but focus more on playing the sport.
While most golf greens are private, meaning membership is required to play, there are some public ones where anyone can play. Here are some other significant differences between these two associations:
Country clubs typically have a clubhouse for social events, such as dining and dancing. Some also have tennis courts, swimming pools, and other recreational facilities,
Golfing associations typically focus on playing the sport and rarely anything else,
Country clubs can be tougher to get into, as most are closed to the public and accept only wealthy members.
What Is a Country Club?
A country club is a private social club, typically located in a rural area, with a clubhouse, golfing course, and accommodation for its members. They're often membership-based and require initiation fees and annual dues.
They originated in Britain and Ireland, established initially as gentlemen's lodges. In the United States, they were first established in the late 19th century by affluent people of the upper class. Today, there are over 3,000 in the United States.
While these lodges are still primarily associated with wealth and prestige, they have become more inclusive in recent years. Many now offer family-friendly activities and amenities, and some even offer scholarships to help cover the cost of membership.
Additional Amenities Are Integral for Country Clubs
Besides essential golfing greens, numerous country lodges offer sports and recreation facilities such as tennis courts, swimming pools, and skeet shooting ranges. Other amenities may include restaurants, spas, and fitness centers.
They are generally open to the public for events such as weddings and corporate functions, but membership is required to use the facilities regularly. Families of long-standing members can sometimes access the facilities, too, but that mainly depends on the club's policies.
For a long time, these associations were gentlemen-only, and some still have this policy. Women who play and need a place to hone their skills may come across closed doors, so researching information and the rules is crucial when applying for membership.
The Best Clubs to Watch in the US
If you're looking to become a member of the best and most prestigious club in the US, here are some of the best-rated according to Forbes:
Oakmont, near Pittsburgh, Pennsylvania: established in 1903 and voted "the oldest top-ranked golfing course in the US." Since 1987, Oakmont has been a National Historic Landmark,
The Congressional in Bethesda, Maryland: this nearly 100-year-old course hosted five major championship tournaments, including the US Open and the PGA Championship,
Ocean Reef in Key Largo, Florida: the association with a view of its own private airport,
The Vintage Club in Indian Wells, California: this one's considered number one in California and the third most prestigious club in the USA.
What Is a Golf Club?
A golfing association allows people to play the sport of golf, rarely offering them to do anything else. That's not to say they don't provide member perks or organize other events, just that their focus is primarily on playing the sport.
Most golfing greens and clubhouses are in scenic areas near mountains or oceans. This is because the sport is often seen as a relaxing activity, and many people enjoy playing it in beautiful surroundings.
While some golfing societies are private, others are public and open to anyone who wishes to play. Many tournaments can be played on professional and amateur golfing courses. They aren't limited to age, sex, or gender and may turn out more affordable.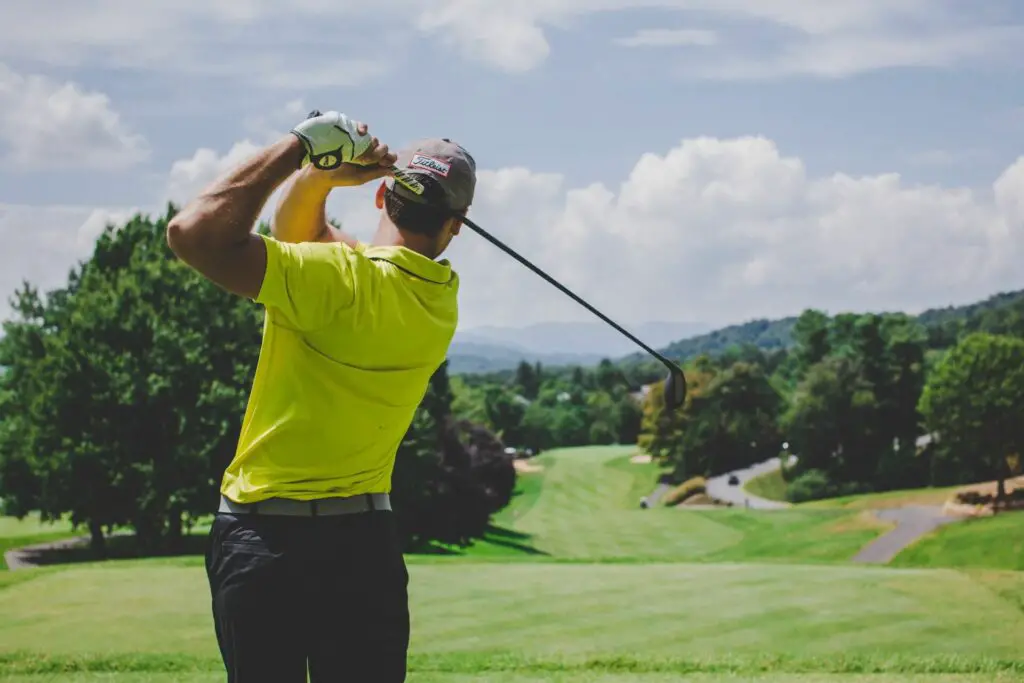 For Those That Prefer a Personal Game of Golf, a Golfing Club Is Better
For anyone looking to improve their game, golfing societies are the perfect place to learn. They focus on improving one's skills in hitting the tee and navigating the greens correctly, so your game will improve significantly if you choose a golfing-focused association.
Even better, you'll get to spend time outdoors and enjoy nature while improving your focus and concentration, reducing stress and anxiety, and improving your flexibility, physical fitness, and coordination.
Country clubs have member clubhouses where most just lounge, drink and eat, and while that's pretty luxurious and can be relaxing in and of itself, it's not the ideal way to improve your golfing skills.
The Best US Golf Associations for Wealthy and Ambitious Enthusiasts
While many golfing societies have similarities with country lodges, the emphasis on golfing and learning the sport is more evident in the former. Here's information on the most appreciated golfing associations in the US, according to Forbes:
Cypress Point on the Central Coast of California: home to a single 18-hole golfing course, it's known for its picturesque view along the Pacific Ocean. It's considered one of the best places to play and get the most out of the sport,
Augusta National in Augusta, Georgia: sometimes called The National, this for-profit association doesn't disclose its income and holdings but boasts initiation fees of $250,000. The word on the street is that Warren Buffett and Bill Gates are one of the 300 members,
Baltusrol in New Jersey: founded in 1895, it's home to two championship courses designed by the famous architect A.W. Tillinghast in 1922. It was also the first clubhouse to host a US President – William Howard Taft, the American 27th President.
You Need a Membership in Any Type of Association to Play the Sport
While golf associations are more about helping aspiring players hone their skills in the sport, a country club offers an all-inclusive experience with virtually every amenity imaginable. These are perfect if you want to take your family on a nice day out during the weekend.
The most important thing to remember about both types of associations is that they have membership fees out of most people's pay ranges. If you contact the ones near you, ask for information about their costs and who is allowed to apply.