United Airlines Golf Clubs' Policy
Are you flying with your golf equipment? And do you plan on choosing United Airlines as your desired airline? Well, a sweet heads up! They have a certain policy that needs to be followed.
United Airlines' policy on golf clubs states that passengers are permitted to check golf equipment as baggage. Passengers can also bring one golf bag and one pair of golf shoes as a carry-on. The airline is not responsible for any damages that may occur to the golf equipment during transit.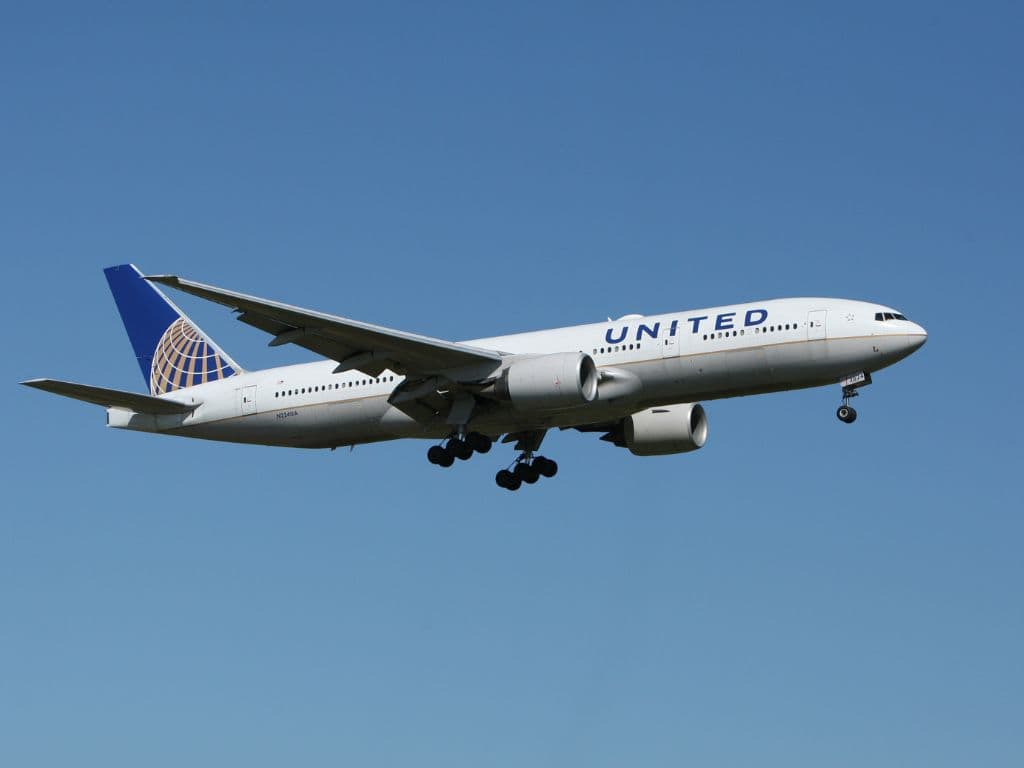 In the rest of the article, I am going to take you through the United Airlines Golf Club policy. So you can be well-prepared the next time you are flying with your favorite clubs.
What Is the United Airlines Golf Clubs' Policy?
United Airlines is super accommodating if you need to ransport your sports equipment and carry it along with you. They do have a policy, but if you follow it, I'm sure there will be no hiccups. 
United Airlines' policy for transporting golf clubs is as follows:
1. Golf bags containing golf clubs and other golf equipment are allowed as checked baggage. So you can be hands-free and not have to lug around the equipment throughout the airport. You can rest easy and roam knowing that that equipment has been safely stored away.
2. Golf bags are subject to standard baggage fees, size, and weight limits. As always, airlines are very strict about baggage weight and size and make no exceptions to sports equipment. As long as you are under the weight limit, you are good to go!
3. Were you wondering what the weight limit is? United Airlines accepts golf bags up to a maximum weight of 50 pounds (23 kg) and a maximum size of 62 linear inches (157 cm).
4. United Airlines also allows you to bring one golf bag and one pair of golf shoes in addition to their standard baggage allowance. This way, you can have a little extra scope as well. 
5. Golf clubs and golf equipment must be packed securely in a hard-sided container or a soft-sided case designed for shipping. This is to avoid any damage that may occur to your precious equipment. 
6. If any damage were to happen, United Airlines is not liable for damage to golf bags that are over-packed or packed improperly. Therefore, prevention is better than cure. So pack your bags meticulously. 
7. You will have two options to check in. Golf bags may be checked in at the airport or online prior to travel. 
The information I have just provided you may be subject to change. It's airline policy, after all! It's always best to check with United Airlines directly or consult their website for the most up-to-date and accurate information on their golf club's policy before booking your flight.
Tips for Traveling with Golf Clubs on United Airlines?
There are also specific details you need to keep in mind with regard to the golf equipment. At United Airlines, each customer is allowed to check one piece of golf gear.
A piece of golf equipment includes:
A single set of golf clubs in a single golf bag.
Golf spheres
A single set of golf shoes
Service fees for the first or second checked luggage can sometimes be required. 
There is a standard acceptable weight for the equipment. Golf bags containing equipment and measuring more than 62 linear inches (158 centimeters) in total (length + width + height) will not be assessed any applicable service fees for large checked bags. 
However, there are fees if your bags are too heavy. 
You have to keep in mind any applicable service fees for oversized and overweight checked bags will apply to golf bags that don't contain golfing equipment. 
Reminder: At baggage claim, your golf bag might not arrive right away. This is due to the manner in which the airlines load and unload big objects.
Benefits of Becoming a United Airlines Rewards Member
United Airlines offers a loyalty program called MileagePlus. So if you are a frequent flyer, you may be rewarded with various benefits based on your level of membership. 
Here are some of the cool things you will be privy to as a MileagePlus member:
1, Earning and Redeeming Miles
You can earn miles when they fly with United or its partners. Then just redeem those miles for flights, hotel stays, car rentals, and many other luxurious rewards.
2. Premier Status
As a MileagePlus member, you can earn Premier status by flying a certain number of miles or segments per year. Once you become a Premier member, you receive a variety of benefits, such as priority check-in, boarding, and baggage handling, as well as access to airport lounges.
3. Upgrades
One of the best parts of being a premier member is that you become eligible for complimentary upgrades on United flights, subject to availability, of course. So you may pay for a coach, but you travel like a king in first class! 
4. Award Travel
Not just free services, you may even be entitled to a free flight if you rack up enough reward points. As a member, you can use your miles to book award travel on United and its partner airlines.
These benefits can vary depending on the level of membership and the specific program terms and conditions. United Airlines' website provides detailed information on the benefits of MileagePlus membership, so I would recommend checking there for more information.
Final Thoughts
The United Airlines Policy for Golf equipment covers all bases. So as long as you have complied with them all, you have nothing to worry about! 
Remember, you need to make sure that all components must be properly contained in an appropriate container. Your golf bag needs to be protected or contained inside a robust, substantial carrying case. 
Any damage to golf equipment not protected by a hard-sided case is not the responsibility of United Airlines.
A final pro tip? Always weigh your equipment before coming to the airport; that way, you won't have to be caught off-guard and pay unnecessarily more!