Country Club Initiation Fee: Understanding and Managing Membership Costs
Thanks to the allure of country club life, many people dream of becoming a member. But wait, what about the initiation fees? Don't worry. I've got you covered.  
Country club initiation fees range from $5,000 to $20,000 in smaller cities to $50,000 or more in urban areas. A variety of payment plans, discounts, and special memberships may be available to help make joining a country club more affordable.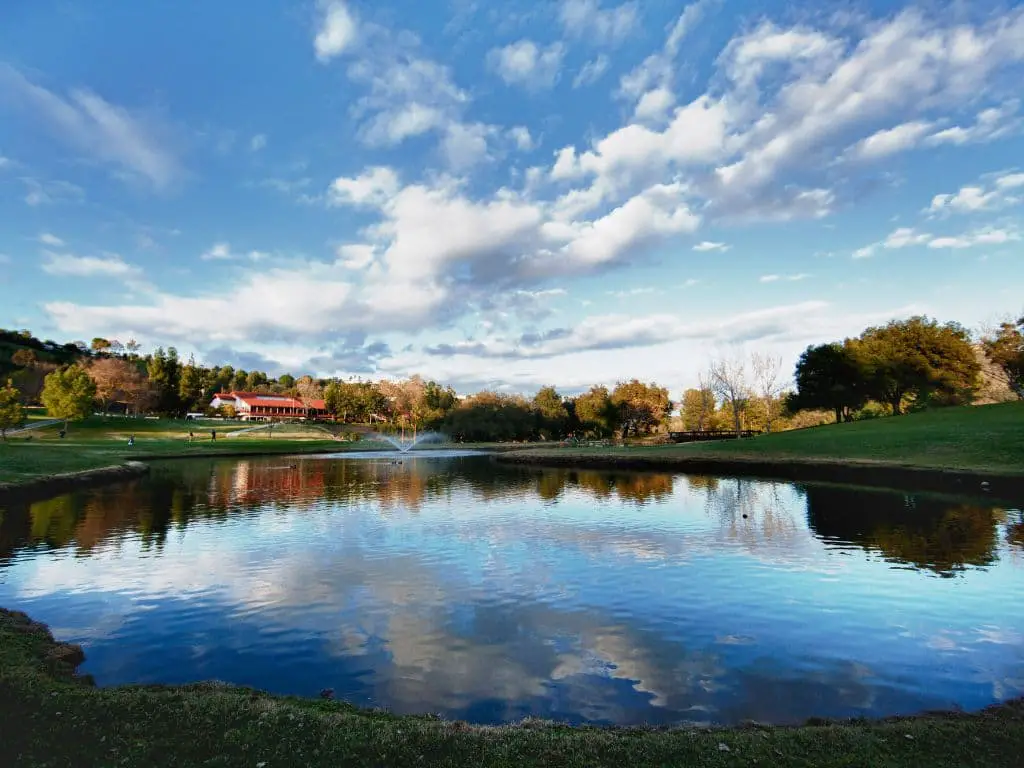 In this blog, I'll explore the ins and outs of country clubs' initiation fees and offer tips to negotiate the best deal.
Let's dive in!
Estimating Country Club Initiation Fees
A country club's initiation fee is a one-time fee. It is like a membership deposit that new members pay to gain access to the club's facilities and services. In other words, it's the cost of admission to the exclusive world of country club living!
When it comes to initiation fees for club memberships, it's hard to give a one-size-fits-all answer. Why? Because these fees can differ significantly by location and club. And it can even change from year to year. 
In urban cities like New York, the average initiation fee is a whopping $50,000. However, in a smaller city, you might find a more reasonable range of $5,000 to $20,000. But wait, there's more! So, for the ultra-elite experience, you might have to splurge more.
For example, the Fisher Island Club in Miami Beach charges an initiation fee of a staggering $250,000!
But hold on! Did you know that joining a country club comes with additional expenses not included in the initiation fee? Yes.
That's true! You could be charged for:
Monthly dues
Food and beverage minimums
Cart fees
Guest fees
Locker charges
Club storage fee
Service charges
Gratuity
Factors Affecting Initiation Fees of a Country Club
You may be curious about what determines the initiation fees at a country club. Let me share with you some of the most influential factors so that you may keep an eye on them:
Location of the Club
One of the biggest factors is location. If a club is in a posh neighborhood or an exclusive area, it's more likely to charge a higher initiation fee. So, if you want to join a fancy club, be ready to pay up.
Amenities and Services Offered
Looking for a country club with top-notch facilities? Well, you may have to pay a premium for it.
Some clubs offer amenities and perks like:
golf courses
tennis courts
swimming pools
fitness centers
fancy dining options
upgrades
renovations
So, these clubs tend to charge higher initiation fees.
Membership Structure
Some country clubs offer equity memberships. Here, members have ownership and voting rights in the club. Such clubs may charge higher initiation fees than non-equity clubs.
Moreover, many clubs have limited membership availability. Or some may have a waiting list. So, these clubs may also charge higher initiation fees.
Demand for the Club
Have you noticed that when the economy is booming, country clubs tend to be in high demand?
That's because people have more disposable income to spend on fancy memberships. And when clubs reach their full capacity, they may raise their initiation fees to keep up with the demand. 
But during an economic downturn, clubs may struggle to attract new members. According to the National Golf Club Foundation, some clubs in the United States suffered a 30% decline in membership due to the economic downturn in 2008.
So, in such scenarios, clubs may lower their initiation fees to entice people to join. 
Tips for Managing Initiation Fees of a Country Club
Joining a country club can be a dream come true for many. But let's face it. The initiation fee can sometimes feel like a nightmare.
However, many clubs offer payment plans, discounts, and special memberships to simplify the process.
Sign Up for No-Interest Payment Plans
You can spread out the cost of the initiation fee over a fixed period without worrying about paying any additional interest fees.
How?
Well, some clubs offer no-interest payment plans that can make it happen. All you have to do is pay an upfront deposit. And then make monthly payments until the fee is fully paid off.
Ask for Discounts and Incentives for New Members
Who doesn't love a good deal? Many country clubs offer enticing incentives for new members.
For instance, discounts on the initiation fee or reduced dues for the first membership year. So, if you're thinking about joining a club, ask about any current promotions. 
Choose Junior or Executive Memberships
Junior or executive memberships offer a lower-cost alternative to standard memberships without sacrificing many of the same benefits.
These memberships are usually designed for people under a certain age, usually 40. 
Negotiate Initiation Fees
Negotiate! With a bit of preparation and planning, you can get a lower initiation fee and join the club of your dreams.
For this:
Research the club's amenities and fees.
Be flexible in negotiating other aspects of membership.
Be polite and respectful in your approach.
But if you find that the negotiation process just isn't working out in your favor, don't fret. It's okay to consider other clubs in the area that better suit your budget and needs.
After all, joining a country club should be an enjoyable and fulfilling experience, not a financial burden.
Final Thoughts
Joining a country club can be a pricey affair, with initiation fees ranging from $5,000 to $20,000 in smaller cities to even $50,000 in urban areas.
And for the most exclusive clubs, be ready to spend hundreds of thousands of dollars for the fancy experience.
Initiation fees may vary depending on the location, exclusivity, amenities, and demand. But with some research and negotiation skills, you can start enjoying the perks of country club living without breaking the bank.