Callaway Apex CF16 Specs: A Golfer's Guide
The world of golf is teeming with an array of equipment, each promising to enhance a player's game. At the forefront of this evolution stands the Callaway Apex CF clubs. In this golfer's guide, we'll explore the Apex CF16 specs, ensuring you have a comprehensive understanding of this renowned club and why it's a favorite among seasoned golfers.
The Callaway Apex CF16 features innovative Cup Face technology that enhances flexibility during impact. Crafted predominantly from forged steel, this club is designed for mid-handicap players prioritizing feel and forgiveness. While they aren't the newest product on the market, their unique specifications and durable construction make them a stand-out choice.
What Brand Is Behind the Apex CF16 Golf Irons?
The Apex CF16 is manufactured by Callaway Golf. Based in the United States, this company is a leading sports gear manufacturer specializing in the design, development, and distribution of essentials such as golf clubs and balls.
Callaway is also well-known for offering a range of golf-related accessories like bags, caps, and gloves – for instance, the Callaway Golf Chev Stand Bag is a favorite among golfers. Under the banner Callaway Apparel, the company also ventured into the fashion realm, and its Cuater subsidiary offers high-quality footwear. Adding to the impressive portfolio, Callaway acquired Topgolf in 2021, branching out into the management of golf-centric entertainment and event venues.
What Should You Know About the Apex CF Golf Irons?
The Apex CF series has been synonymous with top-tier, advanced forged irons ever since its reintroduction under Callaway in 2013, blending aesthetic appeal with performance.
Tailored for those seeking a balance of forgiveness, performance, and feel, the Apex irons are laden with innovative technologies. The CF16 is no different – in fact, it features a groundbreaking technology introduced for the very first time in its design.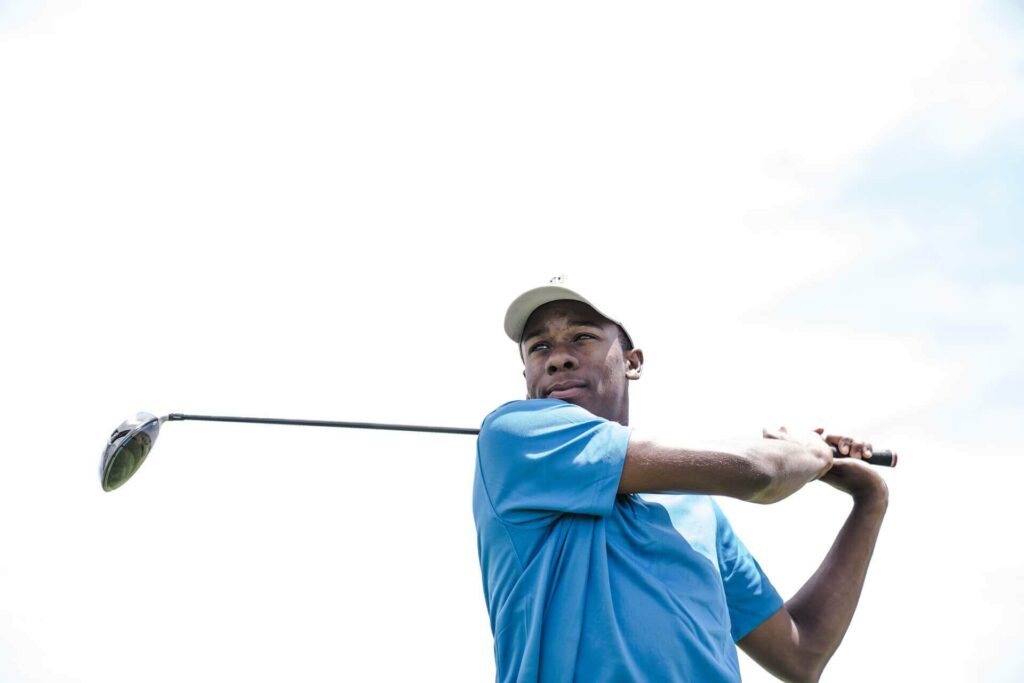 Callaway Apex CF16 Specs – Design and Innovation
Immediately upon handling the Apex CF16, you'll be struck by its balanced design and comfortable grip. The handle, the weight, and the accompanying shaft seem just right. You'll definitely appreciate the tangible feedback on mishits, providing an opportunity for improvement. This smart and sleek design explains the irons' popularity among golfers with lower handicaps, as opposed to bulkier alternatives.
The 3-7 irons are designed primarily to boost distance and be a bit more forgiving, whereas the shorter irons, from 8 to AW, prioritize touch and precision. Here's an overview of the most important specifications:
| | | | | | | | | | | |
| --- | --- | --- | --- | --- | --- | --- | --- | --- | --- | --- |
| CF16 | 3 | 4 | 5 | 6 | 7 | 8 | 9 | PW | AW | SW |
| Lie | 60° | 60.5° | 61° | 61.5° | 62° | 62.5° | 63° | 63.5° | 63.5° | 63.5° |
| Loft | 19° | 21.5° | 24° | 27° | 31° | 35° | 40° | 45° | 50° | 55° |
| Length | 39" | 38.5" | 38" | 37.5" | 37" | 36.5" | 36" | 35.8" | 35.5" | 35.3" |
| Offset | 0.22" | 0.2" | 0.18" | 0.16" | 0.15" | 0.14" | 0.13" | 0.12" | 0.11" | 0.1" |
CF16 Is the First in the Apex Series to Feature the Cup Face Design
Instead of a flat piece, a fresh update is the integration of the Cup Face design for the 3 to 7 irons – hence the "CF" designation. Essentially, this cup face structure enhances flexibility during impact. As a result, it not only boosts the ball's speed but also offers better spin regulation on shots that are off-centered.
What Material Is Used for the Apex CF16?
The Apex CF16 irons are made from multiple materials, primarily from 1025E forged carbon steel for the body and stainless steel for the face, which are then fused through laser welding. Other than these two main materials, here are some that are also used:
Aluminum,
Thermoplastic polyurethane (TPU),
Thermoplastic elastomer (TPE).
The construction boasts a matte chrome finish, which adds a touch of elegance to the whole set. These materials and finishes not only contribute to the club's aesthetic appeal but also enhance its sound, feel, and overall performance.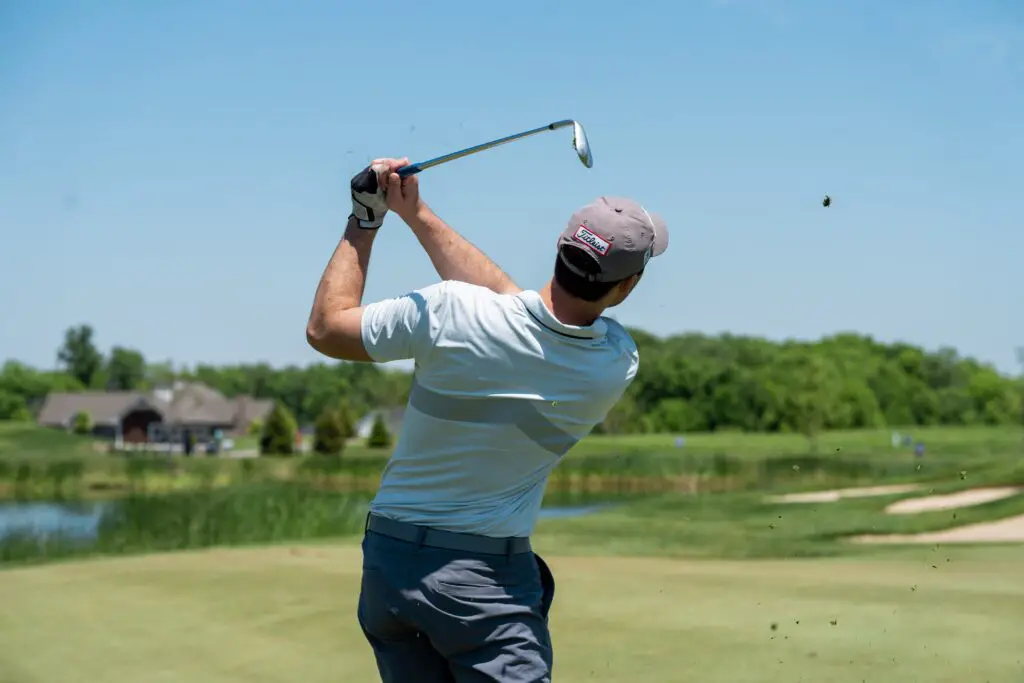 How Much Does the Apex CF16 Cost?
The Apex CF16 typically costs from $500 to $800, but since the production of the Apex CF16 has been discontinued, it can only be found on secondary markets and various online platforms. While finding a brand-new set might be challenging, platforms like eBay might have listings for unused golf clubs, though at a heightened price.
Is the Apex CF16 the Right Choice for You?
The Apex CF16 irons are best suited for those with a mid-level handicap, and they might not be ideal for novices or those with a high handicap. If you already have an affinity for Callaway and seek irons with a striking appearance, a sturdy feel upon impact, and commendable forgiveness, the CF16 might just be your perfect match.
Here are some advantages you can look forward to with this capable piece of gear:
Impressive performance,
Excellent forgiveness for off-center hits,
Solidly built,
Comfortable feel,
Available in a wide range of lofts and lengths.
On the other hand, here are some drawbacks that could potentially point toward it not being a perfect fit:
High price,
Not very easy to hit,
Not a good choice for players with a slow swinging speed.
Are There Any Alternative Options?
Callaway Apex CF16 does have some good alternatives. Given that it has been out for several years, you might want to consider more recent and technologically updated irons, such as the Callaway Golf 2021 Apex. Or, if you'd like to get a similar performance with a bit more forgiveness, the Callaway Golf 2021 Apex Hybrid might be a better choice for you.
Final Thoughts on the Callaway Apex CF16 Irons
The Callaway Apex CF16 irons, despite being a few years old, continue to hold their allure in the golf community. Their fusion of elegance and performance places them among some of the most sought-after clubs for mid-handicap players. For those considering an upgrade or even a nostalgic addition to their golf bag, the CF16s are undeniably a worthy consideration.