Boblov Rangefinder Not Working?
Having trouble turning on your Boblov Rangefinder? Fret not! It's not uncommon. I can resolve this issue for you!
The Boblov rangefinder may encounter problems such as a blank display, faulty readings, and trouble focusing. These issues can often be resolved by checking the mode setting, connections, and batteries and cleaning the exteriors. If further assistance is required, Boblov's customer support team can be contacted via various methods. For customers within the warranty period, free repairs are available.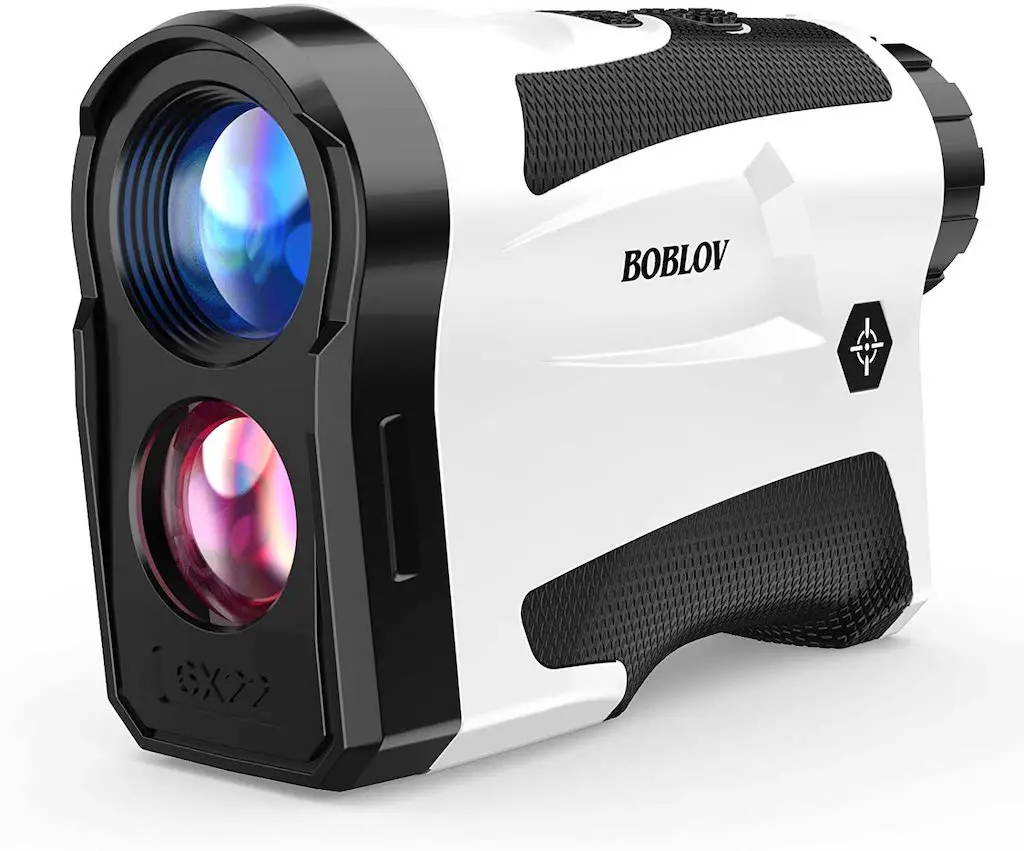 In this blog, I'll share some helpful tips on what you can do to get your rangefinder back in working condition. Let's begin!
Why Is My Boblov Rangefinder Not Working?
It looks like your Boblov rangefinder isn't working properly. Being an outdoor lover, I can understand how frustrating it is. It can be quite a nuisance not being able to gauge the distance to your target accurately. 
But don't worry. I can help you figure out what's wrong with your rangefinder. First, let's dive into the most common issues that could be the culprit behind your faulty rangefinder:
Blank display
Faulty or no reading
Trouble focusing on a target
Rangefinder not turning on
These are the most common issues you might encounter with your Boblov rangefinder. These problems can put a damper on your outdoor adventure. But don't let this get you down. I have some tips to get your rangefinder up and running again in no time. 
Boblov Rangefinder Troubleshooting
Troubleshooting your Boblov rangefinder isn't as daunting as it seems. In fact, I have some tricks up my sleeve. Just remember to take it step by step, and you'll have it working like a charm in no time.
Check Batteries
Usually, batteries last for 40-50 rounds in a rangefinder. So, don't forget to check the batteries. Weak batteries can be the root of the problem. Just open the battery cap and replace the old batteries with new ones. But remember, make sure you've inserted the batteries correctly. The label inside the battery compartment will help you with the correct orientation.
Check Mode Setting
Let's check the mode setting. Have you accidentally changed the mode, and everything disappeared from the screen? If yes, this could be why your rangefinder isn't working. Or maybe, you don't even remember tweaking your rangefinder mode. Don't worry! You can change the mode in no time. 
Just press the mode button. Most probably, this would resolve the issue. But if that doesn't work, look for the user manual. Simply see if other modes could be causing the problem.
Check Connections
If checking modes doesn't work for you, let's check the connections. Sometimes, a loose connection can lead to a blank display. In this case, you need someone who's a tech expert. So, it's best to contact Boblov customer support. 
Remember, even if you have confidence in opening devices and the right tools, do not try to fix your rangefinder yourself. You might make the issue severe.
Clean the Exteriors
You should always keep your rangefinder clean. Otherwise, it might lead to issues with its working. Given this, the eyepiece or objective lens might just be dirty, causing blurry images. Grab a soft, dry cloth, preferably microfiber, and wipe away the dirt. And if the dirt is stubborn, a cloth moistened with an optical cleaning solution will do the trick. 
Contact Boblov Customer Support
Are none of the troubleshooting tips working for your Boblov rangefinder? You need not worry. Boblov customer support is always there for you to help!
You can get in touch with their support team via:
Whatsapp at +86 18818525669
Email at 

[email protected]

Live chat
The form on their website
Boblov customer support is available from Monday to Saturday, 9 am to 5 pm Eastern time. They'll get back to you within 24 hours on business days.
To make the process smoother, Boblov will ask for:
front and back photos of the original package
photos or video of the defective item(s)
photos, video, or screenshot showing the malfunction of the defective item(s)
But remember, you must have valid proof of purchase, such as an order number from online purchases made through authorized resellers.
Mostly, Boblov offers a 12-month warranty on their rangefinders. But if the warranty period is not stated on your rangefinder, contact them via email to know. The warranty period begins from the date you received the rangefinder. If your rangefinder is still within the warranty period and the fault is due to a quality issue and not your own breakage or misuse, Boblov will:
repair your rangefinder free of cost
accept a return and refund you the amount
accept a return and send a replacement
You may need to ship the defective item back to them for free repair service or a new replacement. Customers will cover the return shipping fee, while Boblov is responsible for the shipping costs of arranging reshipment by air mail.
So, Boblov's excellent customer support will help you get your rangefinder back in working condition.
Final Thoughts
Being an outdoor enthusiast, I know the value of a reliable rangefinder. After all, it helps you navigate and measure your target accurately. However, like any other gadget, a rangefinder may encounter problems such as a blank display, faulty or no reading, trouble focusing on a target, or not turning on. 
But before you start to panic, check the mode setting, connections, and batteries, and clean the exteriors. These tips can help you get your rangefinder up and running again.But what if none of these tips work? That's when you can turn to Boblov's quick customer support. Their team is just a click or call away. You can reach out to them via Whatsapp, email, and live chat. Or just fill out the form on Boblov's Contact Us page. And if your rangefinder is still within the warranty period, you'll get free repairs and replacem