Bushnell Golf Watch Not Charging? EASY Fixes
Are you having trouble charging your Bushnell Golf Watch? Well, don't worry. I'm here to help you out.
Bushnell Golf Watches may encounter charging problems caused by a malfunctioning charging cable, loose connections, dirt build-up, or a drained battery. Troubleshooting can be done through cable inspection and watch cleaning. However, replacing the battery without professional assistance may impact the watch's waterproof rating. If the issue persists, seek help from Bushnell.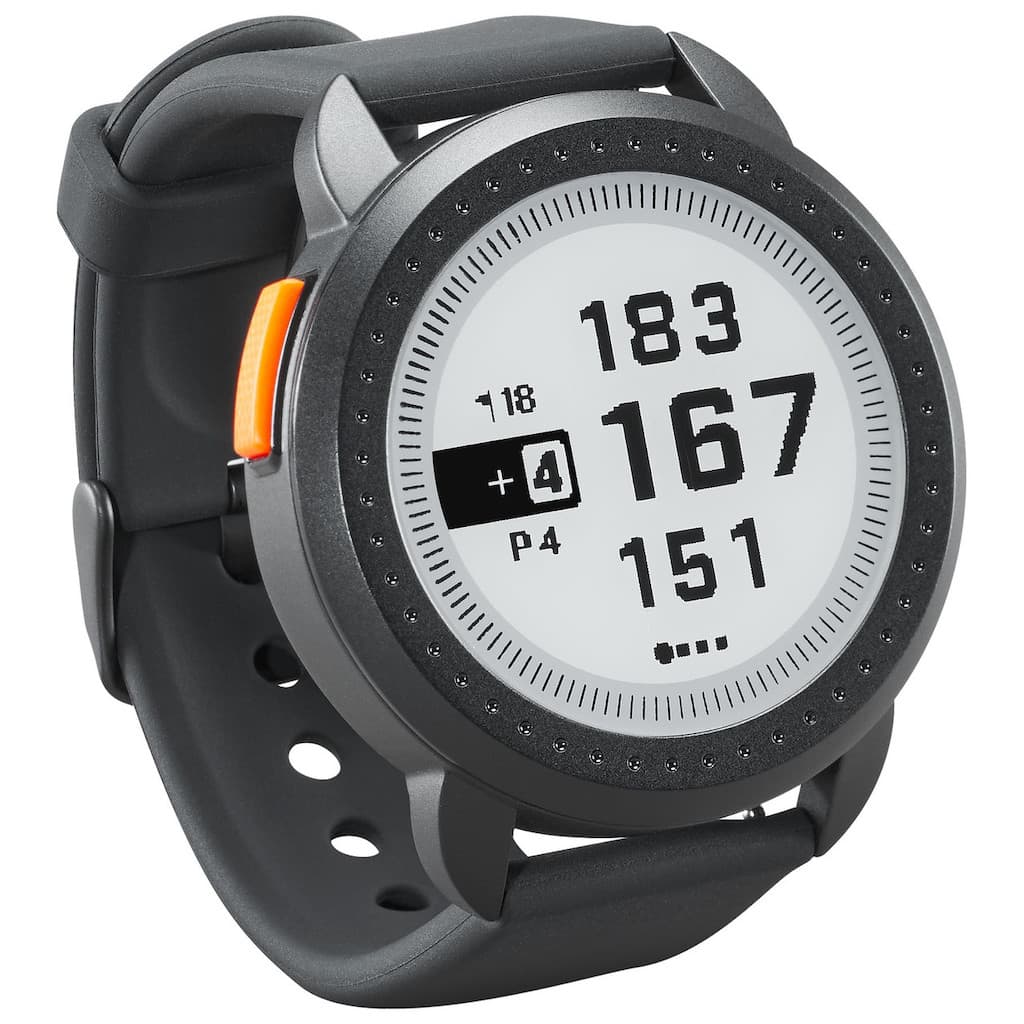 In the rest of the blog, I'll go through some ways to troubleshoot the charging issue of your Bushnell Golf Watch. Let's begin!
Why Is Your Bushnell Golf Watch Not Charging?
You're about to hit the greens and realize your watch isn't charging. I know it's frustrating. But you don't need to worry anymore, for I've sorted this out for you.
If your Bushnell Golf Watch isn't charging, it's probably because of the following:
damaged charging cable
loose connection between the watch and the charging cable
dirt on the back of the watch
the end of battery life
Damaged Charging Cable 
Perhaps, there is no issue with your watch. So, let's talk about the most common cause of this issue: a broken or damaged charging cable. A damaged cable will not charge your watch, no matter how much you want it to. 
Loose Connection 
But what if your charging cable looks just fine? Well, then, there might be another issue at play here. One possibility is a loose connection between the watch and the cable. This means your watch isn't getting the charge it needs. 
Dirt on the Back of the Watch
Does everything seem OK with the cable and connection? Let's get to the watch.
Did you know that the charging/data connection is located on the back side of the unit, facing your wrist when worn? It's a unique design that allows for the watch to be waterproof, but unfortunately, it also makes it susceptible to getting dirty. 
Over time, the four contact points can get soiled, making it difficult for your watch to receive a charge or data from the "Pogo Pin" USB connector. So, look at the back of your watch and see if there's any dirt or grime buildup.
End of Battery Life 
If your watch is clean, there might be another reason for the issue. Your device may have reached the end of its useful life. Like any electronic device, your Bushnell Golf Watch has a lifespan, and if you've been using it for a long time, it might be time to get the battery changed or invest in a new watch. 
I'd suggest you contact Bushnell. They'll get you in touch with a reliable and qualified technician if needed.
But remember, DO NOT tamper with the battery. Why? Well, let me tell you. All GPS devices come integrated with a Lithium-ion rechargeable battery. This means the battery is not a separate part that can be easily replaced. 
In fact, attempting to replace the battery yourself can seriously compromise the waterproof rating of the device. So, you see, the battery is not designed to be user-serviceable. Even if you're pretty handy with tech, do not try to open, disassemble or service the internal battery. That is the ground rule!
Instead, try the methods I've mentioned in the next section to help you troubleshoot the charging issue.
Troubleshooting Methods
Here are some methods to help you fix your watch's charging issues. No matter what method you choose, you can get your device up and running again for sure.
Check the Charging Cable
Make sure that the USB end of the cable is plugged correctly into your charging port and that the other end of the cable is connected to a power source.
Next, could you take a close look at the cable itself. Are there any breaks or damage to the wire? If so, it's probably time to invest in a new cable. A damaged cable be dangerous to use.
Clean the Watch
If your watch still doesn't charge, cleaning it is easy and can be done with just a few simple steps.
First, you'll need a soft cloth and a cleaning solution. You can use either window cleaner or a mixture of water and mild soap. Just be sure to avoid using solvents like acetone, paint thinners, or nail polish remover, as these can damage your watch's plastic case and internal seals.
Next, wet your cloth in the cleaning solution, making sure not to use too much liquid. You don't want the solution dripping all over your watch! Gently wipe across the contacts to allow the liquid to penetrate any build-up.
After that, use a clean, dry cloth to remove any residue from the contacts. And don't forget. You can also clean the contacts on the Pogo Pin adapter similarly. Just be careful not to apply too much liquid, as the adapter is not waterproof.
Once your contacts are all cleaned up, it's time to test if your watch is receiving a charge. To do this, hold down the bottom right-hand button for up to 15 seconds. This is the power button that you can use to switch your watch on and off.
Upgrade to a Newer Model
If your watch is still not holding a charge, it may be time to upgrade to a newer model. Newer models also come equipped with better battery life and additional features to enhance your golfing experience. 
I've got a pro tip for you! Read reviews to see what they have to say about the different models. This will give you a better idea of what to expect and help you make an informed decision. 
Here is one I recommend:
Bushnell iON Elite (Black) Golf GPS Watch - Color Touchscreen Smartwatch with 12+ Hours Battery Life, 38K Courses & Slope Distances - Bundle with iON Elite Screen Protectors & Charger
THE ELITE GPS GOLF WATCH BY BUSHNELL: Wear Bushnell's revolutionary golf range finder watch! The iON Elite golf GPS watches for men and women have features such as slope distances, 38,000+ preloaded courses, and more.
STYLISH AND FUNCTIONAL: This sleek golf rangefinder watch offers a 12+ hour battery life, a color touchscreen, and an easy-to-use interface to access front/center/back distances based on your line of play.
SLOPE-ENABLED WEARABLE: This smart watch with golf GPS for golfers features Bushnell's patented Slope Compensated Distances. Have the right golf watches with GPS for men and women you can rely on.
MORE STATS TO IMPROVE YOUR PLAY: The iON Elite golf counter clicker watch provides access to GreenView, hole maps with shot planning, scorekeeping, auto course recognition, and auto hole advance. This Bushnell golf watch also features a shot distance calculator.
BUSHNELL ION ELITE POWER BUNDLE: Bushnell iON Elite Slope GPS Watch for Golf, PlayBetter HD Tempered Glass Screen Protectors (x2), Portable 5000mAh Charger, and USB Charging/Sync Cable
And if you're lucky enough to be under warranty, you might even get a free upgrade! So, why not check with customer service to see if you qualify for a new watch?
Contact Bushnell 
You don't want to buy a new watch? It's fine! You can contact Bushnell's customer service department and get your device fixed.
By email 
Simply fill out the form on their website at https://www.bushnellgolf.com/contact/ and wait for their response. They will typically get back to you within 24-48 hours.
If you've already reached out to them but haven't received a response, make sure to check your spam or junk folders.
And keep in mind all responses from Bushnell's customer support team will come from the email address [email protected]. So, be cautious of any fraudulent or suspicious emails claiming to be from Bushnell.
By Phone
If you prefer to speak with someone directly, you can always call Bushnell. Their U.S. customer service team is available Monday-Tuesday from 8:00 am to 6:00 pm, Wednesday-Thursday from 8:00 am to 4:30 pm, and Friday from 8:00 am to 2:00 pm, all times CST. When you call, make sure to have your Bushnell golf watch. The rep may ask you for some details.
Here are the phone numbers you can call depending on your query:
Kansas City Area: (913) 752-3400
Consumers: (800) 423-3537
Dealers: (800) 221-9035
Letter
And finally, if you prefer to send a letter, you can always do that too! Address your letter to:
Bushnell Outdoor Products
9200 Cody
Overland Park, KS 66214-1734
Final Thoughts
The Bushnell Golf Watch not charging can be caused by a faulty charging cable, dirt buildup, or a depleted battery. But don't worry. You can troubleshoot the issue by inspecting the cable and cleaning the watch.
And if all else fails, upgrading to a newer model or contacting Bushnell for assistance can save the day. 
But remember, trying to replace the battery on your own may not be the best idea. So follow these tips and hit the greens with ease!
Last update on 2023-05-19 / Affiliate links / Images from Amazon Product Advertising API