Going to TopGolf for a serious golf session can sometimes feel like going to a theme park for a business meeting. Serious players come to practice their skills, but this is more of a family-friendly driving range where people socialize without wondering are TopGolf clubs good or if their drive is suitable for a PGA tournament.
Frequent players bring their irons to TopGolf because they're more suitable. But the venue's clubs are good for everyone; there are sets for lefties, women, children, serious players, and those who have never tried golf. The best part is – their club sets are made by Callaway, the most famous golf equipment brand.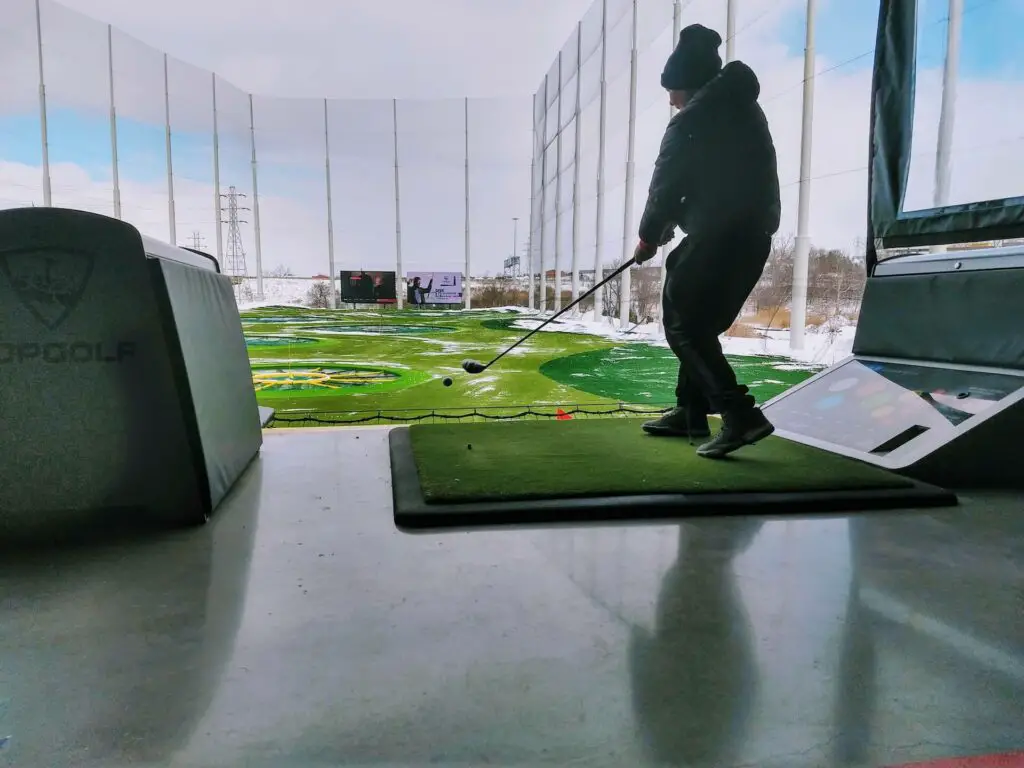 Are Topgolf Clubs Good?
TopGolf clubs are great for beginners and players that don't take their golfing skills too seriously. If you plan to join a tournament or want to improve your swing and hitting distance, you can book a bay and practice as much as you like. There are no rules about who can come and enjoy the driving range.
Still, most visitors to this golf and entertainment center come to drink, dine, and have fun – not to become the next Tiger Woods. TopGolf is more known as a bar and restaurant venue with a driving range than vice versa.
Imagine a bowling alley. Now picture, instead of bowling lanes, bays with golf club sets and balls from which you can practice your swing and have fun. It looks pretty much the same as bowling, but you're golfing instead.
As bowling balls in most bowling alleys are suitable for playing, so are the sets at this venue.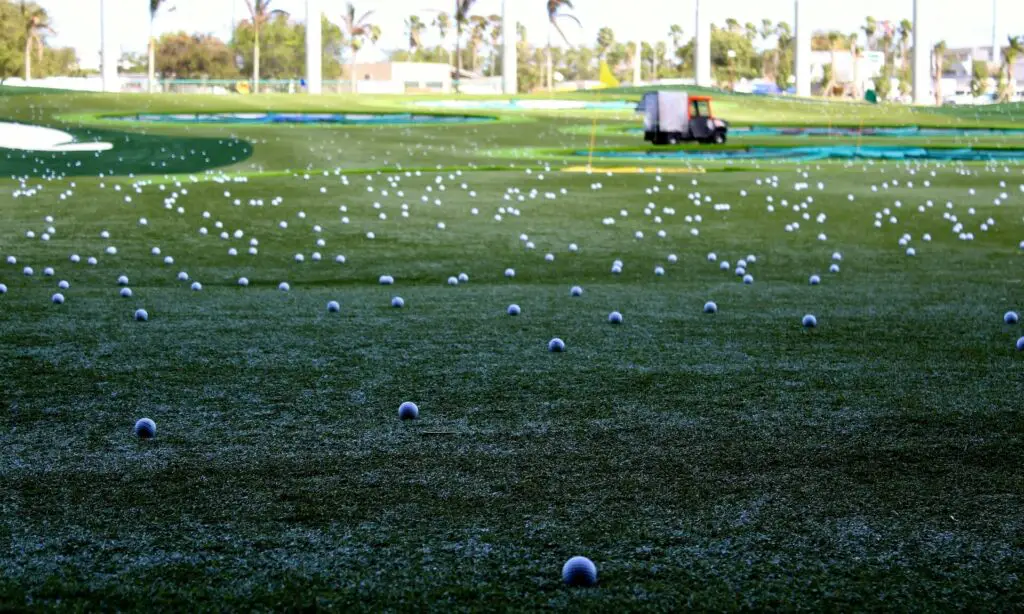 Reasons Why This Venue Uses Callaway Clubs
It's no secret that this golfing and entertainment center is home to Callaway club sets, but why?
#1 Callaway Owns TopGolf
The most apparent reason for these driving range venues using Callaway is that this golfing equipment brand owns them. In March of 2021, Callaway acquired them in a merger and solidified their status as the most unrivaled golf company in the world.
#2 Their Clubs Don't Leave Any Room for Other Brands
If you ask pro golfers about their sets, they'll likely say Callaway makes them. Besides their unparalleled quality, the fact that this company owns TopGolf does not leave much room for other brands.
Despite the ownership, Callaway truly makes excellent club sets for players of all types and profiles. You don't have to pack yours to make the most of your time here. There are tutors and instructors at the range ready to help.
They can show you how to use and swing the irons and which ones to pick for your height and wrist-to-ground distance.
#3 They Have Irons for All Types of Players and Game-Related Hits
When you hit the venue's driving range, you'll go to a bay. Bays are essentially lanes you and your group can reserve and occupy for the day (or a specific duration). When you make yourself at home there, you'll see a station with around fourteen different irons and wedges.
Here's how it all works:
The venue's club sets are suitable for short and tall players, beginners, and experienced golfers. The longest drive is used for long-distance shots, and the shortest sand wedges are meant for shorter distances,
Beginners typically use 8, 7, and 6 irons because they have the optimal loft and length; with them, you'll get great trajectory and distance without worrying about your golfing skills,
You can book junior sets for younger players and left-handed sets if you feel more comfortable putting with your left,
TopGolf's bays are numbered. Every odd-numbered bay has odd-numbered irons, and the same goes for even-numbered bays. If players prefer to play with a seven iron, they should book a bay with an odd number,
If you don't know which type of iron is the best for you, on-site instructors can help you find your footing.
Should You Bring and Use Your Own Club Set, and Does It Matter?
Professional players prefer to bring their own club sets to the venue. That's fine by the company, and they don't ban golfers from doing that. If you have to wait for a bay to become available, the staff gladly keeps sets safe until it's your turn.
Golfers can bring their sets if they've been creating them for a while; that's a sentimental reason for doing it. Bring them if you've only ever played with them and intend to do so in the future. You'll need your own if you have a tournament or serious game coming up and you plan to use them for that event.
If you pay for a bay with multiple people and register your set, everyone will be using them, and you probably don't want that. Or, no one but you will use those irons, and you'll look silly at a place offering free club sets.
What's the Difference Between Playing With Your Clubs and TopGolf's?
Here's a list of the pros and cons of bringing your own club sets to the venue.
| | |
| --- | --- |
| Pros | Cons |
| You're in control of your game | You might damage your personal set |
| Your set is more suitable for your swings | This venue has sets for all kinds of players |
| You can show off | Others might start using your set |
| It's more comfortable to have your set there | You risk damaging your set if others use them |
This Venue Is a Golf Driving Range for Players of All Skills and Ages
While professionals do come to practice at this venue and typically have a great time while there, most visitors of this entertainment center come to have fun and play a non-serious round of golf.
When you visit, you'll notice a bunch of people laughing, drinking, and socializing while golfing on the side. TopGolf's club sets are excellent for these purposes, and you'd be wasting money by bringing yours. But, again, that's your choice, so listen to your gut and have a good time.