Ping is one of the world's most beloved golf club-making companies. Their products have had the same excellent quality since the 1980s. Despite many others trying to copy their irons, they've never achieved the same result as the original.
The Eye 2+ clubs have been around since 1982, and since then, the company has introduced different heights and made them from other materials besides steel. Now, they also use tungsten and graphite for those that need a higher pitching wedge. Nothing else has changed, and many people who bought the original set still have them and gladly use them.
There are several Eye 2+ iron sets with different pitching wedges (PW), sand wedges (SW), and lob wedges (LW). The company also labels its clubs with different colored dots so you can determine the ideal club length for your height and wrist-to-ground measurements.
We've tested the standard black dot clubs and made great strides in our golf game. It was a pleasure to play with the ones made of stiff Karsten steel.
Here's an honest Ping Eye 2+ review so you can see if this set is the right match for you.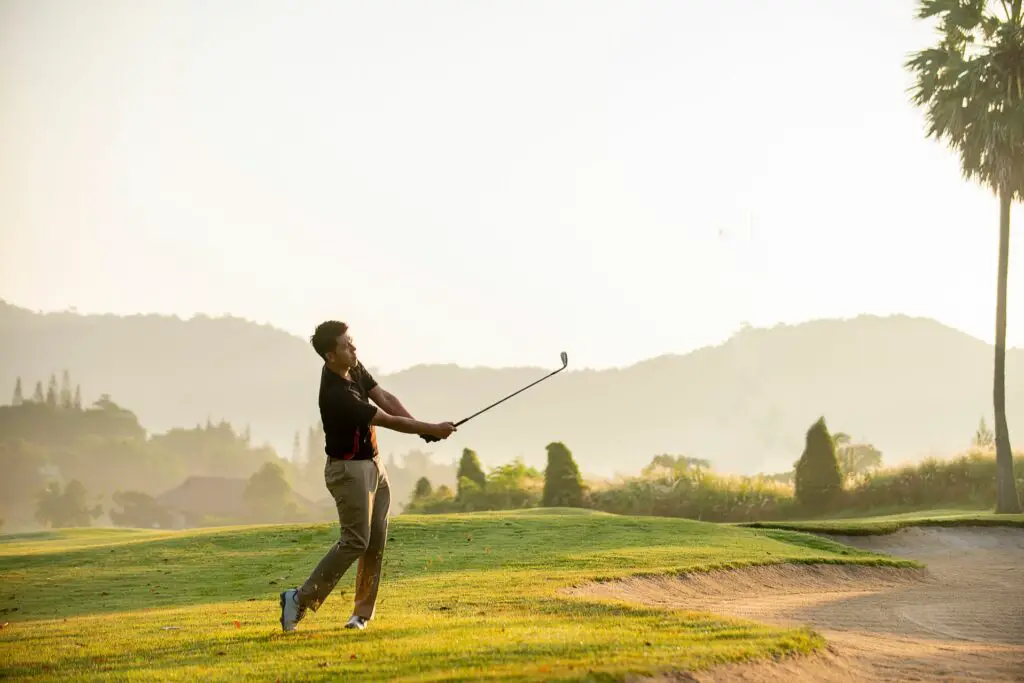 Is Ping Eye 2+ for You?
We would argue that Ping's golf clubs are for everyone. They were made to be forgiving and accommodating for players of all skill levels. The company insisted that every golf player deserves customized, comfortable clubs to work with, even when stepping on the green for the first time.
Whether you're a beginner or have dabbled in golf, professionally or as an amateur, these clubs are ideal. Who they are not for are the people who plan to purchase them and never even leave their house and play; if you get the irons, you must put them to good use.
The Ping Eye 2+ might be an older model, and there are great new clubs like Callaway and Titleist, but beginners shouldn't start with anything other than these. They're perfectly in sync with the player and are worth the attention.
You can buy these used for a nearly three times lower price. If you want brand-new ones, remember these are elite irons and could ask you to cash out higher three-digit prices. The only catch is that Ping doesn't really sell them officially anymore, so the best ways to get ahold of them are through online resellers.
If you find a wonderfully kept set of these clubs, don't miss out on buying them. Before you do, visit a shop selling golfing equipment and ask them to help you determine which color is the best for you.
Ping has been labeling their products with colored dots since the Eye 2's were first made, and the system (especially for Ping) has not changed in 40 years; the experts will help you find your color, and all you have to do is find the right set.
What We Like About Ping Eye 2+
The thing we like the most about these irons is their supreme accuracy. Once you get used to them, you'll know exactly how to use them every time. The 2-iron is ideal for consistently good beginnings off the tee, while the 8-iron works like a charm over longer distances, like 150 yards or so.
They are durable, precise, and fairly lightweight. The most beautiful part about them, and generally all Ping irons, is that they are color coded. People of various heights and wrist-to-floor lengths need to check the manufacturer's color chart and determine their ideal club length.
If you take the black spots, you'll get standard, neither upright nor flat irons. If you're taller than 6 feet and have an average wrist-to-floor height, orange and red dots are for you; if you're shorter than 6 feet or even 5'7″, your best bet will be the green and blue dots.
You can also choose between ZZ Lite and KT-M shafts. The ZZ Lite shafts are lightweight and have high flexibility points, allowing for a nice, relaxed swing. The KT-M are similar but mid-weight and slightly less flexible than ZZ Lites, providing a medium flight.
We love that no one's excluded from the sport with these irons and can easily find the best type of club for themselves. The type of iron you use can determine your game, so if you've used the wrong one, the problem (likely) isn't in you.
What We Don't Like About Ping Eye 2+
These were first released in 1982, which means they're old old. In fact, you can't even find them on Ping's official website. There are new and modern versions inspired by this model's precision and lie angles, but if you want the original, they can primarily be found on sites like 2nd Swing, eBay, and other resellers.
The nice thing about the Eye 2+ is that the players who bought them when they first came out still use them; they're that durable. However, there were complaints about the manufacturer refusing to fix them for several users because they were too old.
You can surely still find someone who can make the repairs for you, but it's tough to find the right golfing equipment shop that will do it for an affordable price. Even today, their price range is a bit more than one would expect, but if you buy them used, you'll come across some sets in good condition.
It's OK to buy a used set if you're just beginning to get into the sport, so we definitely recommend doing that.
Another, perhaps not as important, aspect is that these classic Eye 2+ clubs are kind of ugly. Their aesthetic definitely belongs in the 1980s, and revamping them was a good call, but fortunately, their looks don't define the quality of one's game.
Pros & Cons
| | |
| --- | --- |
| Pros | Cons |
| Various lie angles and heights for different players | It's hard to find unused models |
| Stainless steel and graphite irons | Ping doesn't repair them anymore |
| Gliding sole design reduces drag | They're slightly expensive for irons no longer in circulation |
| Easy-to-use | They're not aesthetically pretty |
| Excellent for beginners | |
What's Included?
When you buy a classic black spot Eye 2+ iron set, you get:
Ten 38-inch long golf clubs (length is determined by the driver or the longest iron),
Nine numbered and one wedge iron (similar to putters),
Stainless steel material,
Oversized club heads,
Stiff steel irons (low-level flexibility),
3-PW club type,
A bag,
Some clubs have the ZZ Lite shaft, and others have the KT-M shaft; it depends on how light you want them to be – ZZ Lites are much lighter and more flexible than KT-M.
Technical Specifications
Stainless steel clubs
ZZ Lite or KT-M shafts (depending on the lightness)
38 inches long driver
2 to 9-iron wedges
Oversized club heads
Stiff shaft flexibility (low flexibility)
Right-handed (mostly)
3-PW club type
Cast irons (not forged)
Features
Customized lengths and lie angles for players of different heights and wrist-to-toe lengths, marked by colored dots,
Option to choose between lightweight and medium weight shafts for flexible play and longer hits,
The set has a range of clubs from 2 to 9-iron and an attack wedge similar to putters for hitting the tee from up close,
Cast iron clubs, which are easier to make and use,
Stainless steel irons for professionals, and graphite for beginners and lightweight players,
Excellent grip quality,
Gliding soles that reduce turf drag (if drag is too high, that can kill the speed and distance of the club's shot).
Final Breakdown
9.5
The Ping Eye 2+ sets get a 9.5 out of 10 mainly because they're now old news, and the manufacturer rarely agrees to repair them. Although they're made to be long-lasting and durable, which many players have testified to over the years, they might need regripping and repairs if used often.
Additionally, for such vintage clubs, they're still pretty expensive with certain retailers, but that's only a testament to their quality and range.
Overall, the score is very high because these are ideal for beginners and professionals and because players of all heights can enjoy a customized playing experience thanks to Ping's color-coded club lengths. You won't be missing the bullseye ever again once you get your colors right.
There are so many more great things about the Eye 2+ golf clubs, and it's up to you to discover them and get the best out of them. We'd recommend them in a heartbeat, and so would many lovers of the sport.