Are you on the hunt for a new golf bag but unsure which one to choose – SL1 or SL2? Well, let's make things easy for you!
The main difference between Stitch SL1 vs SL2 is tha Stitch SL1 is a lightweight and minimalist design, while the SL2 offers ample storage and an interchangeable strap. The SL1 is suitable for golfers who prefer to carry less items, while the SL2 is perfect for golfers who want to bring more items with them. The SL1 is priced at $276 to $360, while the SL2 is priced at $398.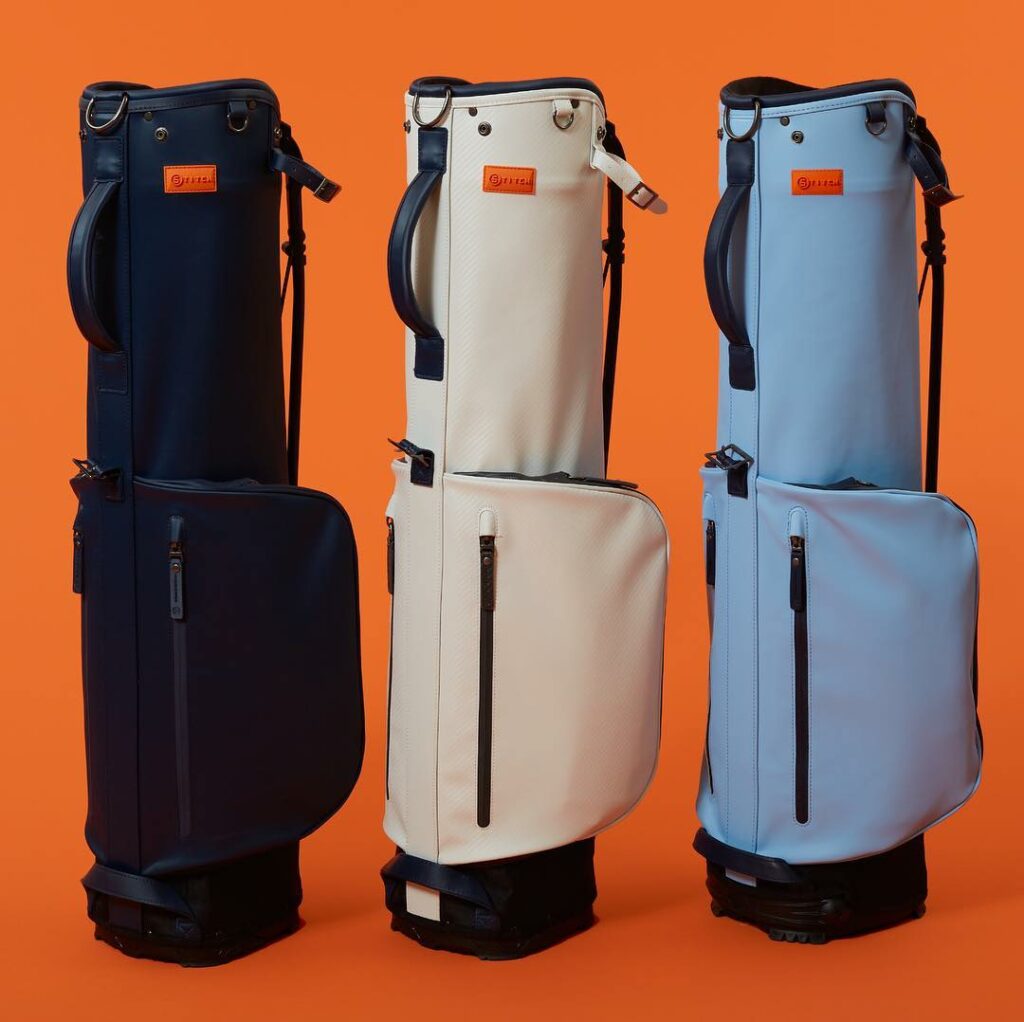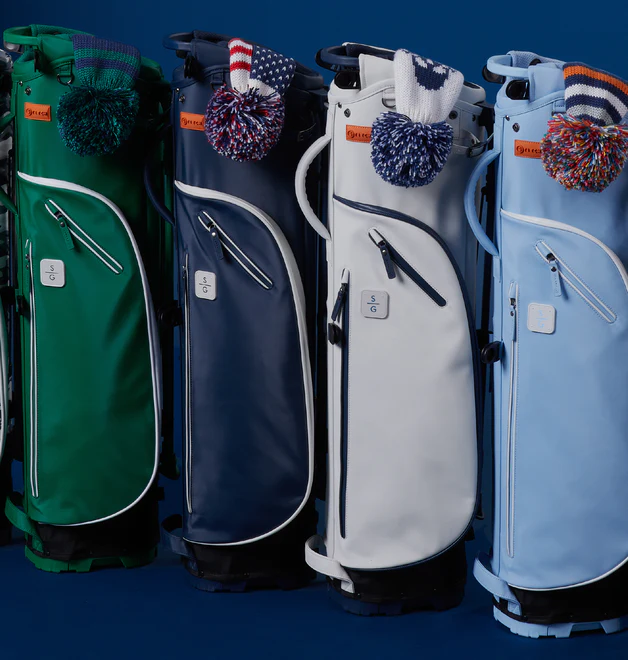 In this blog, I'll compare SL1 and SL2 to help you decide which bag is the perfect fit for your golfing needs. Let's tee off!
SL1 and SL2 – Comparison
If you can't decide between the simple and smooth SL1 bag and the adaptable and full-featured SL2 bag, I'm here to help you out! Read on to find out which bag is the perfect fit for you. 
Design and Customization
With the SL1's fully customizable options and the SL2's interchangeable strap and stylish designs, you can make a statement on the course with these bags. Both bags can perfectly match your style and personality. It's not just a functional piece of equipment anymore. It's a fashion statement. 
Let's talk about SL1. With Stitch's "Make It Yours™" service, you can customize your bag, making it a truly one-of-a-kind item. The color options for both bags are stylish and modern, allowing you to showcase your personality on the course:
You can make your chassis blue or white.
You have green, gray, navy blue, red, light blue, and white colors available for your saddle.
You can also make your saddle with woven and plaid patterns.
You can opt for straps of green, gray, navy blue, red, light blue, or white color. 
Or, you may have woven and plaid pattern straps. 
Coming to SL2, let's get to its design:
SL2 has an interchangeable strap feature. 
Maybe you prefer the comfort of a double strap on longer rounds.
But you may like the simplicity of a single strap for shorter rounds. 
With the SL2, you can have both options at your disposal.
It has a lot of color options, such as black, camo, blue, green, gray, navy blue, light blue, red, and white.
So, you can carry whatever style you want with SL1 and SL2 bags.
Features
The SL1 and SL2 bags have unique features catering to different golfers. Let's get to each point by point:
If you're someone who loves to walk the course and prefers a minimalist approach to your gear, the SL1 is an excellent choice for you. 
It's perfect for caddies or anyone who enjoys occasional walking rounds. 
If you like to bring a lot of things with you when you play golf, the SL2 bag would be perfect for you. 
It has plenty of space to store your things and straps that make it easier to lift and carry around.
Let's talk in terms of weight and comfort:
SL1 is the lightest bag of the two bags, weighing 57 oz. So, compared to SL2, it is easier to carry SL1 for long periods. However, the single strap may not provide enough comfort for longer rounds. 
SL2 is slightly heavier, weighing 66 oz. It is due to its additional features and storage options. However, with its interchangeable single and double straps, you can find the most comfortable carrying option for you.
Price and Value
Let's talk about the price and value of the SL1 and SL2 bags by Stitch.
The SL1 bag ranges from $276 to $360, depending on the colors and customization options you choose. On the other hand, the SL2 bag is priced at $398 or 4 interest-free payments of $99.50 with afterpay. While the SL2 is more expensive than the SL1, it offers a method to pay the amount in easy installments.
The price is not the only important thing to think about. Both bags are made with high-quality materials that are built to last. The makers designed SL1 and SL2 while considering the needs of every golfer. 
Pros and Cons
Stitch Golf Bag
Pros
Cons
 
SL1
For the traveling golfer, the SL1's lightweight and minimalistic design can be a huge advantage. With its vintage feel and modern style, it's a bag that will turn heads on the course. 
For golfers who prefer to carry more items, the limited storage may not be enough. While the single strap may be comfortable for shorter rounds, it may not be ideal for longer games.
SL2
SL2's multiple dividers and optimal storage make it an excellent choice for golfers of all levels. It can help you stay organized and focused on your game. 
The higher price point may not be suitable for everyone's budget. Also, the bag may still be too heavy for golfers who prioritize ultra-lightweight bags.
Final Thoughts
Are you ready to make a statement on the course with a golf bag that perfectly matches your style and personality? Stitch Golf has got you covered with their SL1 and SL2 bags. Both choices, whether you like a simple and modern style or a flexible and full-featured bag, have unique features, colors, and customization options to meet your needs.
If you're a caddy or someone who enjoys walking rounds, the SL1 bag may be the best choice for you because it's lightweight and simple. But if you prefer to take many things with you on the course, the SL2 bag might be better because it has more space and an interchangeable strap feature.
Remember, both bags are made with high-quality materials. They are designed with the golfer in mind, providing value for your money. So, no matter which bags you choose, you'll get the best golf bag. Aren't you excited to stand out? Just choose the one that fits your style and needs best, and play golf in a fashionable way.