9 Hybrid Golf Club – All You Should Know
A 9 hybrid is a special golf club that helps golfers achieve distance and improve their hitting game. For any aspiring player, learning more about each type of club is essential. Learn the difference between hybrids and woods, and find some of the best hybrids on the market.
9 hybrids are great replacements for a 9 iron or 19 wood. They're the same, as they help golfers achieve great lay-up shots and maneuver around water hazards and bunkers. The best 9 hybrids on the market are made by Thomas Golf, Lazrus, Majek, and Pinemeadow.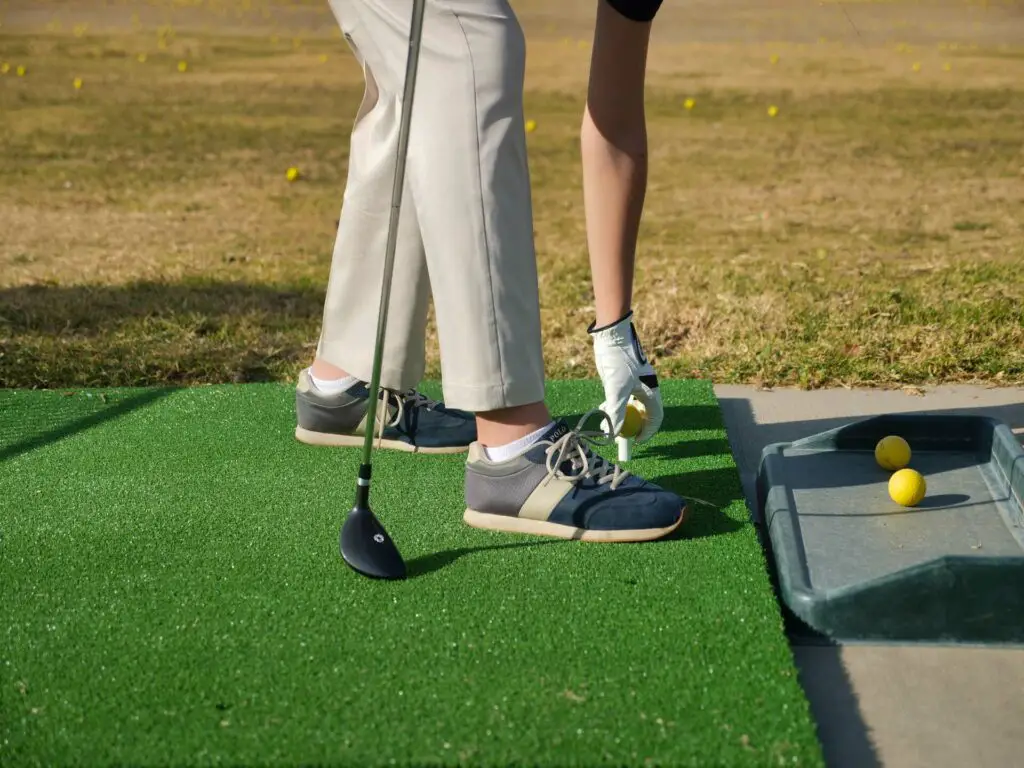 What Is a 9 Hybrid Golf Club?
A 9 hybrid golf club is very similar to a 9 iron or 19 wood. These are interchangeable, but hybrids are more flexible and longer; this is due to a lower center of gravity and a bigger clubhead size. Hybrids can, on average, hit the ball about seven yards further than whatever their corresponding irons are.
The 9 iron itself is a shorter club but has a heavier clubhead – this makes it perfect for distances of 130 yards and less. The hybrid replacement gives that distance a bit more spin, and a good hybrid club can give the entire irons set a run for its money. Hybrids can push the ball further, around 180 yards, and often more.
You can check if you need this type of club in your golfing bag by getting fitted for clubs and finding out the most suitable playing tools for your height and style.
Who Uses This Type of Club the Most?
Players who use this club wish to achieve height and a soft landing. Distance isn't their priority, which makes the hybrid club ideal for getting across watermarks, sandtraps, and other obstacles on the course.
If you're looking to start a golfing career, you can incorporate the 9-iron into your set, but the hybrid may be a bit too advanced. Pro golfers that use hybrids include Patrick Reed, Webb Simpson, Jordan Spieth, and Dustin Johnson, although it's an ever-increasing number.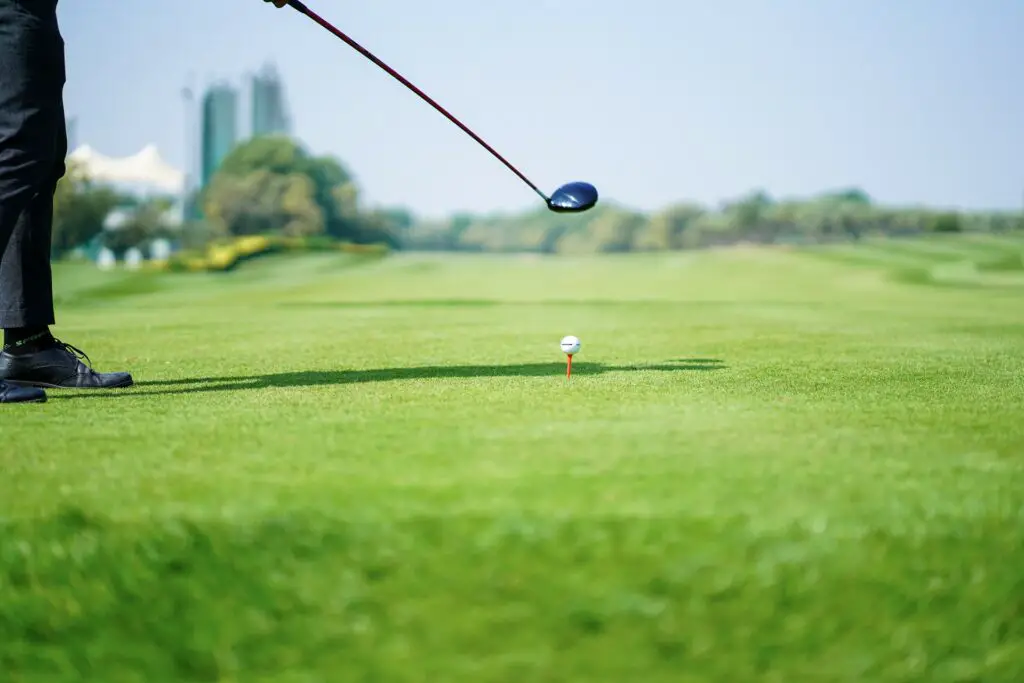 9 Hybrid Club Performance
The profile for the 9 hybrid club looks something like this:
Longer shaft than a 9-iron,
Lower center of gravity,
Typically made of graphite,
Bigger head size,
Suitable for shots of 180+ yards,
The loft is between 40 and 42 degrees.
If you're shorter, a bigger shaft length may be unsuitable. For you, a 9-iron will work much better. If you're average height or taller, replacing this iron with the hybrid will help your shot achieve distance, height, and spin without too much effort.
The Difference Between a Hybrid, Iron, and Wood Club
Compared to irons, hybrids are longer and have bigger heads. However, compared to fairway woods, they're smaller. The hybrids have shorter shafts and smaller heads than woods, making them more suitable for even weight distribution. Compared to woods, hybrids are very player-friendly.
Hybrids have what no other club type does – evenly distributed weight throughout the head. It provides a more forgiving spin and hit. Woods can give you distance, but their swing is too steep; that's good while you're on an obstacle or in the rough, but it can be harder to get under the ball. So, to sum it up:
Woods are best used off the tee or from the fairway,
Hybrids can be used anywhere on the course,
Irons are best for distances under 200 yards from the green.
The Best 9 Hybrids on the Market
There are many golf equipment manufacturers on the market, but only some specialize in hybrids. Your mind must go to Titleist, Callaway, and similar high-end brands, but the following are also good replacements for an expensive and seemingly unattainable hybrid.
THOMAS Golf AT705
THOMAS makes excellent graphite hybrids. They call them "tour-grade seamless shafts," which are lightweight and provide increased swing speeds. The lightness helps the ball fly faster but with lower torque.
The club has multi-tread patterns for easier traction and gold-filled hand placements for a consistent grip, and the Senior version includes a specialized low-kick point that helps achieve a higher shot trajectory.
Here are the technical specifications of the THOMAS AT705 hybrid.
| | |
| --- | --- |
| Hand Orientation | Right and left-handed |
| Loft | 42 degrees |
| Lie | 63 degrees |
| Length | 36,5 inches (graphite), 36 inches (steel) |
| Material | Graphite and steel |
| Sizes | Four: small, standard, mid-size, oversized. |
LAZRUS 9 Hybrid
LAZRUS typically sells hybrids in sets, but Amazon has a variety of the same clubs sold separately. They offer both hand orientation options, and the shafts are graphite.
Their clubs are more suited to beginners and their skillset; they also claim their clubs are for "weekend warriors or scratch golfers." That's why they're more affordable than most individual clubs.
Take a look at the specs for the fabulous LAZRUS club.
| | |
| --- | --- |
| Hand Orientation | Right and left-handed |
| Loft | 40 degrees |
| Length | 37,75 inches (graphite) |
| Material | Graphite |
| Flex | Regular |
Majek Golf Senior Flex
It would be bad not to include a Senior Flex into the review mix. Majek makes some of the best Senior Flex clubs on the market, although it does run a bit pricier than the previous two. These clubs are hand-assembled and offer a pro velvet grip.
Besides that, the club comes with a specialized head cover for protection while it sits or if you find yourself playing in the rain or cold weather.
| | |
| --- | --- |
| Hand Orientation | Right-handed |
| Loft | 37 degrees |
| Length | 37 inches (graphite) |
| Material | Graphite and neoprene |
| Flex | Senior |
If You're Playing the Long Game, This Club Is for You
Learning how to improve your golfing swing and game is possible with a 9 hybrid. It makes more sense for you to want this, but you don't have to start with this club; starting with a 9-iron is also OK, as long as you don't try to become a professional golfer during your first tee time.
Seniors can have fun with a Majek 9 hybrid, while younger golfers and beginners may fare better with the THOMAS clubs. Whichever you choose, make sure the length suits you and you're not uncomfortable during the game.