If you want to know how to start a golf career, you must prepare for some sacrifices. Every professional is motivated to be the best and make a dent in the history books with their playing style. But, sometimes, there's a lot at stake to reach those levels. Here are some tips on creating a successful golf career.
To be a good golfer, you must practice often. That's the first part of starting a career. Learning more about yourself, developing your style of play, and improving your physical health are all integral to going pro. You should also join a golf club and enter small tournaments to become more known and learn from other players. Everyone's path is different.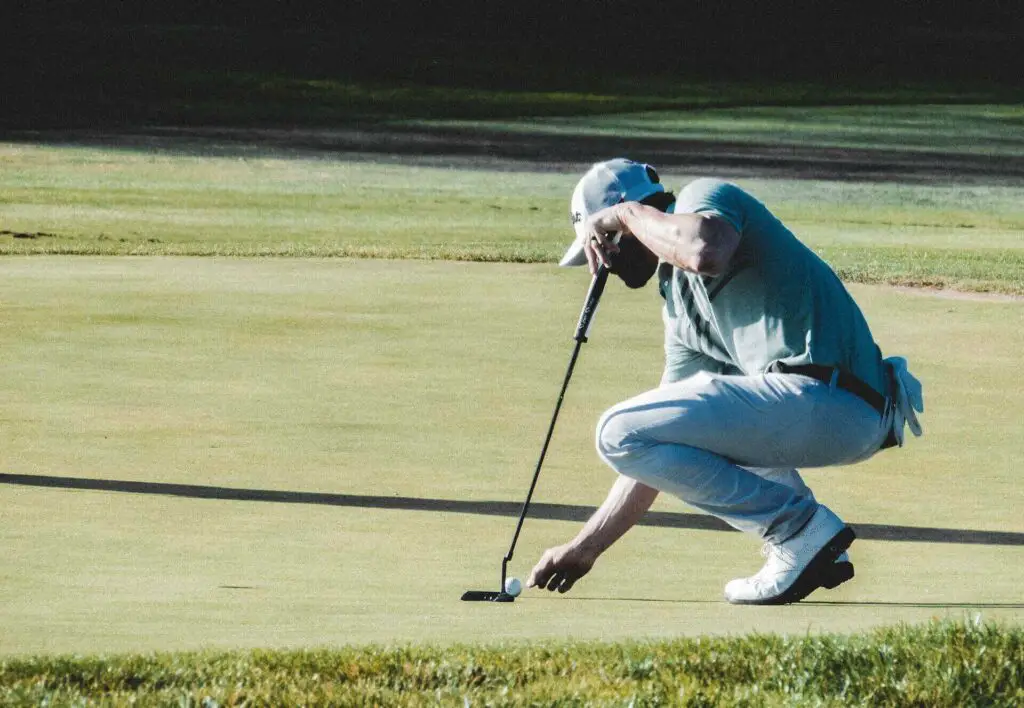 How to Start Golf Career
Starting a golf career doesn't just require getting fitted for clubs. You need to know how to organize those clubs in your bag, how many, and which ones to carry. These are factors that you'll learn over time.
If you're a beginner, start by learning about the best clubs for your skillset, and invest in a year-round golf club membership. Ask someone to join if you don't feel like going alone at first, but try to get used to riding solo when the time comes to be more professional.
You don't have to practice every day, as that could lead to saturation and fatigue; choose the ideal times to go, and don't be afraid to make mistakes.
Suppose we were to put the steps on a list. In that case, this is what it'd look like:
Find suitable clubs for your physique,
Join a golf or country club,
Create a plan on when and where you'll go,
Practice as many times per week as you can,
Join small tournaments,
Ask golfing instructors for feedback and teaching,
Challenge people to one-on-one matches.
Is It Too Late to Become a Professional Golfer?
While many golfers go pro thanks to their college careers, you don't need that to go up the ranks. Age doesn't matter, although it could be the deciding factor for many. Folks who love the game tend to give up when they're over thirty, but there's no need.
Even at 35, you can become a professional. Larry Nelson was one of the first players to prove age doesn't matter. He started learning golf in his mid-20s and joined his first PGA Tour in his mid-30s, which he also won.
A golfer of a similar caliber was Allen Doyle, who went pro at 46 and joined his first PGA Tour at 48. After this stint, he won eleven major championships – impressive, right?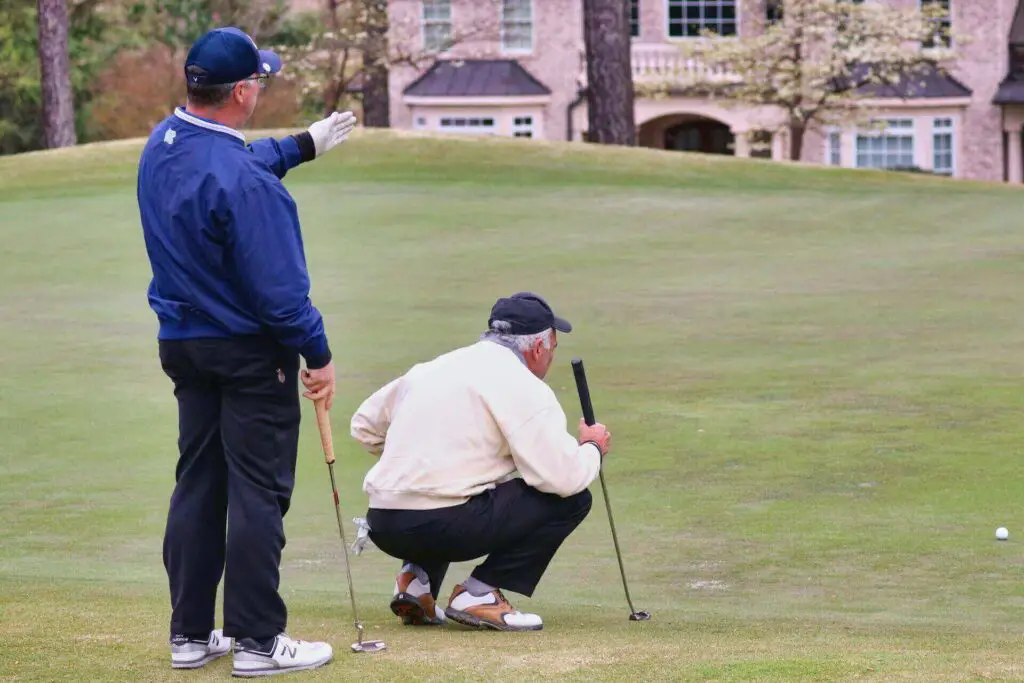 Is It Easy to Become a Golfer?
You may have realized by now that becoming a pro golfer isn't a walk in the park. Dedication and perseverance are essential qualities for someone who wants to achieve success of any kind.
Competition is stiff in all walks of life, from employment to being a pro athlete or famous. It's not about whether others are better but how good you are.
Here are some pros and cons of becoming a pro golfer.
| | |
| --- | --- |
| Pros | Cons |
| Age doesn't matter | It's tough to get into |
| It's a fun sport | You need a lot of start money |
| Improves mental and physical health | Can feel elitist sometimes |
| Professionals get paid well | Takes a lot of time to improve |
| Tournament prizes are large | There are many golfers out there |
What Is the Most Important Skill in Golf?
To begin playing and improve your GHIN handicap, you must work on a specific set of golfing elements. These include:
Putting (when you hit the ball into the hole with a putter)
Driving (hitting the ball off of the tee with a driver)
Iron play (using irons to hit the ball)
Chipping (hitting the ball with a chip shot)
Bunker play (managing your way out of a bunker)
Wedge shots (using the wedge)
Playing from the rough
Course management (how you manage your game)
Mental game (how you manage your thoughts and emotions while playing)
What Mental Skills Does Golf Require?
When putting, you want to ensure that you have a good grip on the putter and that your stance is correct. These things are fixable with the help of an instructor.
But if you don't want to accept advice or fix things that don't work, no amount of money or professional instructions will help you go pro and improve.
These are the mental skills to work on if you want to go pro:
Staying focused on the task at hand without getting distracted by other things,
Staying present and aware without wandering off in your head,
Being calm and grounded,
Having confidence,
A good attitude,
Managing your mood,
Not letting wrong moves or failure get to you,
Visualizing the outcome,
Setting goals.
Join the Q School for Tips and Competitive Insight
If you're finally ready to put your skills to the test, join the PGA Tour's Q School. Before going to Bay Hill or testing your skills at the Charles Schwab Tournament, you should do this.
This tournament determines the players receiving PGA Tour cards for the following season. It is a 72-hole stroke play event, with the top 25% of finishers receiving their cards. It's open to any professional golfer who has not already earned a Tour card for the upcoming season and those who have been exempt from the Q School in previous years.
The Q School is an important event for aspiring professional golfers, as it gives them a chance to earn their Tour card and compete against the best in the world. It is a test of both physical and mental toughness, and only the most dedicated and determined players will be able to earn their Tour card and go pro.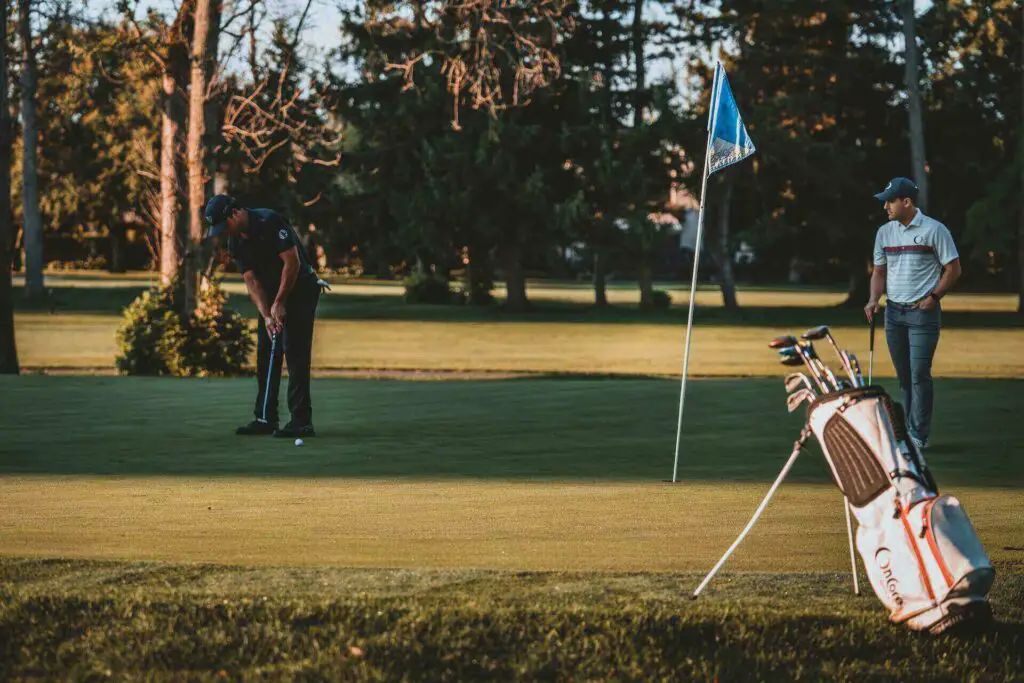 Practice Makes the Perfect Golfer
There are many things you can do when playing golf – putting the ball, driving it with a club, playing it on an iron, chipping it towards the hole, and hitting it out of a sand trap. You can also play in grassy areas, which are called the rough.
With so much to think about when playing golf, you could forget the most important part – your mental game and ability to stay calm and focused even when things aren't going your way. When you master your mind, you can master anything else, and golf is no exception.