How Much Does Mini Golf Cost
Mini golf is an amazing, interesting sport and a great way to get out in the open and have some fun. It's no wonder that so many people love it. So, if you were thinking of trying your luck out to hit a hole-in-one but can't really figure out how much does mini golf cost, you're in luck since I've done all the research for you.
Unless you plan on training professionally, spending a few hours on the miniature golf course as a beginner shouldn't be expensive – it's a relatively cheap and extremely fun way to spend your day. The price of playing a round of mini golf usually costs around $12. Of course, the price ranges between $5-$25, and it depends on many factors.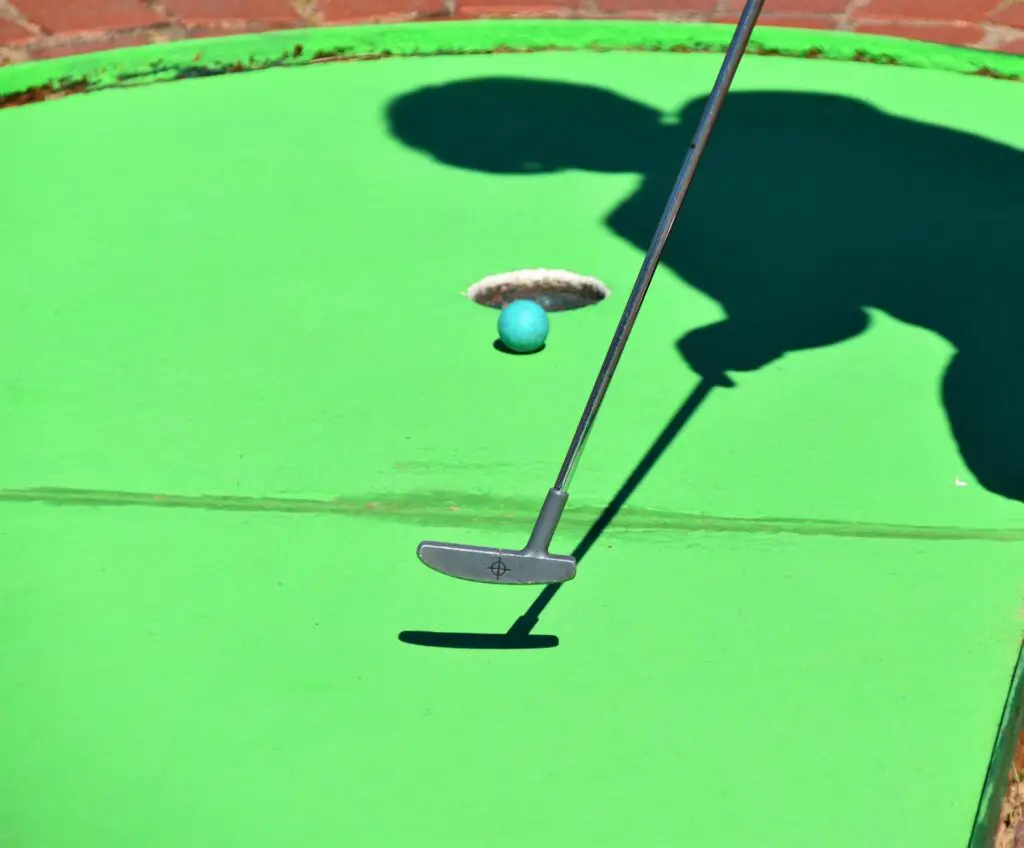 How Much Can You Expect to Pay for Spending Some Time Playing on a Mini Golf Course?
If you're someone who likes to have everything planned out, including your budget for the day, you're probably interested in knowing how much an average person spends on a day of playing mini golf. There are many factors that can have an effect on the total cost, and the price can fluctuate pretty drastically. So here are a few things you should take into consideration before making your way down to the course:
The number of players and holes played,
The age of the players,
The quality and location of the course,
Any additional expenses.
The Number of Players and Holes
The most important thing to know is that you pay for each round you play. Depending on the place, the cost of a single round can be anywhere from $5-$25. If you want to calculate exactly how much you will spend, figure out how much time you plan to spend on the course, and keep in mind that a single round usually lasts around half an hour – 45 minutes if one person is playing. If you're playing as a team, 20 minutes will probably be enough. Once you figure out the total cost of holes, simply multiply it by the number of people you will be paying for.
Kids and Seniors Get a Discount
A great thing about golf courses is that there are different prices for adults, seniors, and children. Kids up to 14 years and seniors usually get a 20-25% discount per round, depending on the place. Some courses offer free playing for kids under the age of three, and military or service professionals might get an additional discount.
The Location and Quality of the Course Make the Biggest Difference in the Price Point
The price of a round is different from place to place, and it all depends on the location. Courses with better locations are usually better quality and more expensive, as well as new courses – they drive the price up. The most expensive courses are usually worth it since they offer endless themes and courses, as well as the best equipment.
Keep Track of Other Expenses
If you were planning to spend the whole day playing mini golf, you should know that rounds won't be the only thing you will be spending money on, especially if you come with children. There are other games you will want to play, and almost all courses offer ice cream or some other kind of food and refreshments.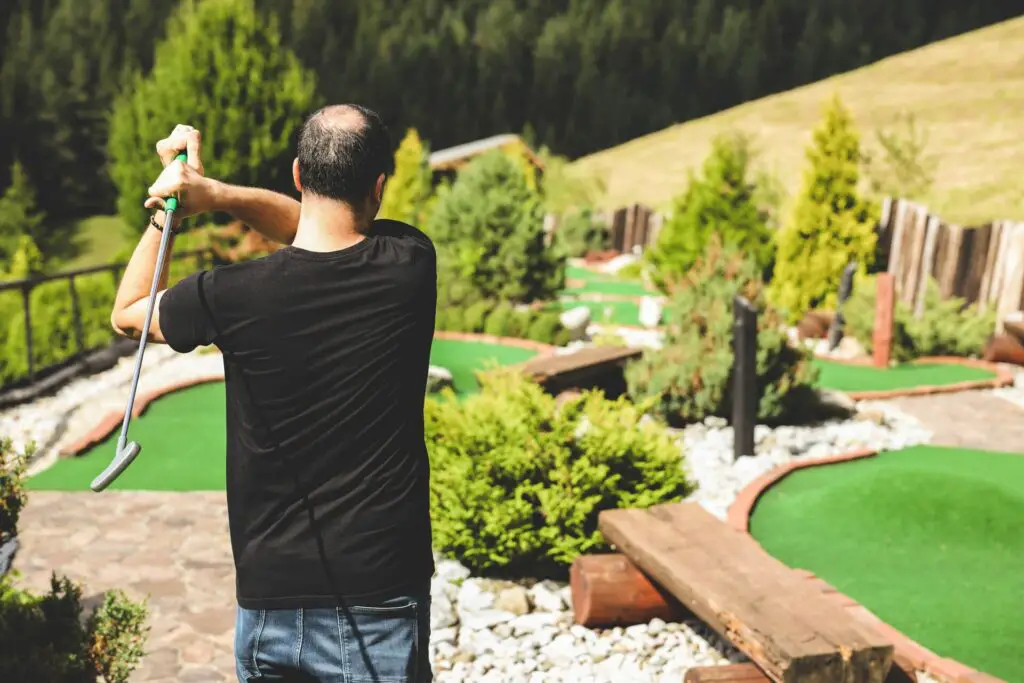 Why Is Mini Golf So Popular?
Ever since the first game of mini golf was documented in 1912, the world quickly became obsessed with this game, and with good reason. The oldest courses in the US were crowded on a daily basis. Going out on the course with some great people, learning how to drive a golf cart, and playing a few rounds is a guaranteed recipe for success and a fun day. It's also a great option for a birthday party, and you can play other games as well if you ever get bored of driving the cart around. The biggest advantage of mini-golf is that it's a simple game, and it's pretty easy to learn in a day. It's great as a group activity, as well as an individual one. Mini golf can be played during the whole year no matter the season – outdoors during summer months and indoors during cold weather or when it's raining, and you need an umbrella. This competitive sport is suited for all ages, and it's a sure way of bonding with new people. This is the reason why a mini golf course has been a notorious first date spot for decades.
Is It Cheaper to Play Regular Golf?
If you think mini golf is expensive, don't even bother trying to play regular golf because golf is one of the most expensive sports out there. With the prices of the mandatory membership fees, golf clubs, golf balls, the proper attire, and the cost of renting out a golf cart, playing this sport can cost more than $100,000 annually. And even if you want to play just one round, it's going to cost you anywhere from $15-$100, which is much more expensive than mini golf at an average place.
| | | | |
| --- | --- | --- | --- |
| | Price for kids | Price for adults | Price for seniors |
| Mini golf | $7.2 | $9.5 | $7.6 |
| Regular golf | $27 | $36 | $28.8 |
It Doesn't Matter How Much Does Mini Golf Cost, You Can't Put a Price on Fun
As a mini golf enthusiast, I've found myself in situations where I've spent days on end on the mini golf course or bought new golf clubs and all kinds of equipment, and I almost went broke, but it was worth it. However, if you're a beginner and just want to have a fun day and play a few rounds without paying for a membership, mini-golf is not expensive.