What Does Regular + Mean in Golf Shafts?
Golfers looking to improve their game often turn to new equipment to increase distance and accuracy. But with all the different brands on the market, it can be difficult to know which is right. What does regular + mean in golf shafts? Let's see that and more tips on choosing the right gear for your game.
Regular + in golf shafts means they're ideal for recreational golfers and those gearing towards becoming professional. Dr. Joe Braly developed a concept of assembling clubs on a frequency slope, and according to that, flexes range between 5.0 and 7.0. Regulars are 5.0, and Regular + are 5.5.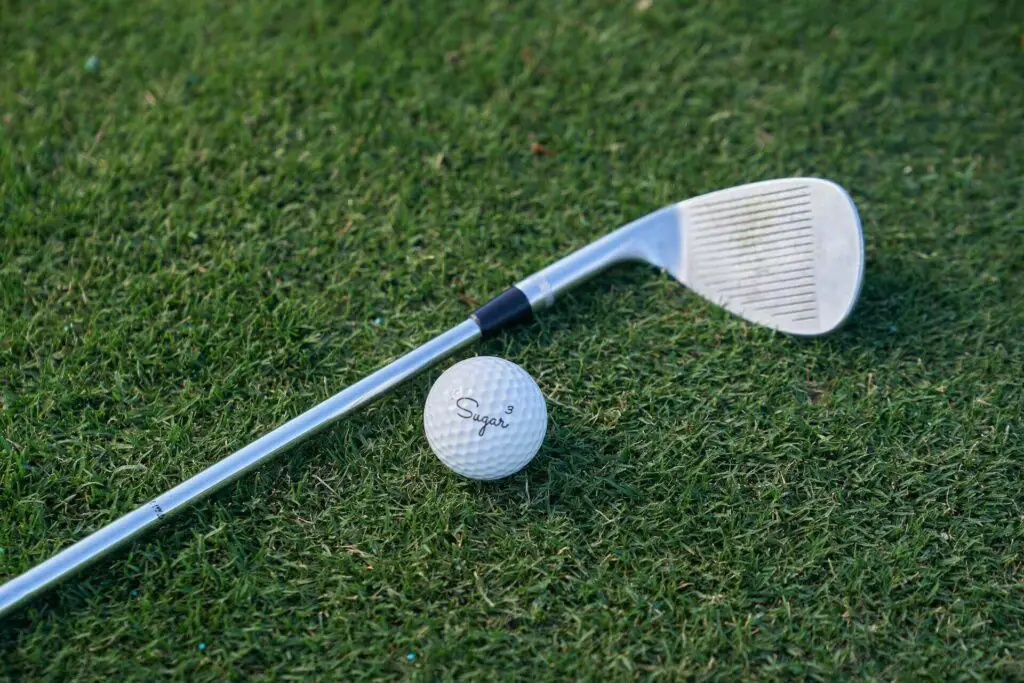 What Does Regular + Mean in Golf Shafts?
When you try to figure out how to organize your club bag, it'd be good to start by learning about their flexibility. Stiffness is determined by the amount of bend in the shaft, and regulars are suitable for casual golfers that would someday like to improve their handicaps.
Regular + are the same, just a little bit stiffer. In both versions, the bar has a constant taper along its entire length, providing a consistent feel and allowing more accurate shots.
Higher numbers on the Braly scale indicate more rigid cylinders. This affects how much energy is transferred from the clubhead to the ball. A stiffer version will produce more distance but may be harder to control, so amateurs use lighter and slower shafts, while pros use extra stiff ones.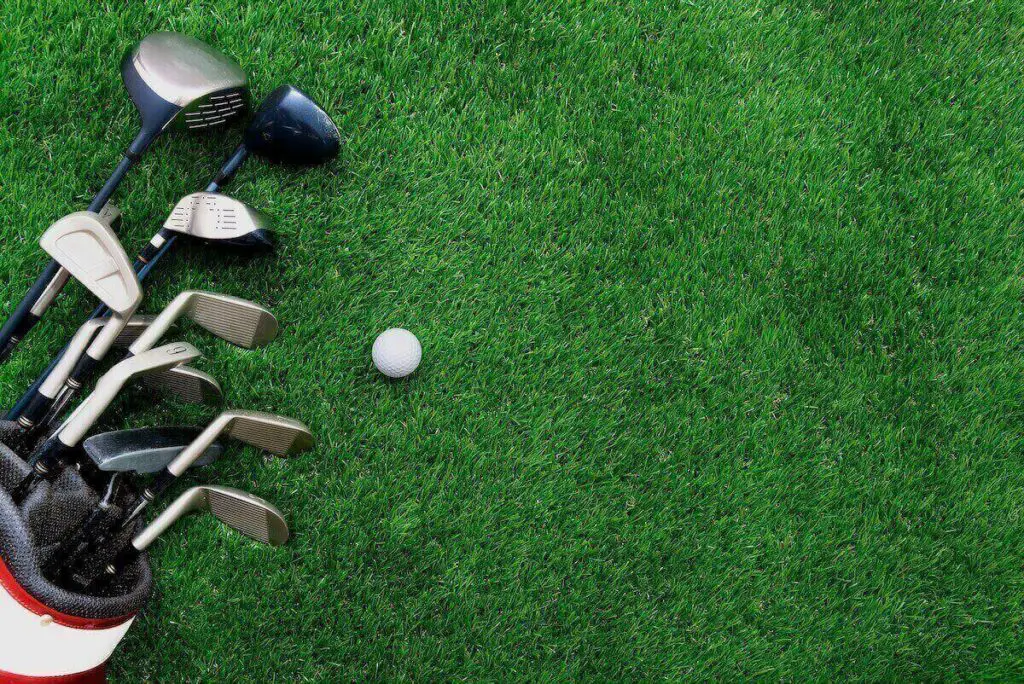 What Kind of Shaft Types Are There? From Senior Flex to Extra Stiff
If you're looking for clubs for beginners, the chart below might help you determine flexes related to your type of play.
If you aren't familiar with your swing speed, start with the A or L category and work your way up; it's better to start with the easy stuff because stiffer cylinders can be tough to control.
| | | |
| --- | --- | --- |
| Label and name of flex | Clubhead speed range | Who is it for? |
| L – Ladies | 65 mph – 72 mph | Not always, but primarily for female amateur players (and juniors) |
| A – Amateur or Senior | 72 mph – 83 mph | Slower swingers (not necessarily seniors) |
| R – Regular | 84 mph – 96 mph | Recreational golfers and LPGA pros |
| S – Stiff | 97 mph – 104 mph | Semi-professionals |
| X – Extra Stiff | 105 mph and above | Professionals |
The Best Driver Shafts on the Market Right Now
Some of the best drivers on the market are meant for players in the R-X range – regular to extra stiff. However, you don't have to give up on the ones below to get what you want; this may just guide you to better results over time.
The Best Driver Shaft – Mitsubishi Tensei CK Pro Series
This driver belongs among the best on the market; it was made with high-quality materials and designed to provide a great experience for players of all levels. CK Pro clubs are also available in various flexes and weights, so you can choose the one that best suits your needs.
For example, the CK Pro Red is geared towards R-X players, has a stiffer shaft, and minimizes shot dispersion. The CK Pro Blue has a medium launch and spin, and the CK Pro White and Orange have a flat launch and minimal spin, preferred by Tournament players.
Fujikura Ventus Black, for Scratch Golf Players
The Fujikura Ventus Black is designed for players wishing to achieve more distance off the tee. It has a lightweight design and stiff flex, allowing for more clubhead speed and greater ball velocity.
Fujikura Ventus is a multi-material bar that increases stability through impact. The black ones are meant for scratch (low handicap) golfers, while the blues and reds are for R-X players.
Project X HZRDUS Smoke Yellow – The Essential R-Flex Shaft
Project X has created many shafts, and most aren't for beginners. One is called "The Hulk" because of its extra stiff nature, but the one that might get an average Joe to pay for a golf club membership is the HZRDUS Smoke Yellow.
The Smoke Yellow was designed to give players more distance and accuracy from a high-tech material that makes it both lightweight and durable. It is available in the R-X flex range but can be fitted for any player's size and swing.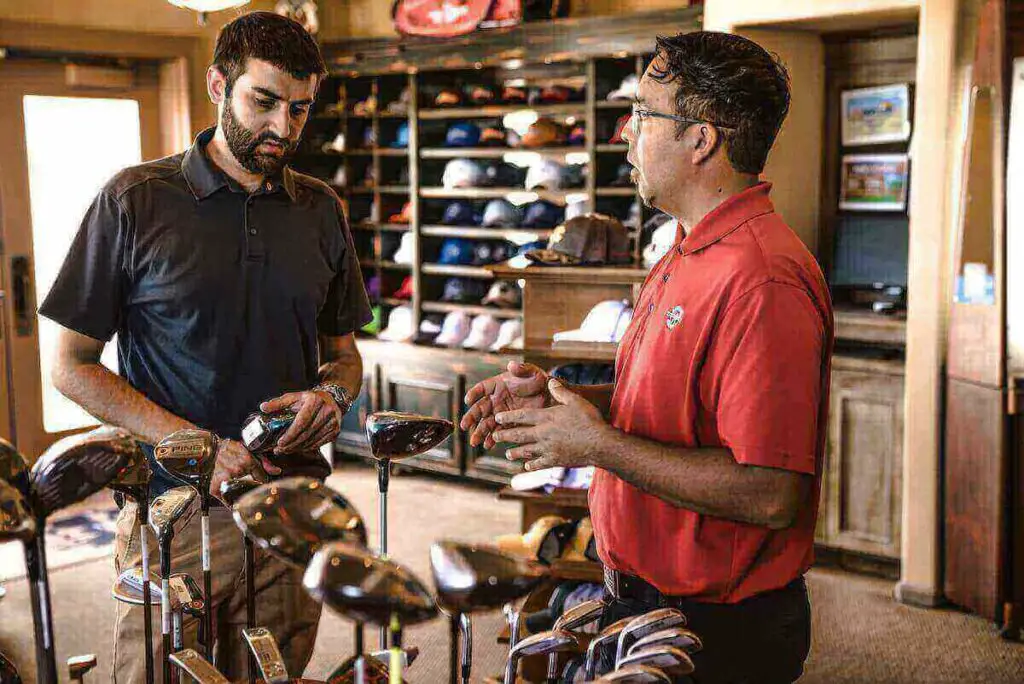 Frequently Asked Questions
While many players want to know how to replace a club shaft, more are curious about basic dilemmas, like materials, swing speeds, and appropriate flexes for their skill. Here are the answers to the most commonly asked questions.
What Materials Are Shafts Made Of?
Different types of golfing irons have different cylinders. The materials players choose depend on their skills, preferred club flexibility, height, speed, and handicap score.
Here are the most common materials used:
Steel – known for durability and stiffness, steel cylinders are also relatively affordable compared to other types. They're good for players with slow swing speeds, as they provide more stability and control than other materials,
Graphite – graphite cylinders are famous for their flexibility and lightness. They are often touted as delivering more power to the ball, resulting in longer drives. However, graphite equipment tends to be more expensive than steel,
Multi-material – equipment from multi-materials was designed to provide durability and more consistent performance. Made of materials that work together to stabilize the clubface and help it rebound off the ball properly, this equipment can also be made to fit a specific swing,
Titanium – titanium cylinders are some of the most popular on the market. They're often chosen for their lightweight design and superior performance. They provide long-lasting shafts that can withstand even the harshest playing conditions.
What Swing Speed Is Needed for a Stiff Shaft?
Learning how to regrip your club at home won't be enough if you have the wrong type of shaft. A golf enthusiast needs to know the required swing velocity for their skills to optimize their gameplay.
A stiff cylinder is generally used by golfers with more power, giving more feedback and allowing more control over the ball. According to Golf Digest, the swing speed for a stiff shaft should be around 100 mph.
Is an R-Flex Good for Beginners?
When buying new golf clubs, you'd likely feel the best with R-flex shafts, although a lot can depend on your swing speed and skill level. Generally, this kind of flex shaft is an excellent choice for beginners because it provides good control and feedback.
It's also relatively easy to use, making it a good option for those just starting. Still, consult a professional at a golf shop before choosing equipment for yourself.