Mizuno JPX921 Forged Specs: How Good Is This Golf Club?
The quest for the perfect golf club often leads enthusiasts to delve deep into the specifications of potential game-changers. In understanding the Mizuno JPX921 Forged specs, golfers can discern what sets this club apart from the rest. So, let's break down its features and evaluate its impact on the game – join us as we take a closer look at this remarkable golfing asset.
The Mizuno JPX921 Forged irons, crafted from Grain Flow Forged HD 4120 chromoly steel, represent a perfect blend of strength and performance. These irons offer unparalleled ball speeds thanks to a clubface that's thinner than previous models, and the pearl-brushed finish not only enhances aesthetics but also reduces sun glare.
What Golf Brand Manufactures the JPX921 Forged Irons?
The JPX921 Forged golf clubs are made by Mizuno, a well-known Japanese manufacturer. Established in 1906, this company has earned a reputation for crafting top-tier golf equipment and apparel.
Mizuno golf clubs stand out for their accuracy, tactile feedback, and player-friendly forgiveness. With a legacy rooted in pioneering golf advancements, this brand was among the trailblazers in introducing forged irons. Notably, golf professionals like Collin Morikawa, Dustin Johnson, and Adam Scott are sponsored by this brand.
What Should You Know About the JPX Series?
The JPX921 Forged irons are the middle ground of Mizuno's JPX series. It merges the player-friendly traits of the JPX921 Tour irons with the game-enhancement features seen in the JPX Hot Metal Irons. Here's a quick overview of all three models:
JPX921 Tour – created specifically for elite players and seasoned amateurs with its slender face and a rigid shaft,
JPX921 Hot Metal – aimed at golfers desiring a more forgiving golf club that can cover an impressive distance,
JPX921 Forged – tailored for those seeking a classic forged iron possessing a gentle touch.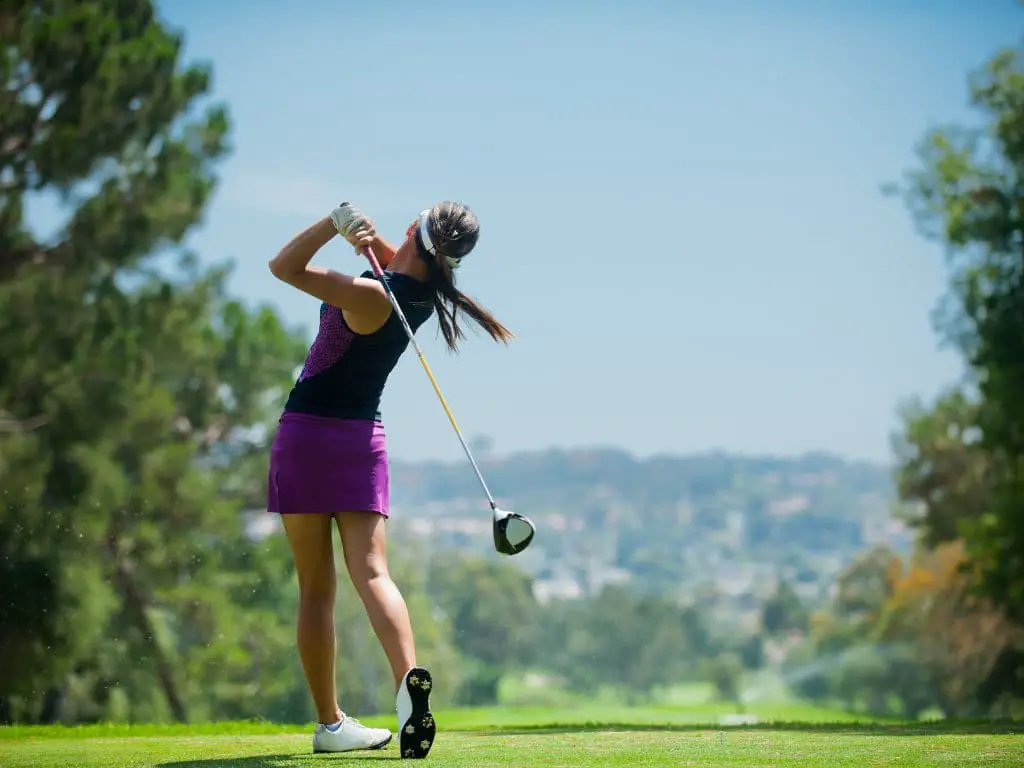 Mizuno JPX921 Forged Specs – Design and Performance
The Mizuno JPX921 Forged irons embody the familiar aesthetics associated with this series. The design is minimalistic, exuding refined elegance. They might not possess the slimness of the Tour, but they maintain a slightly leaner profile compared to the Hot Metal.
Here's an overview of the main specifications of the JPX921 Forged lineup:
| | | | | | | | |
| --- | --- | --- | --- | --- | --- | --- | --- |
| JPX921 | 4 | 5 | 6 | 7 | 8 | 9 | PW |
| Lie | 60° | 60.5° | 61° | 61.5° | 62° | 62.5° | 63° |
| Loft | 21° | 24° | 27° | 31° | 35° | 40° | 45° |
| Length | 38.5" | 38" | 37.5" | 37" | 36.5" | 36" | 35.5" |
| Offset | 0.15" | 0.142" | 0.134" | 0.126" | 0.118" | 0.11" | 0.102" |
The JPX921 Optimizes Both Forgiveness and Performance
The JPX921 Forged design features a Grain Flow Forged HD clubface paired with a Rebound Frame, optimizing both forgiveness and performance. The slender face design promotes accelerated ball speeds, and strategic weighting toward the club head's edges, especially the toe, forms a Stability Frame, enhancing forgiveness for imperfect strikes.
The JPX921 Forged irons provide a soft feel and minimal noise. This muted feedback might be a bit tricky for some, while other golfers might greatly appreciate this aspect – it all boils down to personal preferences.
What Material Is the JPX921 Forged Made From?
The Mizuno JPX921 Forged irons are crafted from Grain Flow Forged HD 4120 chromoly steel. Following the Hot Metal golf clubs, these are the first irons to utilize Mizuno's chromoly steel. Renowned for its durability and robustness, this material ensures a reliable and uniform impact feel.
Moreover, chromoly steel enhances both range and forgiveness, leading Mizuno to claim these irons offer the fastest ball speeds yet from a forged design. This is attributed not only to the material but also to the fact that the clubface is around 0.02 inches or 0.5 millimeters slimmer than earlier versions. With the pearl-brushed steel finish on top, the irons feature an excellent glare-reducing quality under the sun.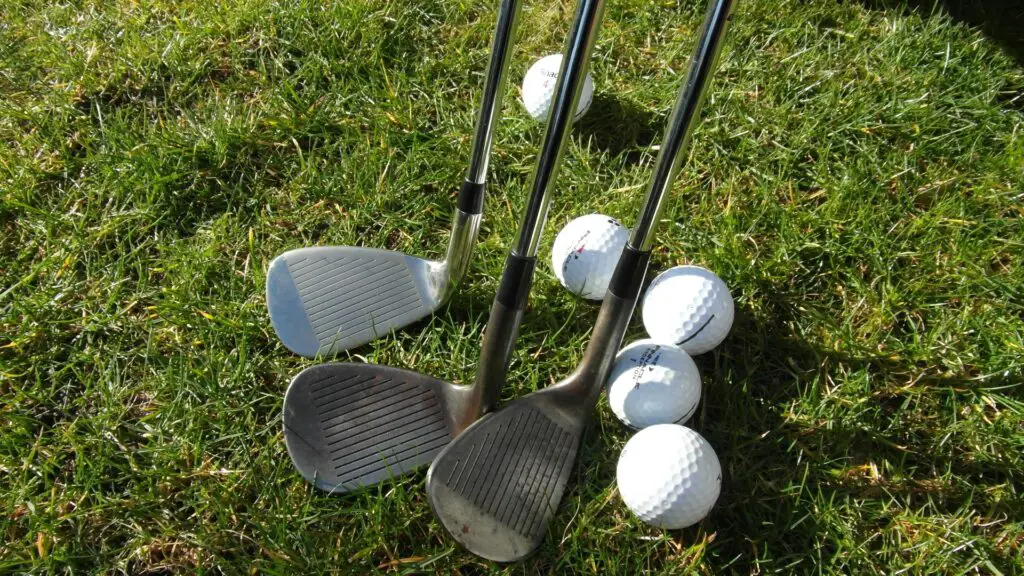 How Much Do the JPX921 Forged Irons Cost?
The Mizuno JPX921 Forged irons setup of 7 golf clubs costs about $1,500. Sure, this is quite an investment, but the price is in line with other high-end products available in today's market. Here are some places you could purchase them from:
The official website of Mizuno Golf,
Golf Galaxy,
Dick's Sporting Goods.
If you don't mind getting a second-hand set, the best places to look are 2nd Swing and Callaway Golf Pre-Owned. These websites sell used golf equipment that's in good condition for a much more affordable price.
Are the Mizuno JPX921 Forged Irons the Right Choice for You?
The JPX921 Forged irons are suitable for low to mid-handicap players. It's ideal for those transitioning from cast cavity-back irons to forged models not ready for a complete blade. If you're interested in purchasing a Mizuno JPX921 Forged setup, make sure that the clubhead size fits your personal preferences.
Here are some advantages of the Mizuno JPX921 Forged that might help you with your decision:
High-quality materials used in construction,
The enhanced range and forgiveness, thanks to its unique design,
Offers one of the fastest ball speeds from a forged design.
On the other hand, it's important to also take these disadvantages into account:
Not suitable for high-handicap players,
The muted feedback might not appeal to everyone,
It's on the pricier side.
Are There Any Alternative Options Available?
There are a few new additions to the JPX lineup that are worthy alternatives. There's the Mizuno JPX923 Forged Iron Set, which uses the same materials in its construction but upgrades its feel using the Harmonic Impact Technology.
There's also the Mizuno JPX923 Hot Metal Irons, which can give you more or less that same enhanced feel. All in all, it's best to go out for a few test rounds and see for yourself which of these impressive golf clubs is the perfect match for your style.
A Capable Piece Such as This Will Bring Your Game to the Next Level
In the realm of golfing, the right equipment can be transformative, and the Mizuno JPX921 Forged irons stand testament to that fact. For those contemplating a shift towards more professional-grade equipment, investing in this iron could be the step that elevates their game. Like any piece of equipment, it will take some getting used to, but the rewards are undoubtedly worth the effort.