Callaway Superfast Review
Founded in 1982, today Callaway is a world-renowned company producing high-performance and innovative golf equipment. Their understanding of the game and players, alongside their amazing imagination, made this company one of the leaders in the industry.
This company produces both men's and women's gear and equipment, including famous bags, clubs, footwear, and golf balls. All of Calaway's products are high quality, so it doesn't come as a surprise that many championships were won by the professionals playing with their equipment (Phil Mickelson, Wesley Bryan, Annika Sorenstam, and Kevin Kisner, just to name a few).
Therefore, we expected only the best when their new product was launched earlier this year. Callaway Superfast is one of the latest products on the market and one that we were eager to try out. Of course, we expected only the best with Callaway – but did we get it? Find out in our honest review.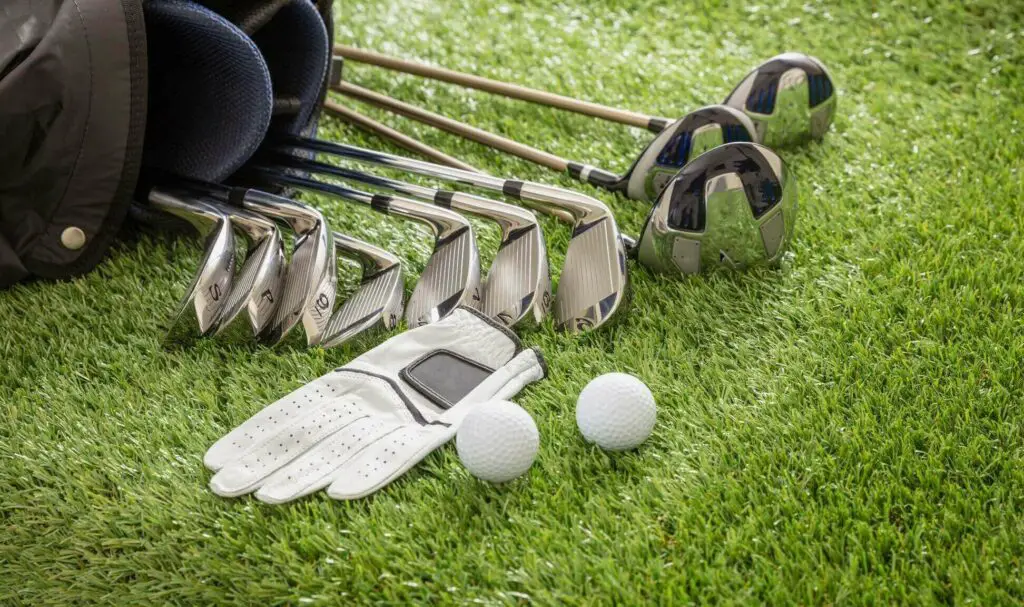 Is Callaway Superfast for You?
No matter how it looks to an outsider, each golf player and enthusiast knows that not all golf balls are the same. They come in different layers and have different amounts of spin, compression, and level of softness, as well as different colors and prices. Which golf balls are suitable for you depend on various factors, such as your:
Handicap level,
Age,
Personal preferences,
Financial possibilities,
Game style.
So, where does it put Callaway Superfast? These golf balls are best suited for average golf players or even beginners. In combination with some of the best golf clubs for beginners, as well as a golf rangefinder, they can be excellent for practice.
They provide high forgiveness, great distance, high ball flight, and straight shots, which are all characteristics suitable for players that haven't yet reached a professional level.
However, if your handicap score is lower than ten, you would probably like to get a product with a bit more spin and lower flight.
Still, we consider they offer an excellent value for the money – and here is why.
What We Like About Callaway Superfast
If you're looking for top-tier performance but are not ready to pay the price other prime-quality brands request, look no further. Callaway Superfast balls are not nearly as expensive as high-end balls, but they deliver exquisitely. We are not certain if you could find a product with a better price-to-quality ratio on the market.
They may be new on the market, but we see them superior to both older Callaway and Callaway Supersoft balls. Although a bit costlier, they are much softer than the Warbird series. On the other hand, they will provide a soft feel but a greater distance than Callaway Supersoft.
You'll be able to witness a solid distance on this ball. If you're looking for more yardage, you'll probably find it with Callaway Superfast. Additionally, reduced drag and enhanced lift are possible thanks to the HEX aerodynamics that these golf balls possess.
They may be the right option for you if you want to secure high launch and low spin while maximizing the distance.
However, the most important feature (from which these balls got their name) is their speed. They have a specially designed high-speed core that maximizes the distance and speed. But that is not all – as with Soft and Supersoft balls, they are covered with a hybrid PARALOID impact modifier. This innovative cover is very beneficial when it comes to speed, feel, and durability.
They come in several different designs – white, bold yellow, and bold red. We loved how these bold colors were easy to track during the game. Additionally, don't forget about the fact that you can always decide to personalize them with the manufacturer by adding personalized text.
Based on our experience, they perform well both on big distances and around the green. However, remember that they provide fast, longer, and straighter flights but won't give you much spin. Also, note that they are suitable for any type of golf irons, woods, putters, or wedges.
One more thing to keep in mind is that this company offers a free shipping service and the possibility of returning the products.
If you're not satisfied with the purchased product, you can return it within the first thirty days – same as with other Calaway products, including their new golf clubs or famous golf bags. If you haven't used the purchased product, you'll get a full refund.
However, if you've decided these balls are not the right fit for you after using them, then you'll be compensated in the form of a Gift Card.
What We Don't Like About Callaway Superfast
With all the previous praises, you would think that these golf balls don't come with any downsides. However, that's not the case.
First of all, the described qualities of Callaway Superfast balls are not suitable for everybody's style and handicap. It's a beginner-friendly product and can be ideal for mid-handicappers, but most lower handicap players and professionals won't be satisfied with its features.
There is good reasoning behind it. First of all, keep in mind that better players usually want more spin from the ball and not exceptionally high ball flight – and Callaway Superfast offer just the opposite.
These are two-piece golf balls made from a large core and covered with a second layer. They are able to maximize the distance and provide more forgiveness and higher ball flights, which is more suitable for beginners and players with higher handicaps.
Additionally, keep in mind that they work better on long than greenside shots since they tend to roll out more than we intended them to. However, if you have receptive greens, you'll soon get used to them and learn how to adjust your shot accordingly.
Also, some players won't like the matte finish on the colored golf balls. Matte finish balls are a relatively new product type, and many find them interesting. However, those who are used to the sound and feel of regular golf balls may not like this innovation.
In the end, those who like the softness of Callaway Supersoft services may be a bit disappointed with a bit firmer feel of Callaway Superfast.
Pros & Cons
| | |
| --- | --- |
| Pros | Cons |
| Affordable | Not suitable for more skilled players |
| Good performance | Not a perfect choice for greenside shots |
| Soft feel | Different sound and feel with matte golf balls |
| Solid distance | Firmer than Callaway Supersoft |
| High speed | |
| High ball flight | |
| Reduced drag | |
| Durable | |
| Come in different colors | |
| Can be personalized | |
| Modern and innovative | |
| Good return policy | |
| Beginner friendly | |
What's Included?
15 regular or personalized golf balls,
Balls can come in three colors – white, red, and yellow.
For the current price of $29.99, you'll get fifteen regular or personalized Callaway Superfast golf balls in three possible colors – red, yellow, and classic white. Remember that you can also buy this product from outside sources, such as Amazon, for the same price.
However, you'll get more benefits if you order them directly from the manufacturer, including free shipping and a personalization option.
Technical Specifications
| | |
| --- | --- |
| Cover material | Hybrid cover featuring PARALOID |
| Type of cover | Two-piece |
| Pattern | HEX aerodynamics |
| Design | White, yellow, or red |
| Item Package Dimensions L x W x H | 9.25 x 5.47 x 1.93 inches |
| Package weight          | 1.8 lb |
| Manufacturer Warranty | Two years |
| Model Year     | 2022 |
Features
Here is what you can expect from each ball in the 15-piece package:
Two-piece cover, one of which is the hybrid cover with PARALOID impact modifier,
High-speed core,
HEX aerodynamics pattern,
Beginner-friendly,
Provides a soft feel and decent distance,
Fast and durable,
Provides high, long, and straight flights with less spin,
Comes in different designs (classic and colored) and finishes (classic and matte).
Final Breakdown
9.5
Only the fact that this product is not suitable for all golfers leads us to rate it below ten. However, note that Callaway won't trick you with false advertising! They promise to provide the players with straighter, longer, and faster shots – and they delivered exactly that.
True, these golf balls don't have enough spin for many professional players, but they are the first choice for average golfers – which is the largest portion of the player base, after all. If your handicap is above ten or you're just starting to play, keep in mind that Callaway Superfast can really help you improve your game.
That is why we recommend them to all of those who search for speed, distance, durability, and soft feel. After all, if you don't like them, you'll be able to return them without a problem – but we are positive you'll want to keep them.