Ping I3+ Graphite Shafts Reviews
With so many different brands, types, and styles of clubs, it's not always easy to choose the best fit for you. However, if you're looking for a collection or a single club that works well for mid-handicappers, then you should not ignore Ping i3+ Graphite Shafts.
This classic Ping i3 Plus series came out back in 2002, two years after the original i3 series. These iron clubs are used for distances up to 200 yards and come in two types: I3+ graphite shafts and standard CS-Lite steel. Although steel shafts are generally more suitable for higher swing speed golfers, graphite shafts are able to provide greater distance.
Additionally, with i3 plus series, you can choose between the i3+Blade and the standard i3+ collection. The Blade sub-series set has a smaller, traditional club head and less offset, which makes it suitable for more serious golf players. However, with a larger head and more offset, a standard model is good for medium-level golfers who want to improve shot accuracy.
Is this collection worth the price, or should you start looking for your new clubs somewhere else? Let our honest review help you decide.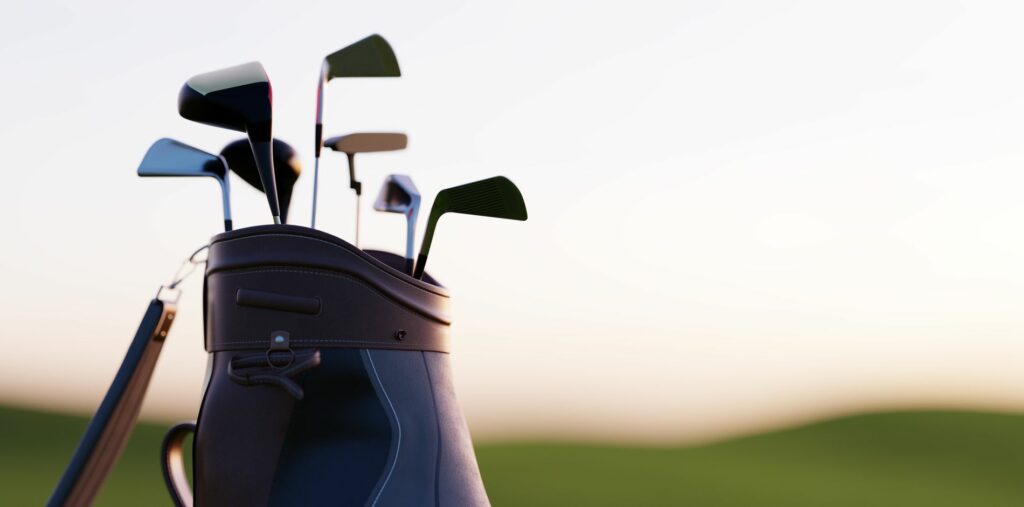 Are Ping I3+ Graphite Shafts for You?
Ping company is known for providing some of the best golf equipment globally, so you know that you won't make a mistake when it comes to the quality of the purchased product. However, you must also ensure the clubs you're buying fit your level of experience and playing style.
That being said, know that the target handicap with this set is somewhere between 10 and 20, which suits a large population of golfers. However, if you play on a level lower than 10 or search for perfect golf clubs for beginners, they may not be the perfect fit.
On the other hand, remember that this collection is very easy to use and is suitable for those who wish to become better at their game since it offers many game improvement features. Many golfers, including us, were satisfied with the bought product, regardless of the higher price it comes with.
What We Like About Ping I3+ Graphite Shafts
These clubs are not forged but made by pouring metal into a mold. However, the high-quality craftsmanship has provided them with a very soft-cast club head, which resulted in a soft feel with each shot. That means that you'll be able to experience an exceptional feel on impact, the one that won't be responsible for any mis-hits.
The Ping i3+ graphite shafts are made with a very stiff material designed to provide a high level of accuracy and control. These clubs are a good choice for perfecting your game since you'll soon witness increased shot accuracy – especially if you use the number 8 club or higher.
These shafts are also very light, which means that they will not add any unnecessary weight to your clubs – not to mention they'll make your golf bag lighter to carry.
As with other series this company has released, these graphite shaft clubs come fully fitted with the help of Ping's amazing color coding system. It means that you'll be able to find a club that is completely customized to your and your playing style.
Aside from being fully fitted, these clubs featured a Custom Tuning Port, which is used to fine-tune the dampening vibration as well as the weight of a club.
Simultaneously, Ping i3+ graphite shaft clubs will be able to provide you with a higher shot trajectory and softer landing without a lot of spins, which is great when you want a straighter shot. With all the experience we have, we can say without a doubt that we never hit our irons as straight as we do with i3 plus clubs.
With a cavity back, they will be pretty forgiving on a mis-hit shot. Not only that, but with them, you'll be able to maintain consistent and high ball flight and easy, stable swing. Compared to the previous i3 model, the clubhead's leading edge is thinned in order to achieve better ball contact. Don't forget – with better contact, you'll have better results.
This collection won't let you down, whether we are talking about their performance or about their quality and durability. Keep in mind that Ping irons have some of the highest longevity in the industry, and that stands for this set as well. If you decide to purchase them, you won't have to regrip the golf clubs for quite some time.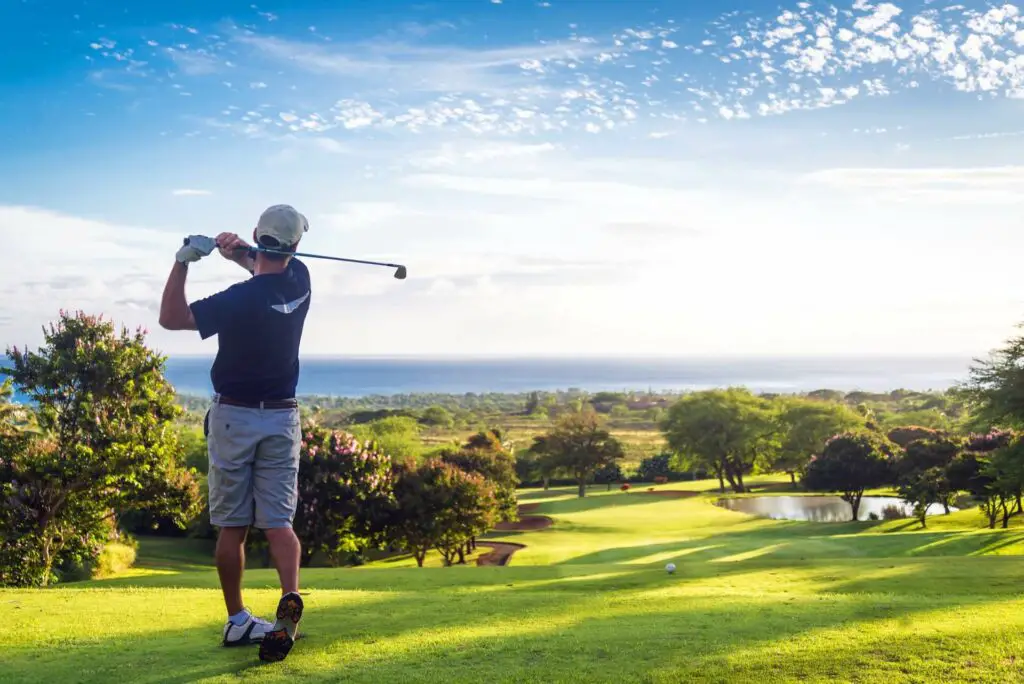 What We Don't Like About Ping I3+ Graphite Shafts
Let's start with the fact that they have some forgiveness, but we've experienced a better one with some other clubs (such as Callaways). It's the main reason why these clubs are not beginner-friendly – high forgiveness is essential when you're still learning.
Furthermore, active players with handicaps lower than 10 are not satisfied with these clubs, usually because they have witnessed lost distance – and there is an explanation for it. These clubs belong to shorter types of golf irons, which can result in a shorter overall distance achieved.
Additionally, they have weak lofts, meaning that they bring a higher degree angle between the ground and the clubface. During the game, it results in a higher trajectory but less distance. Simultaneously, decreased spin may affect the overall speed, which can also impact the distance you'll be able to achieve.
Next, graphite shafts are extremely lightweight, which is suitable for slower swingers. However, those who aren't used to it can overswing them easily. If you have a harder swing, this collection might not be the right one for you.
Moreover, they are not as workable as we would like. I3+ clubs have a great ability to provide straight shots, but achieving huge cuts and intentional hooks will not be easy.
With all that being said, note that this set, or singular clubs, are not that easy to find – most often than not, you can forget about new golf clubs. Ping I3+ Graphite Shafts are no longer produced or sold on the company's website, so you may need to turn to online marketplaces.
Therefore, the price and condition will depend on who you're buying from. However, keep in mind that they weren't quite as affordable in the first place. Additionally, you won't have assistance in customizing the club, so you must do thorough research before opting for the best fit.
Overall, you'll probably be able to score well with mid-iron clubs starting from number 7 and up, but don't expect that much from longer clubs. At the same time, keep in mind that this set is not aesthetically pleasing as the modern ones.
Pros & Cons
| | |
| --- | --- |
| Pros | Cons |
| Soft feel | Not suitable for a player with a low handicap |
| High accuracy and control | Loss in the achievable distance due to decreased spin, lightweight, and shortness |
| Fully customized | Not good with harder swings |
| Come with a Custom Tuning Port feature | Not aesthetically pleasing |
| High shot trajectory | Hard to find unused models |
| Perfectly straight shots | Usually highly priced |
| High ball flight | Research required before purchasing |
| Easy swing | Not a good choice for non-straight shots |
| High durability | Not beginner-friendly |
What's Included?
One whole set of Ping i3+ graphite shafts clubs includes the following clubs:
2,
3,
4,
5,
6,
7,
8,
9,
PW,
GW,
SW,
LW.
Overall, this is a very good set of high-end equipment, and it is a good upgrade of the previous i3.
Technical Specifications
| | | |
| --- | --- | --- |
| Feature | Smallest | Largest |
| Loft (°) | 18 (number 2) | 60 (LW) |
| Length (") | 35 (LW) | 39.25 (number 2) |
| Offset (") | .160 (LW) | .320 (number 2) |
| Lie (°/min) – based on the black dot | 58/39 (number two) | 65/11 (LW) |
Features
Soft-cast clubhead,
Lightweight,
Weak loft,
Shorter length than regular clubs,
Decent forgiveness,
Generous offset,
High ball flight,
Made from a stiff material (but not as stiff as steel),
Good control,
High accuracy,
Excellent choice for straight shots,
Customized to fit evet golf player,
High shot trajectory,
Not much spin provided,
Highly durable.
This list is pretty impressive, you have to agree, but we are talking about Ping, so nothing less was expected. However, not every club is ideal for everyone, which is why some features might not be perfect for all types of players.
Final Breakdown
Ping i3+ graphite shafts have some exceptional features, but they are not the best choice for all players. While some lightweight, shorter lengths and deceased spin can be good features for one playing style, they are disadvantages for others – and that's the main reason why we can't give this product a 10.
On the other hand, the high durability, control, and accuracy, as well as the easy swing these clubs provide are all qualities that earn them such a high score. That is why we recommend them wholeheartedly – it's a Ping, after all. If you search for clubs that will help you improve your game, these are the perfect choice for you.