How Much Does Good Good Golf Make?
Good Good is a golf apparel and accessories brand founded by six young golfers. Their goal was to bring the sport closer to younger audiences and display unorthodox ways of playing the game. If they have a good business model, how much does Good Good golf make? Here are some stats on their revenue.
Good Good golf makes around half a million dollars annually, and they have multiple sources of income. It's unknown how much they make from their apparel and accessory sales, but when it comes to YouTube revenue, they earn anywhere from $700 to $2,000 per published video. Considering they joined the platform in 2020, they managed to make a great business.
How Much Does Good Good Golf Make?
According to various statistics, Good Good golf apparel and accessories company makes around $500,000 annually. This number could vary because they rely on multiple income sources, including apparel sales and YouTube videos.
Based only on their YouTube performance, they could earn between $700 and $2,000 per video, which would amount to around $7,000 monthly. They put out videos every three to four days and have ad breaks in most.
These men aren't simply there for the YouTube views, though. Most are semi-professional and professional golfers at the beginning of their careers and also have private revenues from the sport.
Good Good Golf's Net Worth and Stats for 2022
Here are some YouTube statistics regarding the Good Good golfing channel. Their official net worth is unverified. Various sources state different numbers for that, probably because they consider the members' individual net worths and popularity, considering that most have their personal YouTube channels and careers, too.
The information below was taken from the YouTube statistics website called vidrepeat.com because they have the most recent information of all source sites.
| | |
| --- | --- |
| Founded | July 2020 |
| No. of subscribers | 1,06 million |
| Views | 191 million |
| Location | United States |
| Net worth | $750,000 |
| Avg monthly earnings | $7,000 – $22,000 |
| Earnings per video | $700 – $2,000 |
What Is Good Good Golf?
Good Good is an apparel company and a YouTube channel started by six young golfers. Their official description is "6 dudes, 1 golf channel," although they now have more members on the roster, selling merchandise and making golf-related content.
While they haven't said it explicitly, their goal is to show people how fun golfing can be. It's been considered a rich and serious sport for a while, but the way these guys play it, you can see how entertaining it can be; it might even motivate someone to gather their friends and try something similar.
Their apparel and accessories are typically aimed at unorthodox golfers. They sell their products based on season, popularity, and category. Most of their tops are colorful, with vivid and vibrant patterns, and are made from materials suitable for athletes that require breathable clothes.
If you like vivid colors and want to stand out when golfing courses open, shop at Good Good to modernize your athletic wardrobe. And if you're simply interested in watching some folks have fun on the greens, find them on YouTube and watch their stuff for free.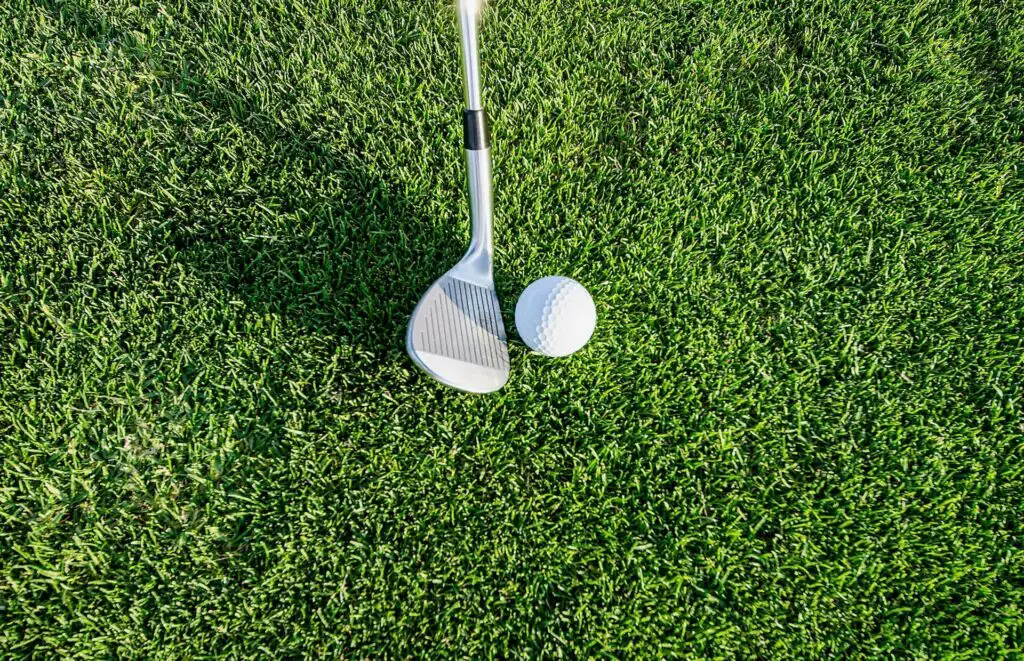 The Typical Content on This Channel
What does Good Good golf show on their channel? Their content is, of course, primarily about golfing. They talk about country clubs, try to play two holes of golf in the shortest time possible, and organize tournaments at some of the oldest courses in America.
Some of their most common content is the Good Good Cup videos, a Ryder Cup which they organize themselves and play each other for points. These videos are longer, but they're always entertaining as you can get insight into the guys' friendship and have fun while watching a game of golf.
Here, you can watch their latest Good Good Cup video, which they filmed at the Ozarks National in Missouri. They played a 2 v 2 v 2 format of play, with three teams of two competing and gathering points across different courses.
Who Runs This Blog and Channel?
The most famous member of this group is Garrett Clark, also known as GM Golf. He is one of the most popular young players on YouTube, who's been getting people's attention since he was nine years old.
GM is known for his exciting trick shots, and he alone makes around $5,000 from his YouTube content, with a net worth of approximately $1,5 million.
Other members and frequent guests include:
Stephen Castaneda
Colin Ross
Matt Scharff
Micah Morris (Garrett Clark's cousin)
Grant Horvat
Luke Kwon
Max Putnam (editor and videographer)
Tom "Bubbie Golf" Broders
The Most Popular Video on the Good Good Golf Channel
While their Ryder Cup is some of the most popular viewings on their channel, the Good Good crew has other videos that have made them famous. For example, the video below, titled "The Greatest Golf Shot in YouTube History," is from one year ago and shows Matt Scharff hitting a hole-in-one on a par 4 hole.
He's since hit another hole-in-one at the Honda Classic tournament, but the video and the players' genuine reaction and happiness are likely one of the best golfing scenes on the platform.
Good Good Golf Is a Famous Lifestyle and Sports YouTube Channel
The players who've founded Good Good golf apparel and YouTube channel are all professionals or semi-professionals on their own, but when they come together to create content for their group channel, fun and entertainment are guaranteed.
Their net worths are likely higher individually, but with Good Good, they manage to rack up some serious cash over the course of a year. You might be able to get your friends together, use different irons to play some nice golf, film the whole thing, and become a star, just like these men did.