When Do Golf Courses Open?
For the real golf enthusiast, the weather conditions represent no obstacle. They could play whenever and wherever, as long as they could. But when do golf courses open, actually? Is it possible to find a year-round location in the US? We'll learn more about that here.
Golf courses in most parts of the States open in April. Some areas have year-round golfing locations, especially in the southern and western states, where the weather is always good. You can hit the fairways all year in Florida, Texas, Arizona, and California, and most around Oregon, though they often have heavy rain during winter.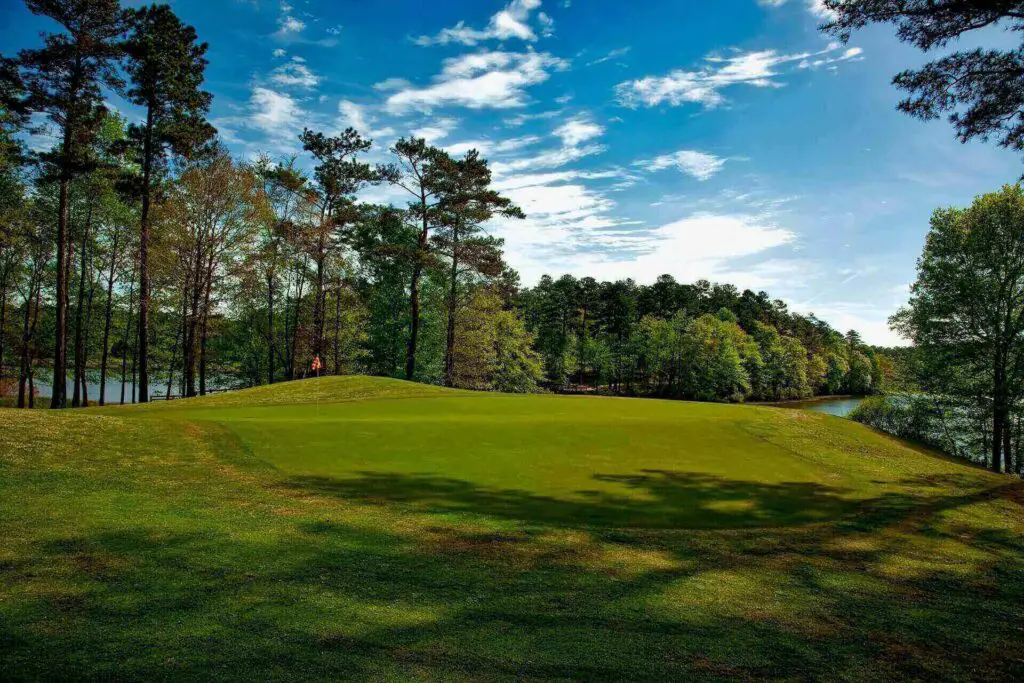 When Do Golf Courses Open for the Season?
Typically, US golfing seasons don't start until March, but many country clubs and golf courses start their mid-April. In the states where the weather is always sunny and winters mild, golfers can hit the fairway park at any time of the year.
Many clubs have various rates for in and off-season plays, even if they're open 365 days a year. If you have the option to go golfing in winter, you should organize your clubs and head to the nearest course. It'll likely be more affordable and less crowded.
Opening Times on Most Golf Courses Are In April
The season officially starts in March and ends in October, but you won't see all of the golfing clubs open around the same period; there's a big difference between private and public ones. If you want to work on your GHIN handicap, look into your favorite fairways' opening and closing terms.
And if you happen to be from Florida, Texas, Oregon, Arizona, New York, or California, then you can prepare your golfing irons and book a game whenever you want on most public greens.
Ask the Management of Your Nearest Club About News and Specials
When players wish to book a golfing session, that's called tee time. When you contact the nearest golfing club, they'll offer you tee times or reservations. For example, if you go alone, you can book yours from 9 am to 10 am.
If you go with other players, your tee time will likely be longer, as even two holes of golf can take a while with a larger group. When you get in touch with a club, ask them about the recommended tee times and availability.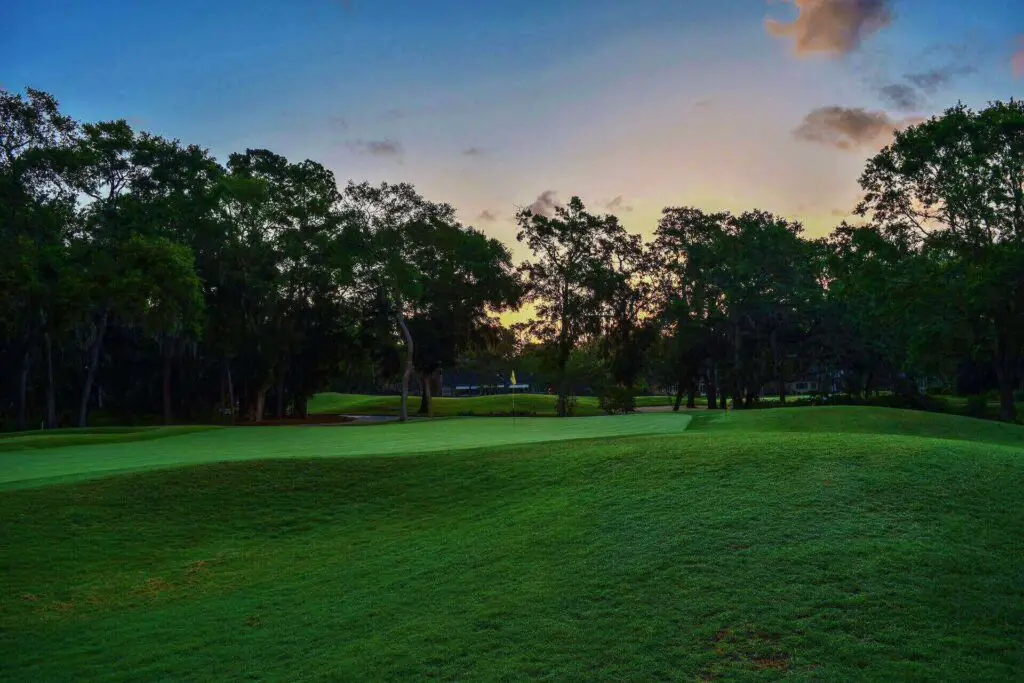 When Do They Close?
Many clubs that start in March close around September; those that begin in April close in October. These are standard schedules, but a lot will depend on the specific club and course.
If you wish to book a game in November, you may encounter many closed doors before finding a place that takes off-season bookings. Or just head to California to one of their lovely fairways.
The table below shows the typical opening and closing times in various US states.
| | | |
| --- | --- | --- |
| State | Opening | Closing |
| Alaska | May | September |
| Michigan | April | October |
| Montana | May | October |
| Washington | Springtime | Fall (sometimes closed in winter) |
| Oregon | Year-round | Sometimes when it rains in winter |
| California | Year-round | / |
| Florida | Year-round | / |
| New York | Year-round | When there's snow |
| Texas | Year-round | / |
| Arizona | Year-round | Could happen during scorching hot summer days |
Is There a Course That's Open Year-Round?
The Bay Hill club in Orlando, Florida, is likely available to play all year long. Professional golfers compete each March in the Arnold Palmer Invitational on this club's greens, so the period for pros and pro tournaments is around this time.
Here are other public and private courses open all year long:
Naples, Florida – this city of around 20,000 residents has the most golf fairways in the state. They're all stunning landscapes in which the temperature never goes below 55°F.
Hilton Head, South Carolina – this 69 square mile island has over two dozen different fairways, most designed by the golfing champion Jack Nicklaus and Pete Dye. While the temperatures could drop significantly, this island is in the Atlantic Ocean, which is pretty warm across the seasons,
Scottsdale, Arizona – many golfers say it'd take longer than a couple of years to play all the greens in this city. Scottsdale boasts 200 fairways, and its temperature doesn't fall below 70°F in winter,
San Diego, California – this laidback Californian town promises a lavish lifestyle and even better golfing fairways. It's the best spot to relax and enjoy your tee time without a rush.
Some Clubs Allow Playing in Winter
The clubs that allow golfers to book winter tee times and carts are the most common in warmer states, but sometimes even those that offer off-season prices would let golfers make a reservation for a game.
Winters can be unforgivingly cold, so golfing during this period could level with insanity. Try not to pick the coldest day of the season to work on your handicap. Carts won't likely function well in such conditions, anyway.
Staying out in the freezing weather for long periods can damage a person's health, and we need you fresh for when you qualify for a PGA Tour event.
You Can Visit a Course in Winter if They Have a Special Offer
Some clubs also present winter events and championships. This heavily depends on the club and its organization, but if you see an event announcement and wish to work on your swing, apply for it.
If you've never golfed in cold temperatures, you're in for a thrill. Some recommendations for golfing during winter are:
Don't play in snow-covered fairways,
Wear layered outfits,
Use lightweight boots,
Don't overequip with clubs (three clubs and a wedge are enough).
Of course, you can always take a road trip to a warmer state and simply play a game there. It can be a nice daytime trip with your friends; just ensure that the course you select isn't one of the busiest at that period, as your match could last longer than anticipated.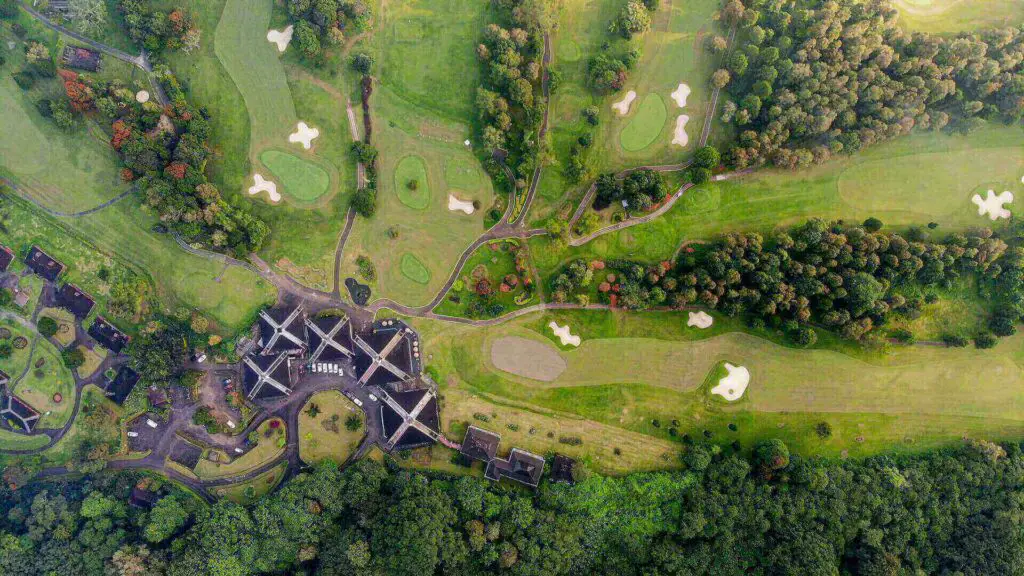 You Don't Have to Replace a Course With a Park – Some Clubs Are Always Open
There's no need to panic or improvise and create your course in your backyard or nearby park; you'll more than likely find places where you can go golfing even on the coldest of days. Still, if you insist on playing year-round but can't travel, you can play virtual-reality golf to distract yourself or go to a driving range and enjoy drinks and golfing swings.