The PING G425 Irons Specs – How Does This Club Perform?
The world of golf equipment is ever-evolving, with each new model aiming to provide players with an edge on the course. Among the newer gear that has captured the golfing community's attention is PING's latest addition to the G lineup. That's why, in today's guide, we'll delve into the PING G425 irons specs, evaluating their performance and understanding the technology behind its design.
The Ping G425 irons, designed for mid-handicap golfers, offer plenty of game-enhancement features. A variable-thickness Hyper 17-4 stainless steel face ensures high ball speeds, while tungsten weights optimize MOI and forgiveness, and the unique Hydropearl chrome finish enhances play in wet conditions.
What Brand Manufactures the G425 Irons?
The G425 irons are manufactured by PING, a well-known golfing brand. Founded in 1959 by Karsten Solheim, an engineer previously associated with General Electric, PING emerged from an idea to design golf clubs that enhanced overall playability.
Fast forward to today, PING stands as a global beacon of golf equipment excellence, admired by both beginners and professional golfers. The brand has pioneered a number of trailblazing technologies, including:
The Slot-Back Technology – broadens the sweet spot, providing additional leeway for off-center strikes,
The PING Glide Face Technology – implemented in their wedges, this innovation ensures a uniform touch and better command over spins,
The Turbulators – distinctive, wing-like structures on PING driver faces, designed to minimize aerodynamic drag and boost ball speed.
What Should You Know About PING's G Line of Golf Clubs?
The G-Series of golf clubs is one of the best-known offerings of the PING brand, first introduced in 2010. In particular, the G425 irons saw their debut in 2021, marking them as relatively recent entrants to the golf scene.
These irons, succeeding the widely admired G410s, are specifically crafted for game enhancement, merging speed and forgiveness with a tactile softness and refined aesthetic. As of now, the G425 remains the latest in the line, though anticipation is building for the forthcoming G430 irons, slated for a 2024 launch. They are rumored to feature a completely new face structure, pushing the boundaries of ball speed and forgiveness.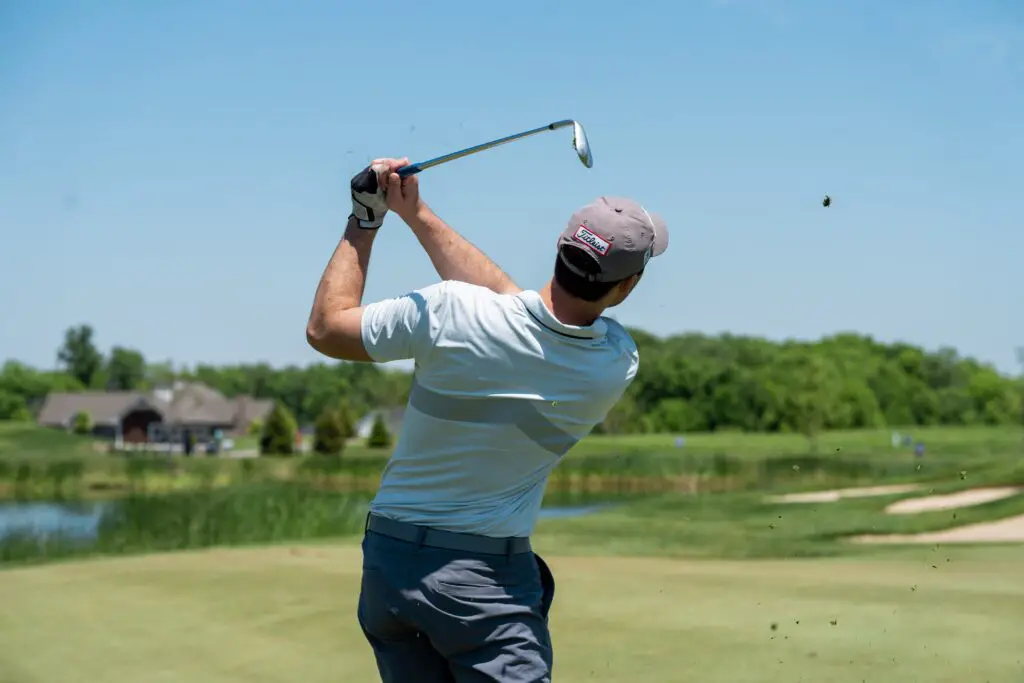 PING G425 Irons Specs – What's New?
The clubheads on the G425 are a tad more compact compared to its predecessor, the G410, and subtle technological and aesthetic changes have been incorporated. These modifications target enhanced forgiveness, trajectory, and ball speed. Consequently, the specifications remain mostly the same between the two models. Here's a brief overview:
| | | | | | | | | | | |
| --- | --- | --- | --- | --- | --- | --- | --- | --- | --- | --- |
| G425 | 4 | 5 | 6 | 7 | 8 | 9 | PW | UW | SW | LW |
| Lie | 60.5° | 61° | 61.5° | 62° | 62.8° | 63.5° | 64.1° | 64.1° | 64.4° | 64.6° |
| Loft | 20.5° | 23.5° | 26.5° | 30° | 34.5° | 39.5° | 44.5° | 49.5° | 54° | 58° |
| Length | 38.88" | 38.25" | 37.63" | 37" | 36.5" | 36" | 35.5" | 35.5" | 35.25" | 35" |
| Offset | 0.27" | 0.24" | 0.21" | 0.18" | 0.15" | 0.13" | 0.11′ | 0.11" | 0.09" | 0.08" |
The G425 Features a More Streamlined Look
As mentioned, the design bears a striking resemblance to the G410, especially when it comes to offsets. However, a notable difference lies in the blade length, which is more compact from heel to toe. While the blade length might be shorter, this innovative design made sure to feature an increased MOI (Moment of Inertia).
The G425 is, by all means, a slightly larger iron, but it's nonetheless more refined and trimmer than many standard game-improvement pieces. Actually, PING's intention with the G425 was to fuse the game-improvement iron's speed and forgiveness with the sleek appearance and soft peel of a player's iron.
What Materials and Technologies Are Used in Crafting the G425?
The PING G425 is made from a variety of high-quality materials, including Hyper 17-4 stainless steel and aluminum, combining plenty of innovative technologies into its construction. Here's an overview:
Variable-thickness design – featuring Hyper 17-4 stainless steel face in its metal-wood-inspired structure offers unparalleled ball speed within the G-Series, ensuring longer and higher shots with decisive stopping power,
Expanded perimeter weighting – tungsten weights are incorporated into the hosel and the toe of the shaft, enhancing MOI and forgiveness,
Multi-material badge – the 3-piece badge within the cavity mitigates undesirable vibrations, covering a larger portion of the face for an improved tactile sensation and acoustics,
Hydropearl 2.0 finish – this addition not only enhances performance in damp conditions through better turf interaction but also gives the clubhead a sleeker, more attractive appearance.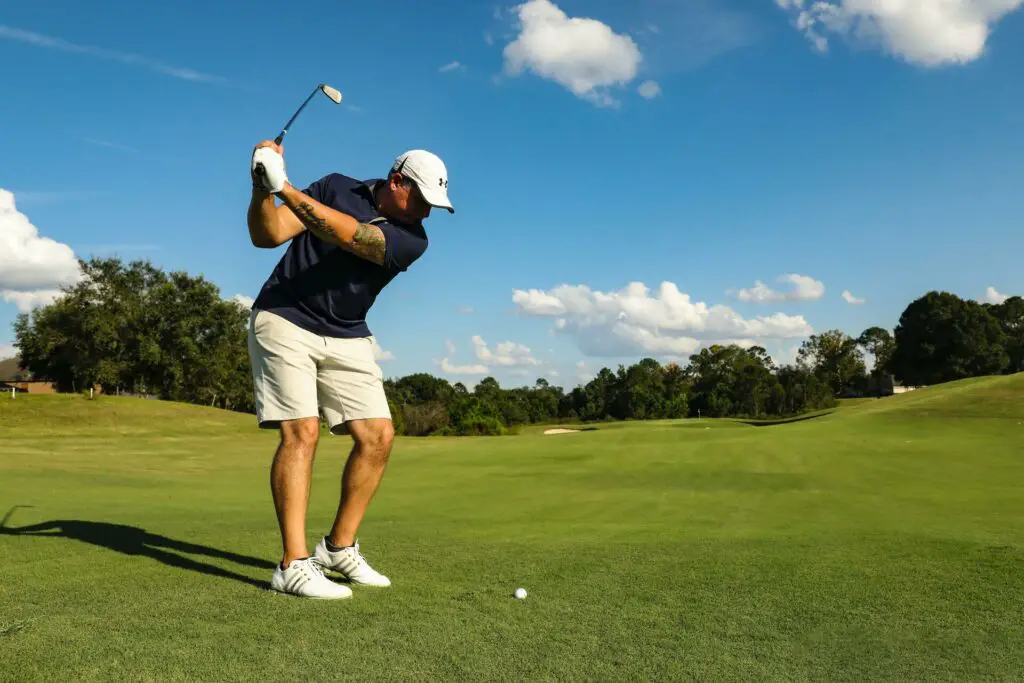 How Much Does the PING G425 Cost?
The PING G425 set of 7 golf clubs costs around $1,000 in retail, but it's pretty easy to find them on sale with a lower price tag of around $700 to $800. An array of stock grip and shaft options are offered with no additional cost, including:
PING Alta Distanza Black 40,
PING AWT 2.0,
True Temper Dynamic Gold,
Nippon N.S. PRO MODUS 3 105,
Tour Velvet Cord,
Golf Pride Tour Velvet 360.
Where Can You Buy the PING G425?
You can purchase the PING G425 on online platforms such as eBay, Global Golf, and PGA TOUR Superstore. While the online availability of these products is more limited compared to other golf brands, eBay often has great deals, no matter if you're planning to buy them brand new or pre-owned.
Additionally, Global Golf and PGA TOUR Superstore are worth exploring, as they may provide benefits like trade-in options, loyalty programs, or additional incentives to elevate your purchasing journey.
Is the G425 the Right Choice for You?
PING G425 is a good choice for mid-handicap golfers looking for game-improvement irons. If you already use a set of G400s or G410s, transitioning to these golf clubs might not yield substantial improvements. However, if you're equipped with older models, such as the G30s or G25s, you'll definitely see significant performance enhancements with this upgrade. Just don't forget to pick up the PING G425 Fairway Wood Headcover as well!
Here are some advantages you might find are a perfect fit for you:
Excellent off-center hit forgiveness,
Soft yet solid feel,
Improved accuracy,
Very high trajectories,
Water-resistant design.
Are There Any Alternative Options?
As mentioned, the PING410 is an excellent alternative option, as it's very similar in terms of forgiveness, playability, and distance. However, keep in mind that while the distance is more or less the same, the trajectory is better with the G425, so shots will land at a steeper angle. Another option that is definitely worth checking out is the Mizuno JPX923 Hot Metal Iron, as it's pretty similar when it comes to handling and performance.
It's Time to Swing Forward With the G425
All in all, the PING G425 irons stand as a testament to the relentless pursuit of excellence. Crafted with attention to detail, these irons are the confluence of advanced technology and user-centric design. As the golfing landscape evolves, equipping oneself with gear like the G425 becomes not just a choice but a strategic advantage on the course.