10-Iron Golf Club – What to Know
If you look for a 10-iron, you may come up short. This is usually because most manufacturers call this iron a pitching wedge, or PW for short. Some manufacturers make a 10-iron, but it's rare. To learn more about this type of club, check out the best ones on the market here.
For anyone looking to add a 10-iron to their set, the search may not provide many results. These irons are known and professionally called pitching wedges, which many recognize by the abbreviation PW. The best wedges on the market include Callaway, Ping, and Cleveland – which makes sense as these are among the best golf equipment manufacturers.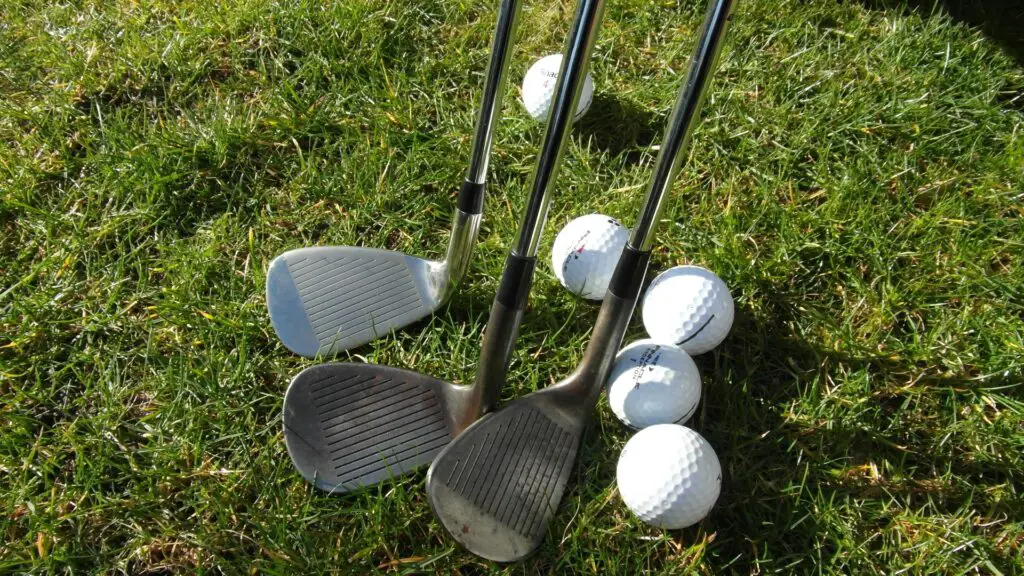 What Is a 10-Iron Golf Club?
Irons are clubs that propel the ball toward the hole. Their purpose is pretty unimaginative in many ways, although they make up the majority of clubs in your golfing bag. So, before you head out to start a golfing career, make sure you know about this.
Irons are labeled with numbers, typically three to nine. They all have different lofts and lengths, and their purposes differ based on the length of the club and the distance between you and the tee or green.
So, if irons carry the numbers three through nine, what is a 10-iron? This is typically known and sold as a pitching wedge (PW). Before this club became a pitching wedge, it was a 10-iron in most matching sets. Because of that, the wedges today follow loft progression normally, as they would if they were numbered.
Why Is It Good?
The pitching wedge is used for hitting pitch shots – which are shorter than full iron shots but a bit longer than a plain chip shot. It's good to use in deep roughs and when playing many or just two holes of golf at a distance shorter than 100 yards.
This high-loft club is versatile and great for every golfing set. If you plan to purchase one, ensure it has the 10-iron or pitching wedge in there – although most sets do. If you plan to pay for a golf club membership, make sure you have the right equipment.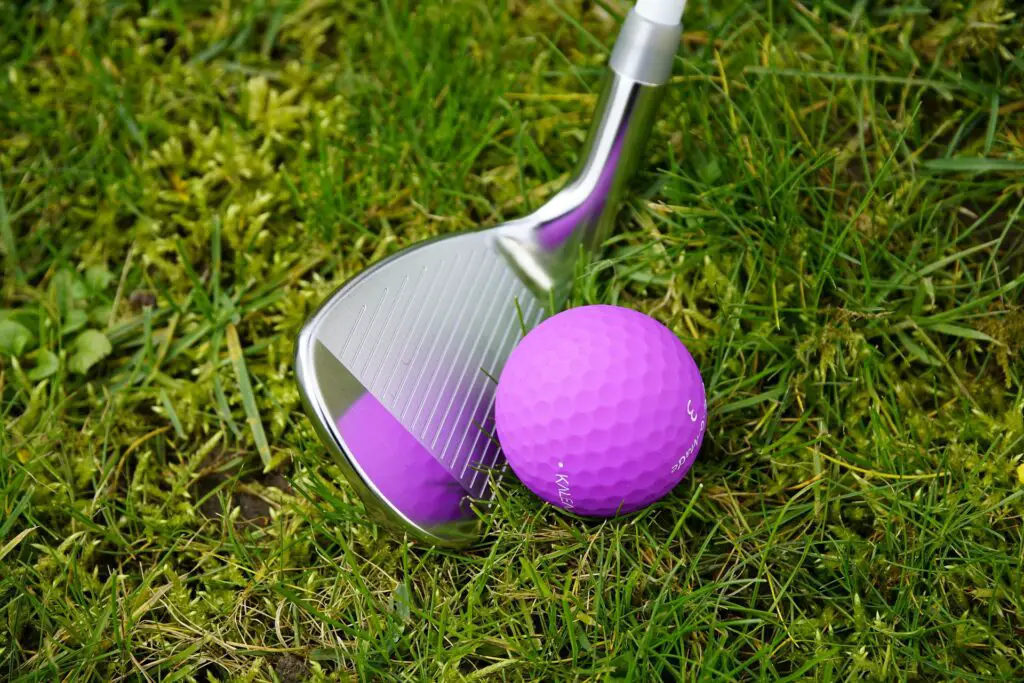 Who Uses the 10 Iron in Their Set?
Essentially everyone looking to improve and maintain their golfing skills should have this pitching wedge in their arsenal. Pros don't go anywhere without one and even combine them with other types of wedges (there are gap, sand, and lob wedges).
Most wedges used by professionals have a 45-degree loft, and the quality of their game can often be determined by how well-versed they are in using the pitching wedge. Approximately 60% of PGA Tour players use a 46-degree pitching wedge.
The bounce on most pitching wedges used by pros is ten; these clubs are made by Callaway most of the time. Titleist makes eight bounce pitch wedges, but only two PGA Tour players have used it.
The Specifications of a 10-Iron, or Pitching Wedge
While every manufacturer has different types of wedges, the most common specifications for them are as follows:
Each has at least a 45-degree loft,
They're meant for chip, flop, and pitch shots,
The shaft length is about 34 to 38 inches,
Each has a low bounce of about two or three degrees,
Most golfers use them for 90-120 yard hits,
They're excellent for getting out of deep roughs.
The Best 10 Irons (Pitching Wedges) on the Market
As mentioned above, pros typically use Titleist pitching wedges, but their cost isn't always on the affordable list. Each year manufacturers make bigger and better models that push the limits somehow, although the case is more often in favor of classics.
The pitching wedges below are the three best-voted for 2022. Maybe one can make it to your golf bag this year.
Cleveland RTX ZipCore
Cleveland is a veteran company in golf manufacturing, so it's no surprise that one of their clubs is on the list of the best. The RTX ZipCore model adds spin, enhances control, and boosts shot consistency. You can get used to it pretty easily.
Besides, the club has sole grinds for finesse on the greens and UltZip grooves that channel more debris during shots. The grooves are sharp, deep, and narrow. This steel club is an excellent choice for any golfer.
| | |
| --- | --- |
| Flex | Wedge |
| Loft | 46,1 degrees (available in higher) |
| Material | Steel shaft |
| Hand orientation | Right |
| Length | 38 inches |
Ping Glide 3.0
Ping is another very famous manufacturer that gives its clubs a more classic and metallic look. Their clubs are often resold on eBay and the rest of the market since their older models are still among the best out there for beginners and weekend warriors.
The Glide 3.0 is a slick club with a grip-to-grind approach; the spin is higher and more forgiving than previous models, but the strikes are softer and the wedge is lighter. It has multiple sole grinds which suit most common turf conditions.
| | |
| --- | --- |
| Flex | Wedge |
| Loft | 46 degrees (available in higher) |
| Material | Steel shaft |
| Hand orientation | Right |
| Length | 35,5 inches |
Callaway Mack Daddy 5 JAWS
Finally, the third well-established name in the golf equipment business – Callaway – made the Mack Daddy series of clubs for any purpose. This pitching wedge was designed from mild carbon steel, and it has C grinds and a compact head shape. Their site claims that there's a high demand for specific shafts and grips, so they often have to replace the materials for whatever's available. This is an excellent piece of equipment that will last you a long time.
| | |
| --- | --- |
| Flex | Wedge |
| Loft | 60 degrees |
| Material | Steel shaft + other |
| Hand orientation | Right |
| Length | 45 inches |
If You're Looking for a 10-Iron, Ask for a Pitching Wedge Instead
While it may be interesting to confuse a golfer by asking for a 10-iron, some people won't understand what you mean at all. To avoid confusing yourself, too, why not simply ask for pitching wedges? They're known to everyone under that name and carry a lot of significance in the golfing bag.
When you're in a shop, ensure you have the correct information, but if you ask for a 10-iron, a true professional equipment seller will know what you need. Keep your game on a level by upgrading from a plain old wedge to one of the three mentioned.