How Much Are Golf Clubs Worth?
Golf can be tough to get into because it's expensive, but more people are interested in it today, partially because buying used clubs and attending affordable courses has become normalized. If you're trying to get into golf yourself, you probably wonder how much are golf clubs worth. Learn more about that here.
The cost of golf clubs depends on the types you wish to invest in. Used options are typically much more affordable than brand-new ones, and the more advanced versions will cost more overall. Clubs can be fitted for you personally, or you can use generic ones. While the range is between $120 and $1,400, beginners can expect to pay $400 on average for a full set.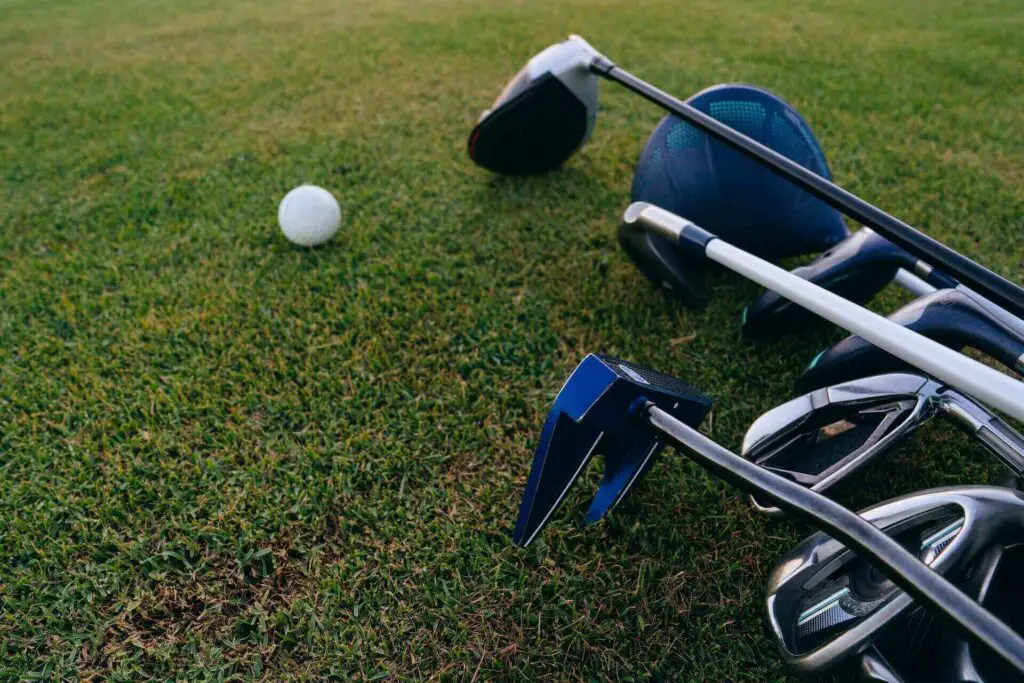 How Much Are Golf Clubs Worth?
Golf clubs can cost anywhere between $120 and $1,400. What does the price depend on? Many things, mainly if they are clubs for beginners or professionals. Here are more factors that determine the worth of a club set:
The size of the set (12-piece Callaway sets go for $370, and 16-piece sets go for $580),
The manufacturer (Callaway, Titleist, TaylorMade, and others, all vary in prices),
Whether you get fitted for clubs or not (specifically tailored clubs can often cost more),
Whether the clubs are used or brand-new,
The cost of the individual clubs,
The materials of the clubs (graphite and steel ones have different price tags),
Whether they come with a bag and accessories or not.
Most of the time, the cost of individual clubs can influence the cost of a set. A golf wedge degree can impact its price, and different types of irons can also have different price tags attached to them.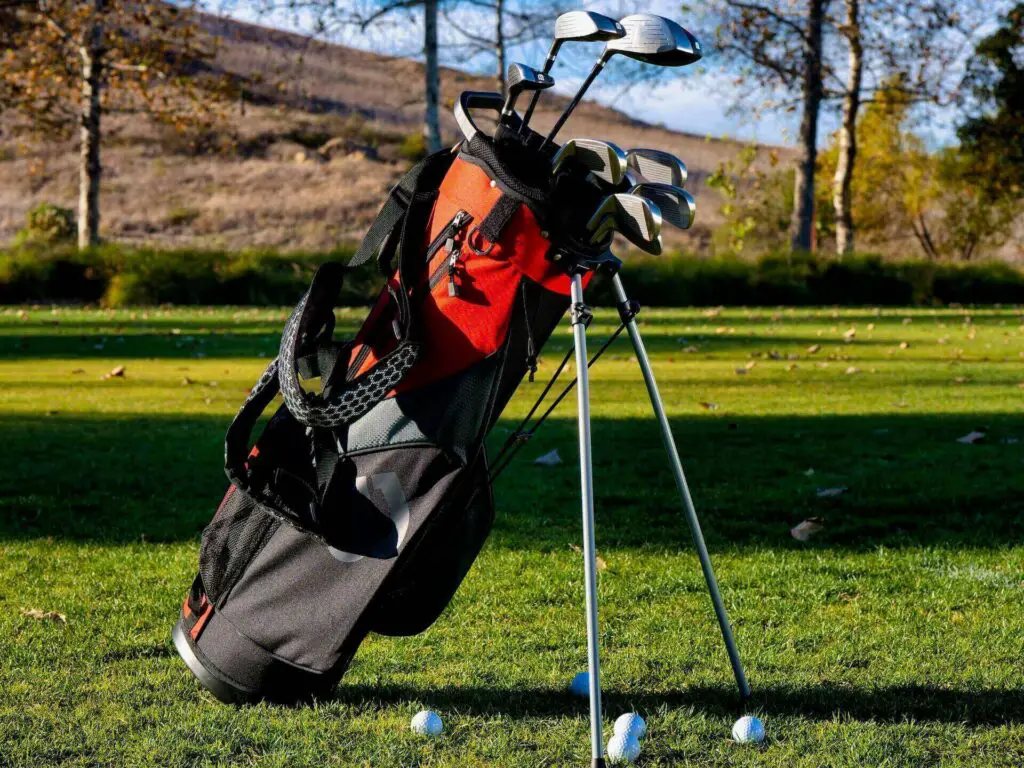 What Is a Full Set of Clubs?
If you wish to buy a set, you have to check how many irons are in it. Typically, a full set contains seven irons, labeled from numbers three to nine. Next to irons, there are wedges, drivers (or 1-clubs), putters, and hybrids.
The Inesis 100 graphite set of seven irons costs $249, which is a great deal; it contains a driver, a hybrid, two wedges, a putter, and two irons. A beginner wouldn't need much more than this to start.
Oppositely, the Strata 16-piece steel and aluminum set goes for a regular price of $599 on Amazon and contains a driver, a 3-wood, four irons, two hybrids, two wedges, and a putter. The rest of the set includes a stand bag and clubhead covers.
These two options are considered full sets with a different feel; you should learn the best club heights for you and start investing in a suitable set.
What Getting Fitted for Clubs Means
While the easiest thing to do is simply get a full set as a beginner, you'll have to consider the material they were made from, the wedge degrees, and the lengths. When you get fitted for clubs, the experts will measure your height and wrist-to-floor length.
Then, they'll let you practice your swing and determine its speed; if you've played and kept track before, they'll ask you to provide your handicap and scores. All this can determine the kind of clubs you need to get, and while it's a helpful process, it could cost you more overall.
The Must-Have Clubs in Your Bag
As a beginner, you must determine which clubs you need and for what since beginners' bags don't necessarily contain a complete set. Here are the must-have clubs for a beginner.
| | | | |
| --- | --- | --- | --- |
| Club type | Purpose | Price range (used) | Price range (new) |
| Driver | For tee shots and long hits | $80 – $300 | $350 – $600 |
| Fairway wood | Versatile for the tee and fairway | $70 – $250 | $180 – $280 |
| Hybrid | For chip and run shots | $50 – $250 | $150 – $300 |
| Long irons (3, 4, 5) | For distance shots | Full set: $360 – $760 | Full set: $380 – $1,000 |
| Mid irons (6, 7, 8) | For full swing practice | Full set: $360 – $760 | Full set: $380 – $1,000 |
| Wedges (pitching and sand) | Versatile for full shots and bunkers | $30 – $180 | $80 – $230 |
| Putter | For improved scores and short shots | $90 – $200 | $100 – $250 |
Should You Invest in Used or New Golf Club Options?
As you can see, the price ranges for certain clubs are huge, like the drivers and fairway woods. In that situation, you might wonder if you'd be better off getting a used club instead. Generally, the decision between used and new clubs depends on what you prefer.
New Clubs Are Only Yours to Use
Nothing beats the feeling of new and shiny chromed clubs coming out of a crisp new golf bag. This set is yours and yours only; no one used it or worked it in, and hopefully, it'll last you a long time.
For anyone who doesn't want to risk with used clubs, getting new ones would be ideal. You can also learn which flex of clubs you need and how to make the most of them; new ones are easier to find and adapt to your style of play.
Used Clubs Can Be More Affordable
Logically, pre-owned and used clubs would be more affordable. Some players even buy new ones and then rust golf clubs to make them feel more used and less shiny; you don't have to go through this because they'll already likely be a bit rusted.
Clubs that have been worked in may perform better, but only if the previous owner was of a similar build as you. Otherwise, there'd be no point in getting any used set just because it was cheap.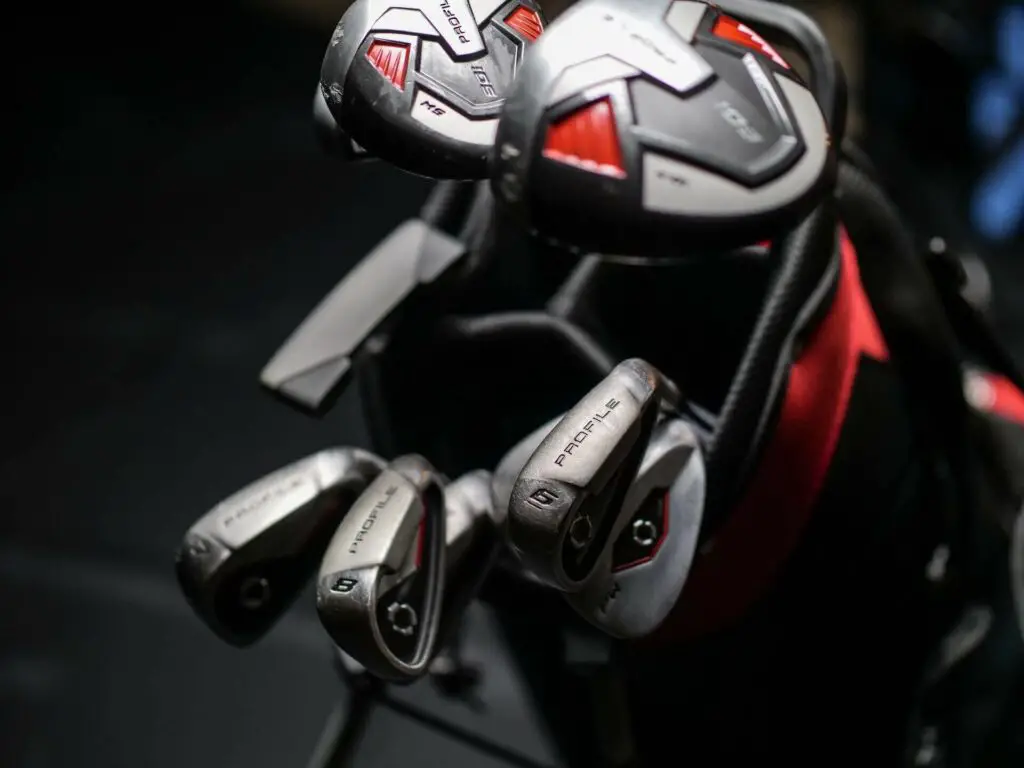 Clubs Can Be Expensive, so Ensure Your Bag Has the Essentials
Drivers, irons, wedges, and the like may seem confusing and unnecessary initially, but they're essential for your game. If you're unsure which one's used for what, get advice from someone more experienced in your vicinity and try to practice with different clubs before opting for your own set.
Because a set can be pretty costly, there's no use in going in blind when it comes to such a purchase. If you get the wrong clubs, you'll be worse off than having none, so ensure you find the essentials that fit your height and style.