Vessel vs Stitch Golf Bags
Vessel and Stitch are golf equipment companies that make luxurious and stylish carriers for modern golfers. Both companies have similarly priced equipment, which may be why they're always compared.
Here's our opinion on the Vessel vs Stitch golf bags debate.
The main difference between vesel and Stitch golf bags is that Vessel golf bags are made with a more modern and athletic design, while Stitch golf bags have a more classic and timeless look.
Vessel bags feature large, spacious pockets and compartments that make it easy to store clubs and other golf equipment. On the other hand, Stitch bags are smaller and slimmer, which makes them easier to carry.
In terms of durability, both companies make high-quality bags that can withstand the wear and tear of the golf course. However, Vessel bags may have an edge in terms of durability, since they are made from a more robust material.
Overall, it's hard to pick a winner in the Vessel vs Stitch golf bags debate. Both companies offer similar products at similar price points, so it comes down to personal preference. If you want a sporty and modern look, go with Vessel; if you want something classic and elegant, opt for Stitch.
Personally, I prefer the Vessel. You can check it out on Amazon:
Vessel Prodigy Mini Staff Bag (Black)
A full-featured, premium bag that boasts the function and finish of a staff bag in a more compact silhouette.
Micro-Suede Synthetic Leather
9" 6-Way Reinforced Steel Ring Top
11 LBS
Cannot be customized through Amazon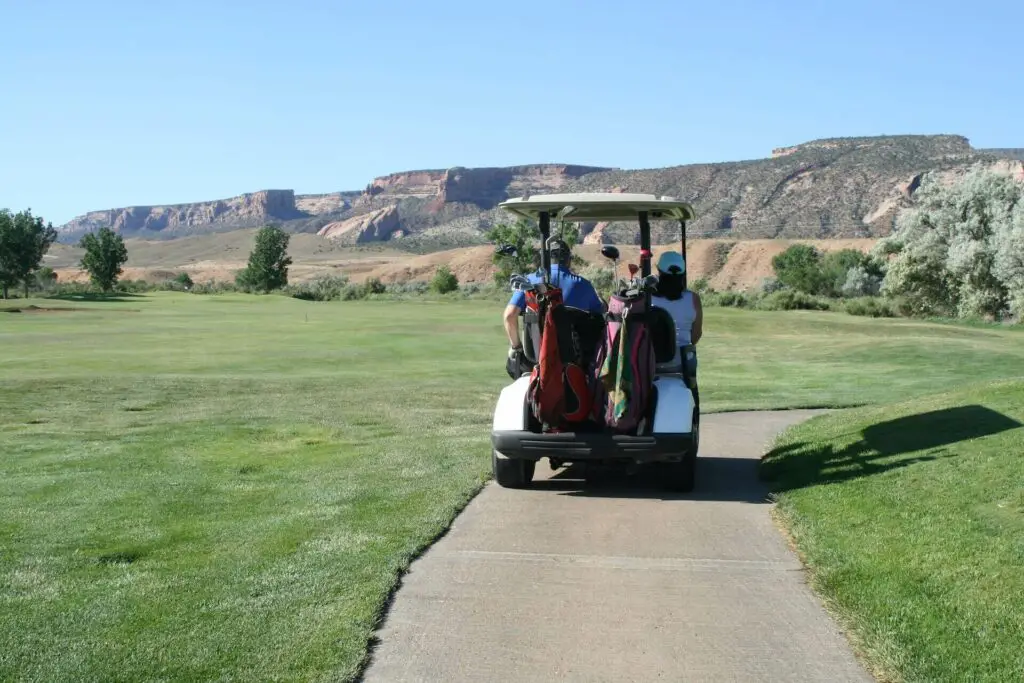 Vessel vs Stitch Golf Bags – Which Brand Makes the Best Bag?
While you've likely heard of Ping bags, Titleist Players, and Callaway pencils, you may not be aware of the two other brands that have taken over the golfing world by storm – Vessel and Stitch. Still, both manufacturers sell some of the most sought-after equipment in the world.
Vessel was founded in 2012 by Ronnie Shaw with the help of his father, David, founder of Zonson, the first Taiwanese golfing equipment manufacturer. David Shaw invented fur-lined bags for graphite clubs, and Vessel's are some of the most luxurious and prestigious today.
Stitch was founded in 2012 in North Carolina by Charlie Burgwyn. He wanted to be more stylish and better equipped on the greens, whether playing two holes of golf or all eighteen. His company makes fashionable, functional, and versatile equipment.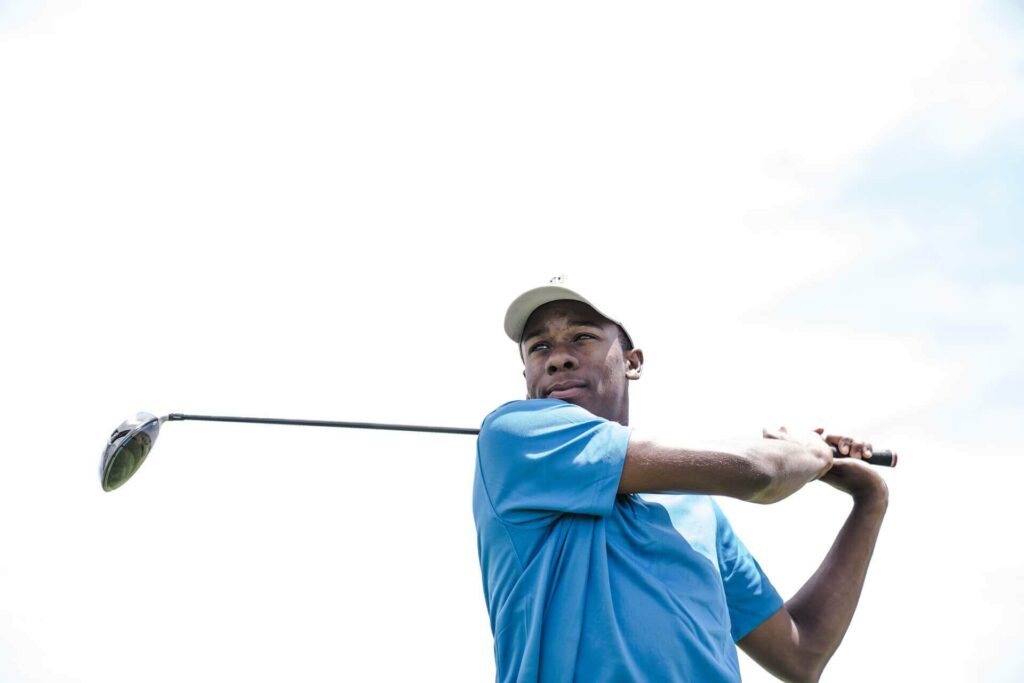 More About Classy and Durable Vessel Carriers
Vessel's carriers are some of the most highly sought-after on the market. They're of top-quality materials and construction, ensuring they'll last for years. The company offers a wide range of options that fit what any golfer's looking for, from simple to full-featured stand and cart bags.
Pros – Durable and Reliable Craftsmanship
A few pros of these carriers should be emphasized first, which are: 
They are incredibly well-made and durable,
They can withstand a lot of wear and tear,
They look great, 
They're relatively affordable compared to other high-end brands.
Cons – The Zippers Sometimes Malfunction and They Can't Fit a Cart
The cons of these carriers are few and far between, but still, there are some. For example:
The zippers can be a bit finicky; they get stuck and difficult to open and close
The shoulder straps are not as comfortable as some of the other brands out there
They don't have many features
Some carry bags aren't fit for carts.
The Most Coveted Vessel Bag – The Player III
Their best-known stand bag is The Player III. It's a functional, heavy-duty stand carrier that can hold large amounts of various equipment; it comes in 6-way and 14-way versions.
Besides the usual multiple pockets, club compartments, and holders, it's an exquisite and graceful carrier. They're rarely as stylish and functional as this, making Player III ideal for professionals and those carrying clubs for beginners.
The Player III Features and Specifications
Weight: 6 lbs (6-way), 6,3 lbs (14-way)
Dimensions: 34.5 inches x 13.5 inches x 12 inches (H x L x W)
Top size (6 and 14-way): fully enclosed dividers – 8 inches x 9.5 inches (W x L)
Synthetic leather with a matching rain hood
Real leather zipper liners and top handle (waterproof)
Antimicrobial lining in pockets
Microfiber-lined club dividers
Self-adjusting double strap
Carbon fiber stand legs
Umbrella and pen holders
The Scoop on Stitch's Stylish Carriers
Stitch's carriers are made out of high-quality materials and are built to last. Their unique design makes them easier to carry around, and they come in various colors and styles, so you can choose the one that best fits your personality.
There have never been such elegant, appealing, and functional carriers as these. Golfers can easily organize their clubs in the bag without worrying about getting tangled or mixed up. These carriers may not look it, but they can pack as many as fourteen clubs at once.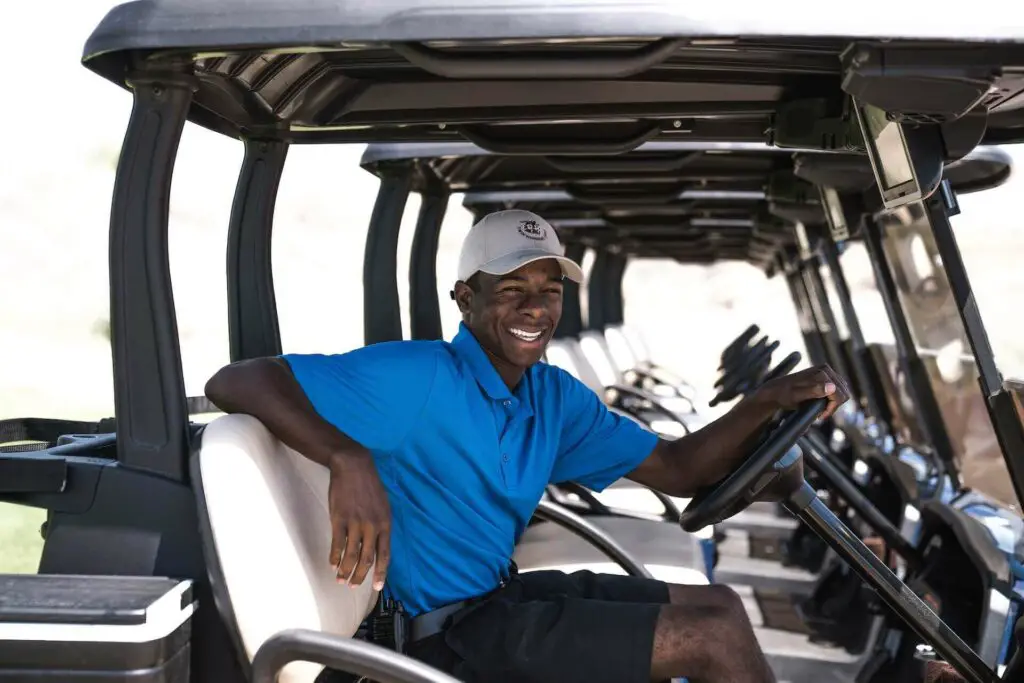 Pros – Beautiful Craftsmanship and Customizable
Stitch's carriers also have pros and cons. Their advantages are:
They are lightweight and can be easily folded up to fit in small spaces, making them ideal for travel,
They're customizable and can have a personalized stamp,
The straps are interchangeable, and the carriers have a lot of hidden storage,
They're elegant and beautiful,
All of their carriers are made from Stitch Touring Fabric that has the strength of leather, but is, as they say, more durable, lightweight and water resistant.
Cons – Some Bags Require Extra Equipment Purchases
Such lovely equipment must have some disadvantages here and there. When it comes to these, the cons are:
Some of the extra equipment that should be free has to be purchased for these carriers (holders, straps, and alike),
They're a bit sensitive and flimsy, so you have to be careful when handling them,
Some models don't offer a whole lot of storage space.
Stitch's Most Luxurious Bag – The SL2 Colorblock
Dubbed as "the perfect walking bag," Stitch's SL2 carrier in the color block option can make you feel like the star of the show.
It's the best for anyone looking to combine style and function, as it has several features that make it ideal for any golfer. The design gives it a unique look, while the ample storage space ensures you can bring everything you need on the course.
SL2 Colorblock Features and Specifications
Weight: 4 lbs
Dimensions: 35 inches x 11.5 inches (H x W)
Top size: fully enclosed dividers – 9.5 inches x 7.5 inches (L x W)
Interchangeable double and single strap
A four-way top club divider with lift-assist handles
Made from Stitch Touring Fabric (durable, lightweight and water-resistant)
Removable nylon rain hood
Gunmetal hardware and finishes
Hip pad for more comfortable shoulder carrying
Insulated beverage and pencil pockets
The Final Verdict
More golfers own Vessel's carriers, which could be because they're more professional-looking and like they provide more storage and comfort. However, Stitch's carriers can give any famous manufacturer a run for their money with solid, durable, and functional bags.
Both companies did what wasn't considered before – brought style and elegance to the fairways. The cost and the look of some of these will likely be the reason that tips the scales to one side when decision time finally comes. Whichever bag you choose, you won't regret it.
Last update on 2023-11-28 / Affiliate links / Images from Amazon Product Advertising API