Mashed Potatoes Golf Shout
Golf fans can be heard shouting surprising phrases. Even though golf is mostly played in silence so the players can concentrate on their swing, sometimes random nonsense can be heard. If you are wondering what mashed potatoes golf shout is, read on.
A mashed potatoes golf shout is yelled after a player's tee shot. The phenomenon of yelling "mashed potatoes" during golf matches started at the USPGA tournament in 2010.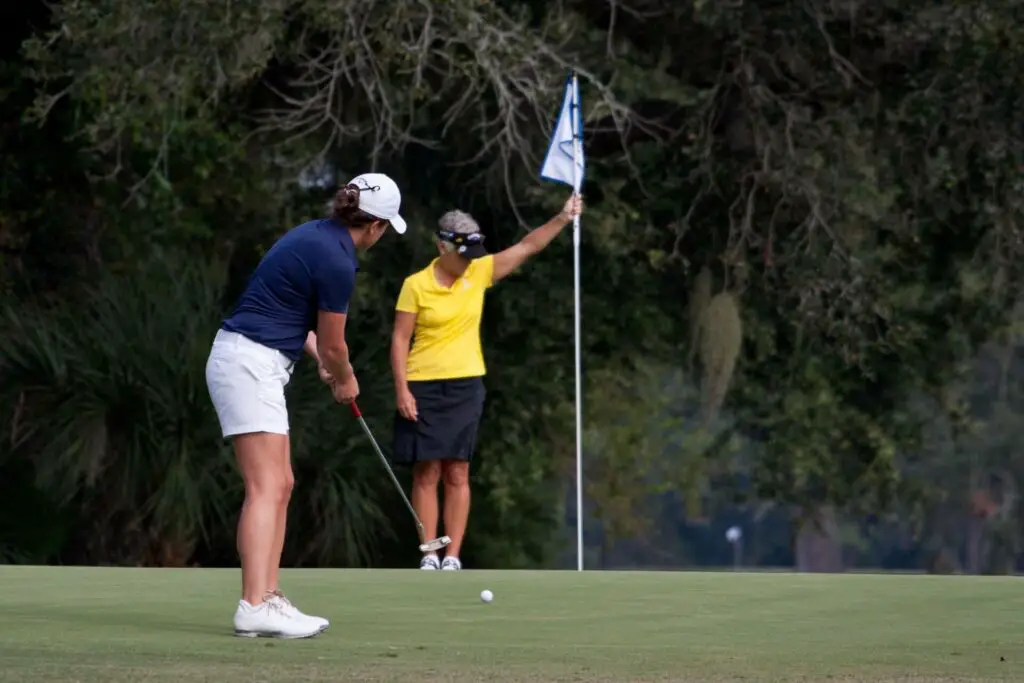 What Does Mashed Potatoes Golf Shout Mean?
Actually, the meaning of the catchphrase "mashed potatoes" in golf is not known. The phrase became randomly popular, and it is thought that spectators can shout it after a tee shot. The reason for this is Tiger Woods' tee shot. The catchphrase was heard during his shot and instantly became viral on YouTube. Now, you can hear golf fans shouting "mashed potatoes" during impressive shots and other incredible golfers' maneuvers. Still, the phrase doesn't carry a lot of meaning and importance in the world of golf. It's simply popular.
What Are the Origins of the Catchphrase?
It all started with a YouTube video. A video named "Guy yells mashed potatoes after tiger swing" was uploaded on the Internet. An anonymous person is heard yelling "mashed potatoes" after a golfer hit the golf ball with a golf club. It happened during the PGA Championship in 2010. The video is still popular on YouTube, and it has 211K views. It has inspired other spectators to shout the same phrase on a golf course.
Here is the video that started everything so you can watch and see for yourself.
How Did the Phrase Become Recognized and Popular?
Even though the video was seen by numerous people, it wasn't until the 2011 Chevron World Championship when The Golf Channel acknowledged the shout. A spectator and an enthusiastic golf fan Andrew Widmar shouted "mashed potatoes" when Tiger Woods played a tee shot. Everyone heard the phrase live on TV, and instantly it became the talk of the town.
The next day, there were articles in Bleacher Report, The Huffington Post, Mentality Magazine, Deadspin, and Golf.com about the phrase. ESPN found the spectator that yelled "mashed potatoes" and asked for an explanation about where it comes from and what it means. Andrew Widmar said that it didn't mean anything and that he had seen someone doing it on YouTube, so he thought it would be nice to do it. From then on, golf fans have embraced the phrase, so now and then it can be heard during matches.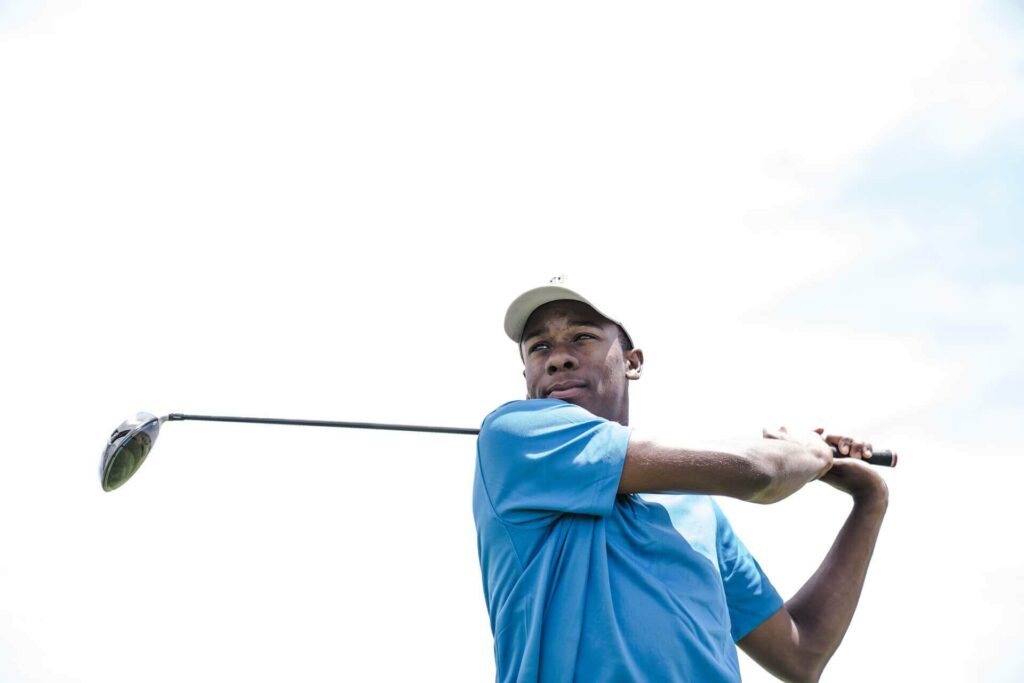 So, Should You Yell "Mashed Potatoes" During Golf?
Well, one thing is for sure, there are mixed feelings about the "mashed potatoes" golf shout. Since it is completely random and nonsensical, it's still seen as a quirky and ridiculous catchphrase. Smoke golf fans adore it, and spectators enjoy taking part in the fun, but some other people find it cringy.
Here are a couple of tweets and comments from the players that reveal what they think about the mashed potatoes shout:
Ian Poulter – "Is this the atmosphere we are asking for in golf? Golf is a game of respect and honesty. Not stupid outbursts."
Graeme McDowell – "Oops on the signal to "mashed potato" guy, but it gets a little annoying after a while."
Carl Pettersson – "I don't think anyone really enjoys it."
Some players don't seem to mind it, like Nick Watney or Robert Garrigus. Still, it's up to you to decide whether you'll participate in this kind of celebration of golf or not during tournaments such as the Northern Trust golf tournament or the Colonial golf tournament. The point is not to go overboard with it or to ruin the game.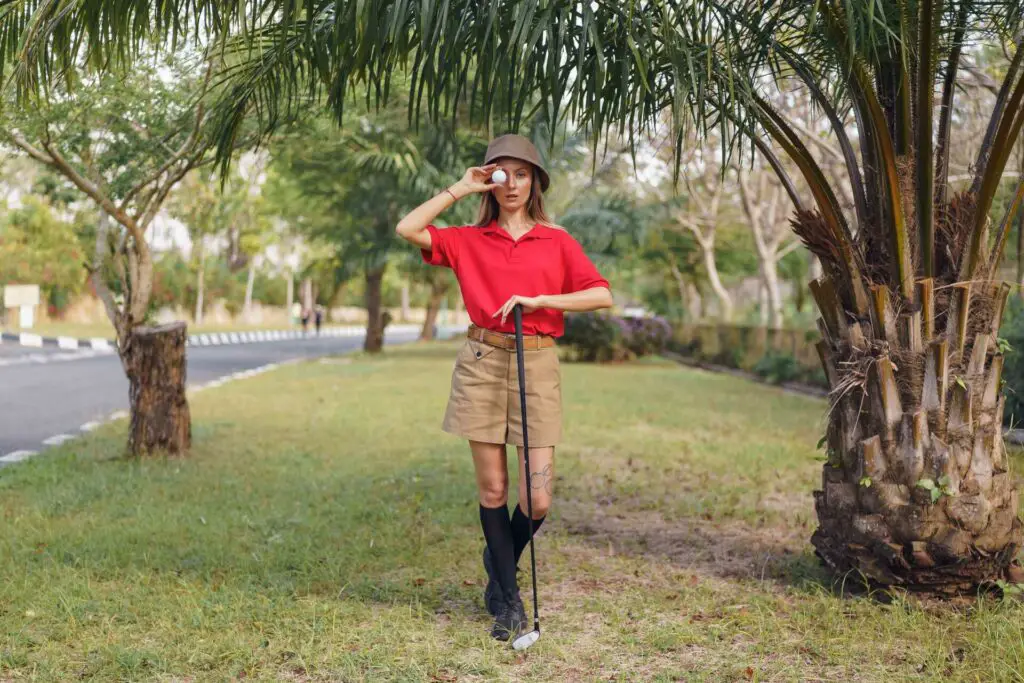 Other Golf Screams and Shouts
"Mashed potatoes" isn't the only catchphrase that can be heard during a tournament. It all began with simple screams such as "You're the man!" and "Get in the hole." Today, we have different phrases that accidentally became catchphrases just as "mashed potatoes." Here is a list of the most common shouts.
| | | |
| --- | --- | --- |
| Shout/Catchphrase | Explanation | YouTube videos |
| Baba Booey | The situation is the same as with "mashed potatoes" no one is aware why it gets shouted after a long drive. It is a nickname for Gary Dell'Abate, an American radio producer. | It can be heard in videos on YouTube "Baba Booey PGA Baltrusol" and "2 Super Loud "BABA BOOEY" Shouts DOr Mickelson & Fowler |
| Light the Candle | The meaning is unknown. It originated possibly in 2012 during a Tiger Woods shot. | Videos featuring the scream are "Tiger Woods Lights the Candle" and "Light the Candle – Rickie Fowler" |
| Yabadabadoo | It was heard during the US Open by one of the spectators. Still, the meaning is unknown since it has been taken from Fred Flinstone. | The video featuring the shout is "Someone Yells "Yabadabadoo" in Graeme McDowell's Swing at US Open |
| Taste the Rainbow | It's rarely heard, and it's not as popular as "mashed potatoes" and "Baba Booey." It has been taken from Skittles' marketing campaign and introduced to golf. | There are no videos that feature this catchphrase. |
| Boomshakalaka | It is heard when a golfer hits a drive. It is also not very popular. | It can be heard in the video "Rory Mcllroy Drive Funny Golf Shout Boom" |
| Chewbacca | Since people have made an effort to use funny catchphrases, a Star Wars character has been added as well. | It is heard in the video "Golf Fan Yells Chewbacca." |
Shouts Should Come After the Player Hits the Ball
It might be fun to shout popular catchphrases at golf tournaments, but one should know that there are some rules that need to be followed. First and foremost, in golf, concentration and accuracy are the most important things. When spectators aggressively shout during shots, they might unintentionally deconcentrate and cause a player to lose focus or make a mistake.
This is why when people choose to scream or shout during any tournament, such as the Charles Schwab golf tournament or the RBC golf tournament, they should do it after the player hits the ball. In this way, it wouldn't have any effect on the golfer. Therefore, when at a game, try to follow the rules and not ruin the necessary silence when it's needed.